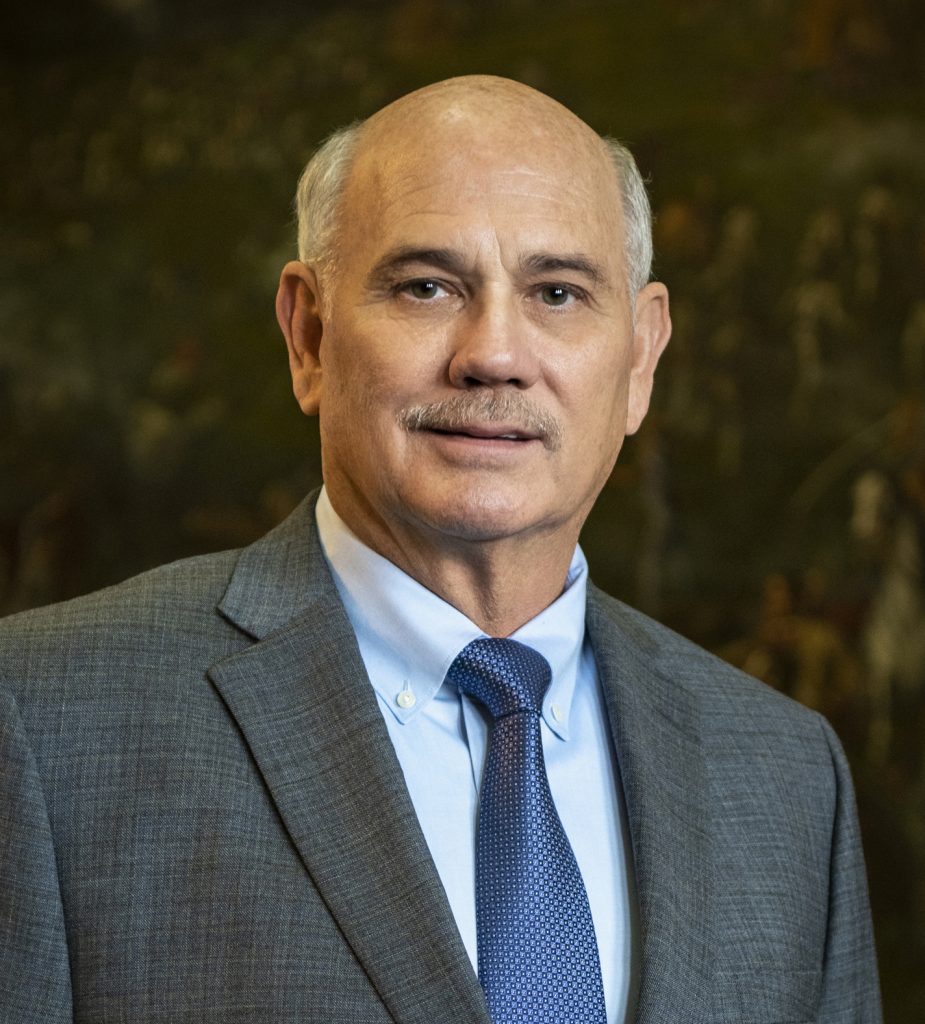 ---
At the end of 2022, the Bay Area Houston Economic Partnership will transition from the successful leadership of President Bob Mitchell to its incoming president, Brian Freedman. Mitchell will carry with him the memories of friendships made, partnerships created, and initiatives accomplished.
He said, "Faced with some difficult challenges over the 15 years of my presidency, I have been fortunate to have a truly great team at BAHEP, incredibly active members, and unwavering support from local, state, and federal officials who have been the champions behind many of our initiatives. I appreciate every one of them, and I sincerely hope that they all know how much they have meant to me."
Challenges Began with Ike
Hurricane Ike struck on Sept. 13, 2008. Just four days later, Mitchell facilitated a press conference where 10 area mayors and a host of others informed the public about assistance available, proper disposal of debris, and restoration of services. For the next 14 years, Mitchell worked with Dr. Bill Merrill at Texas A & M University at Galveston, BAHEP's International Maritime Advisory Committee, and officials at all levels of government to promote a storm surge protection system for the upper Texas Gulf Coast. The 87th regular Texas Legislature created the Gulf Coast Protection District (GCPD) in 2021 to become the non-federal sponsor of the Coastal Barrier. Mitchell is now vice president of the board of the GCPD.
Aviation / Aerospace Huge Economic Drivers
Mitchell's efforts were instrumental in gaining approval and funding for the Coast Guard Command Center at Ellington Field as well as a new air traffic control tower. The tower will also serve a vital function for the Houston Spaceport. Mitchell and the team at BAHEP have partnered closely with the Houston Airport System for many years on the numerous intricacies involved in the spaceport's development.
Through a 16-day government shutdown in 2013 and a 34-day shutdown in 2018-2019, Mitchell acted to end the economic and personal consequences to the thousands of government employees and contractors regionally.
For many years, BAHEP's Citizens for Space Exploration, under Mitchell's leadership, has supported human space exploration on Capitol Hill. He has also testified before Congress on the importance of funding the International Space Station beyond 2024.
Through the cancellation of NASA's Constellation program to the incredible shuttle carrier exhibit at Space Center Houston, Mitchell has relied on his excellent relationships to support "all things NASA." He hasn't done this work alone. He's good, but not that good! Those who know Mitchell also know that he's quick to give credit where credit is due.
BAHEP Moves Forward
Freedman brings to BAHEP a wealth of experience from his work at NASA, The Boeing Company, and his years of community service. Mitchell concluded, "I have known Brian for 18 years. I have always been impressed by him and the success he has achieved in his career. He has the expertise and necessary relationships to make a great president for this organization."
---
CONTACT
18045 Saturn Lane, Houston, Texas 77058
(832) 536-3255
bayareahouston.com
facebook.com/BayAreaHoustonEcon