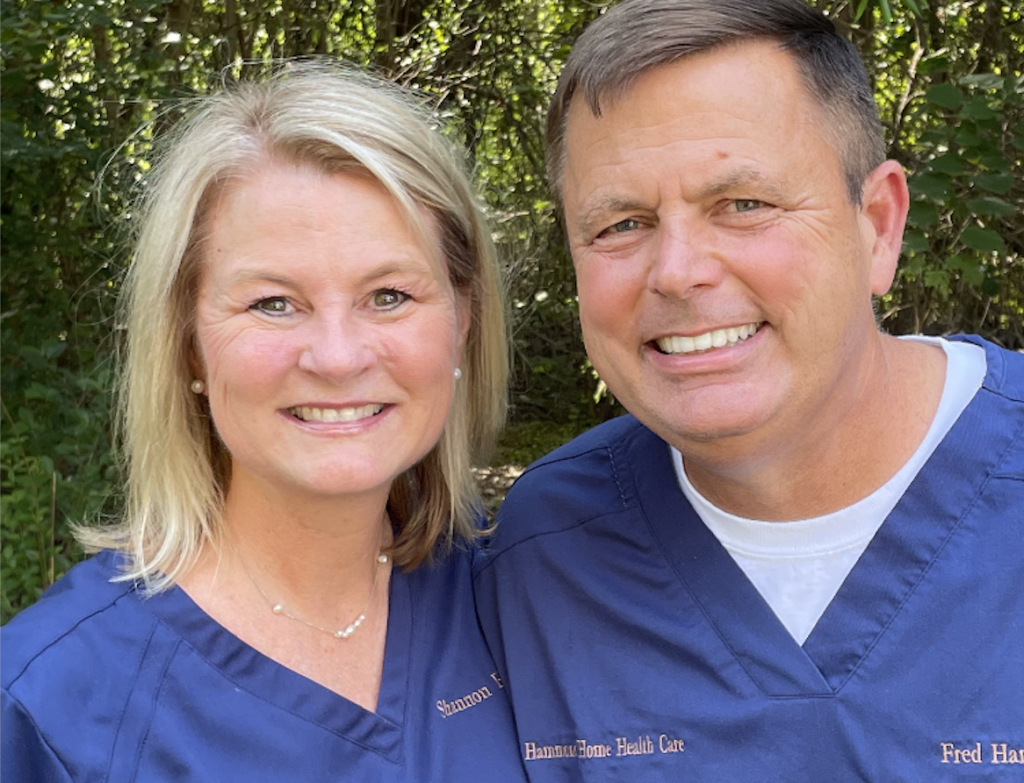 BY DAVID BUICE PHOTO BY LEE ANN BAKER/LAB PHOTOGRAPHY
A Father's Influence
Hammond Home Health is the successor to First Aid, a company that began providing home healthcare services in 2007. Fred Hammond, Jr. serves as company president and CEO, and in explaining why he left a marketing position with a Fortune 500 company to purchase First Aid late in 2020 and organize Hammond Home Health, he gives much of the credit to his late father, Fred Hammond, Sr.
Fred, Sr. was a single dad, a pharmaceutical executive, and a man with a caring, Texas-sized heart. Speaking of his father he says, "He fundamentally was a kind and compassionate person who loved people and loved having relationships with everyone, regardless of pedigree, race, income level, or title. It's what he did."
Essential Home Care
That spirit of love and care continues through the essential services Hammond Home Health provides its clients.
Private Duty Care
One of the company's specialties is providing individualized care for seniors and others that allows them to remain in the familiar, comfortable surroundings of their own home. Hammond's private duty care specialists provide basic services such as managing medication, preparing light meals, doing laundry, changing sheets, and generally organizing their weekly schedule for things like doctor's appointments.
"These are things they once did for themselves," says Hammond, "but now because of age, they can't do them as easily as they once did. That's where we step in to fill a vital gap, just like we would do for our own family members."
Home Care for the Underserved
The company also provides essential home healthcare services to underserved Medicare and Medicaid patients. These seniors need the same kind of assistance as other older citizens, and through Medicare and Medicaid, Hammond Home Health provides them the same level of in-home care its other patients receive.
Remote Patient Monitoring
With a simple, easy-to-use, one-button electronic devise needing no Wi Fi connection, the company monitors clients' vital signs like blood pressure, glucose levels, and oxygen saturation level. Hammond staff supervise the system constantly and immediately contact both the client and their physician if serious irregularities appear on the monitor.
"With this level of monitoring," says Hammond, "our patients receive the same level of care they would get in an assisted living facility at a fraction of the cost. And through immediate intervention, critical situations like strokes and heart attacks may be averted, saving lives and reducing overall healthcare costs."
Summing up his company's services, Hammond says simply, "Ours is not a fancy approach. We just want to help people stay at home and get the quality care and support they need and deserve."
Contact
2011 North Collins Boulevard
Richardson, Texas 75080
(972) 618-8001
HammondHomeHealth.com