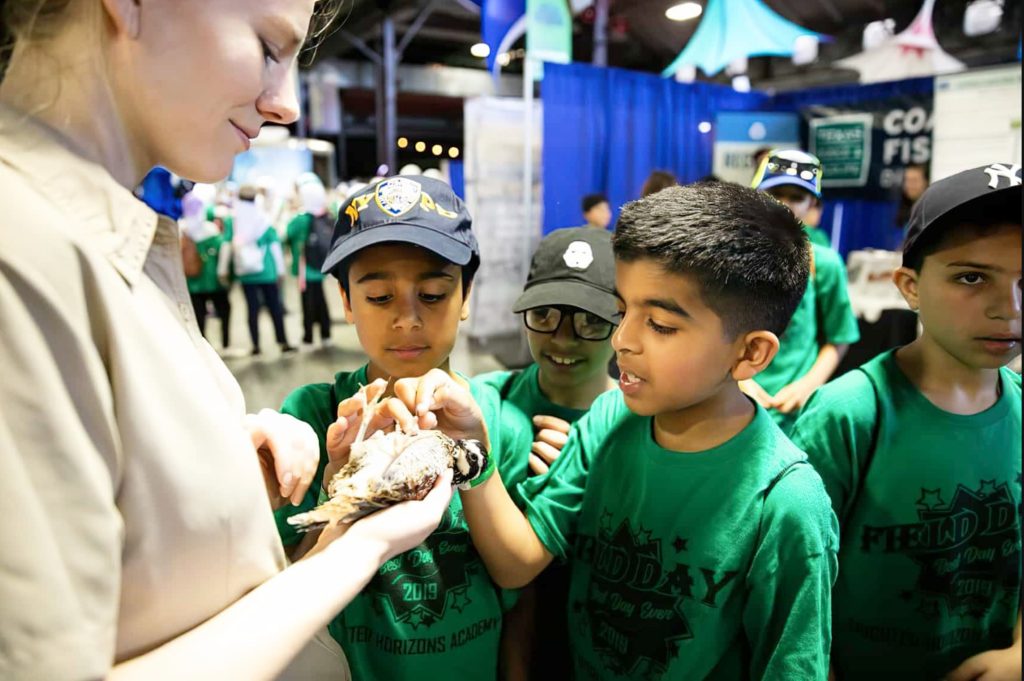 Courtesy: EarthX.org
---
When Trammell S. Crow founded EarthX (originally Earth Day Texas), he envisioned creating a space where everyone could come together to find meaningful solutions to enrich and protect our planet without regard to politics or philosophical differences. Now, more than a decade later, that vision has become EarthX, which annually hosts the EarthxExpo, the largest green gathering in the world. EarthxExpo returns to Dallas Fair Park for Earth Week this year, April 21-23.
The free event, which encourages us to love the world we live in, features hundreds of planned exhibitors and eight public stages, and three full days of learning and interactive experiences, outdoor activities, entertainment, music, and food, all working to provide achievable solutions for a more sustainable future.
EarthxExpo features more than 700,000 square feet of learning and exploration, with special activations featuring:
Dozens of free hands-on activities and crafts for children, including an immersive planetarium from Dallas ISD.

The Adult Playground, where those over 21 can experience and learn from sustainability leaders while enjoying an adult beverage.

The Oasis an XR installation designed to bring the world to you in new and innovative ways.

The world's largest EV & Alternative Fuel car show – featuring test drives of the most current EV technology.

Eight stages with speakers, panel discussions, short films, and more.
Additionally, guests at the Expo will have the chance to sample, experience, or purchase products from hundreds of vendors, ranging from local agencies and nonprofits to national brands to the country's most innovative start-ups and new technologies.
Registration for EarthxExpo is now open. While the Expo is free, registering allows guests to take advantage of an innovative experience planner allowing attendees to customize their schedule to capture those events, activations, and experiences that address their interests. Guests can visit the registration portal at earthx.org/expo.
In addition to the EarthxExpo, EarthX will also convene its Congress of Conferences, which brings together the top thought leaders from around the world to address issues of sustainability, climate, and global innovation.
---
What: EarthxExpo – the world's largest green gathering
When: April 21-23
Where: Fair Park, 3809 Grand Ave., Dallas, TX 75210
Cost: Attendance at EarthxExpo is free. Food, beverages, and products are available to purchase on-site.
For More Information & Registration: Earthx.org/Expo