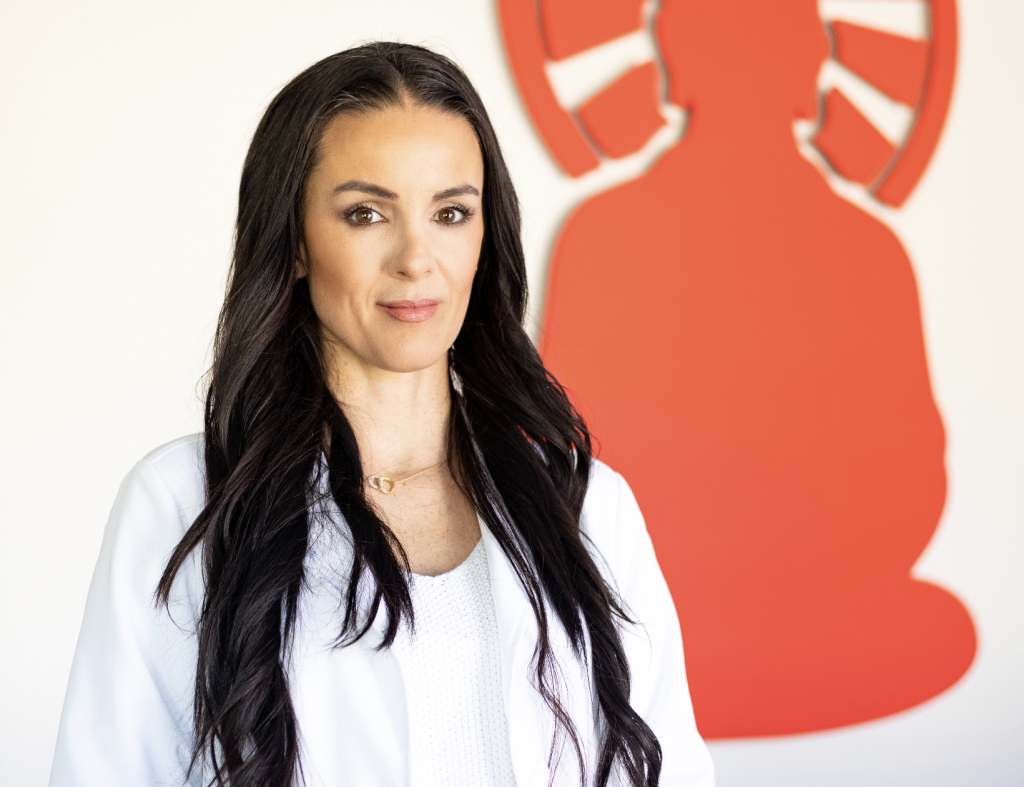 By
Melissa Gautier
| Photo by
Betty Luis
---
Vibe Acupuncture & Holistic Healing Center is where body, mind, and science work cohesively to achieve wellness. Sole practitioner Dr. Tiffany Kristensen applies a comprehensive, holistic approach to treating patients, including acupuncture, herbs, supplements, red light therapy, Pulse Electro Magnetic Therapy (PEMF), meditation and other modalities. Her unique, customized treatment plans are designed to guide patients toward their ultimate goal of health and wellness.
Dr. Kristensen has extensive training in the mind-body connection, understanding the psychosomatic cause of many illnesses. She educates patients on the psychological aspects leading to disease, while fostering encouragement and motivation to achieve healthier bodies and minds for enduring results.
East Asian medicine is thousands of years old, focusing on the root of health issues. Similar to a general practitioner, a traditional Chinese medicine (TCM) practitioner treats many health issues, but uses acupuncture, herbs, and other natural means instead. TCM doctors use differential diagnosis to establish an ongoing pattern inside the body. They ask each patient questions, feel their pulse, and look at their tongue to establish the pattern. "If five people present with a headache, it's possible there would be five different treatment plans, since the patterns that lead to the illness are often different in each individual patient," she explains.
Dr. Kristensen treats allergies, chronic sinus infections, fertility issues, hormonal issues, menstrual pain, digestive issues, Covid-19 long-hauler symptoms, neuropathy, anxiety, depression, back and neck pain, and more.
Individual treatment plans involve various acupuncture points, and herbal formulas consisting of 4-15 blended herbs tailored to the patient's specific needs. These herbs are usually exclusive, carried only by TCM practitioners. In combination, they have synergistic effects and can be antiviral, antibacterial, bronchodilators, anti-inflammatory, and adaptogenic (helps with adrenal fatigue). Some herbs have anxiolytic (anti-anxiety) effects, acting as vasodilators, cardio-tonics, and cognitive function boosters.
Acupuncture can work in many ways depending on the health issue and the acupuncture point used. It releases endorphins and regulates the autonomic nervous system by helping to control the hypothalamic-pituitary-adrenal axis, assisting in natural hormone regulation. Some acupuncture points can stimulate nerves and are anatomically located near specific organs. Some are known to have high concentrations of mast cells, stimulating an immune response by increasing immunoglobulins and leucocytes.
"The benefits of acupuncture and herbs are better sleep, a healthier immune system, improved circulation, and less stress. When you treat the root of illness, anything is possible, and the body starts to balance itself again," she says.
In addition to her private practice in The Woodlands, Dr. Kristensen recently stepped down as the lead acupuncturist at Houston Methodist Hospital but continues to fill in every so often when needed. She received her Doctorate of Acupuncture and Chinese Medicine from Pacific College of Health and Science, and her master's degree from ACAOM. She welcomes new patients and looks forward to helping others improve their health through the benefits of acupuncture, herbs, and holistic wellness.
Services Provided:
Acupuncture

Natural and herbal medicines

Hot cupping

Meditation

Red light therapy

Pulse electric magnetic therapy
---
CONTACT
350 Nursey Road, Suite 7102
The Woodlands, Texas
(281) 305-3246
Facebook.com/AcupunctureWellnessInstitute