Polished Nails Studio – Trang Shariy
Voted Best Manicure/Pedicure in Katy & Fulshear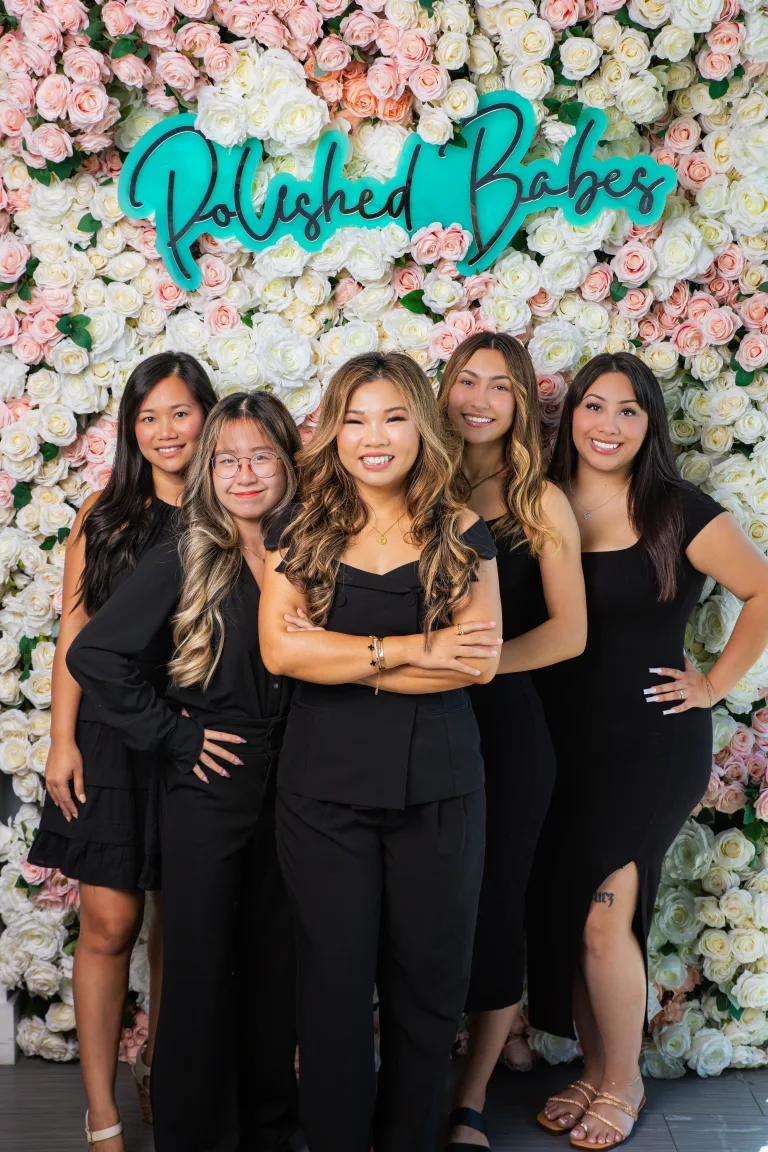 Trang Shariy came to the United States from her native Vietnam to study nursing. With her caring heart, she loved traveling from place to place, connecting to patients. But Trang knew she wanted more. Working as a nail tech drew her into the beauty industry. While she enjoyed interacting with clients, the work took talent and patience that Trang felt she lacked.
With the encouragement of her manager, she sought to learn more about the business side of the industry, and that's when she found her calling.
In December 2016 Trang opened Polished Nails Studio in Katy. The modern and vibrant surroundings inspire the staff to focus on providing outstanding service and top-notch customer care.
Ten years of experience in the beauty industry has taught Trang that the client comes first. Building a relationship with a client starts with first contact, often through social media. It continues in the salon where the staff learns what kind of service each client is looking for and puts a dedicated effort behind delivering exceptional service. Trang and the Polished Nails Studio team strive to establish relationships with their clients, creating genuine friendships that last.
Polished Nails Studio offers everything you might look for in a nail salon and much, much more. Their specialty – Seasonal Pedicure – is updated with every season. It includes a relaxing shoulder massage and hot stone foot massage with collagen, deep callus treatment and a jelly foot soak. The Polished Nail Studio Manicure comes with paraffin, plus shoulder and hand massage. Artificial nail art with dipping powder is available, and Polished Nails was the first in the Katy/Fulshear area to offer the new Gel X technique.
Polished Nails shines as a one-stop shop not just for manicures and pedicures. The Lash Lounge Bar offers eyelash extensions and natural lash collagen lifts. Full body services include everything from facials to Brazilian waxing.
While expecting her daughter Chloe, Trang found it more and more difficult to wash her own hair. She missed her home where salons on every corner would pamper her with a head spa, so she combined what she knew about Vietnamese techniques with her knowledge of common American hair and skin types, inspiring the Vietnamese Head Spa. This service, first offered in the U.S. by Polished Nails, includes scalp massage, double cleansing shampoo, deep hair treatment, mini facial plus shoulder and hand massage, all in one package.
Women are not the only ones who can enjoy pampering at Polished Nails. The "Little Diva Package" provides a manicure and pedicure with a special surprise gift. Some of Polished Nails Studio's little clients have grown up and are leaving for college.
Gentlemen also love their "Man Cave" services. They can choose from a variety of options such as the Sport Manicure and Pedicure (with a ten-minute foot massage) or the abbreviate Generous Package if they are short on time. When families look for a weekend spa getaway, Polished Nails is the go-to choice for grandparents, dads and moms and all the kids.
Here's what one client had to say: "I have been to many nail salons over the years, however this one is really special! In addition to the extensive menu of unique services offered, Polished Nails provides a complimentary beverage and snack bar featuring gourmet coffees, a lovely selection of snacks, and even fresh squeezed orange juice for delightful mimosas."
"We all lead busy lives," Trang says. "It's hard to find time for self care. When our clients carve-out time to visit us, we want to make that experience everything they want it to be: relaxing, fulfilling and fun."
A renovation of the salon two years ago added a Flower Wall. It brings another dimension of fun to the space. The wall undergoes changes monthly and for holidays, reminding clients to enjoy each and every day. Trang and her team love to celebrate with their client family, commemorating everything from birthdays and anniversaries to bridal showers and more.
Giving back to the community also ranks high on Trang's list of priorities for Polished Nails Studio. She takes pride in supporting fundraisers at nearby schools and churches. Teachers and teenagers receive discounts on their beauty services.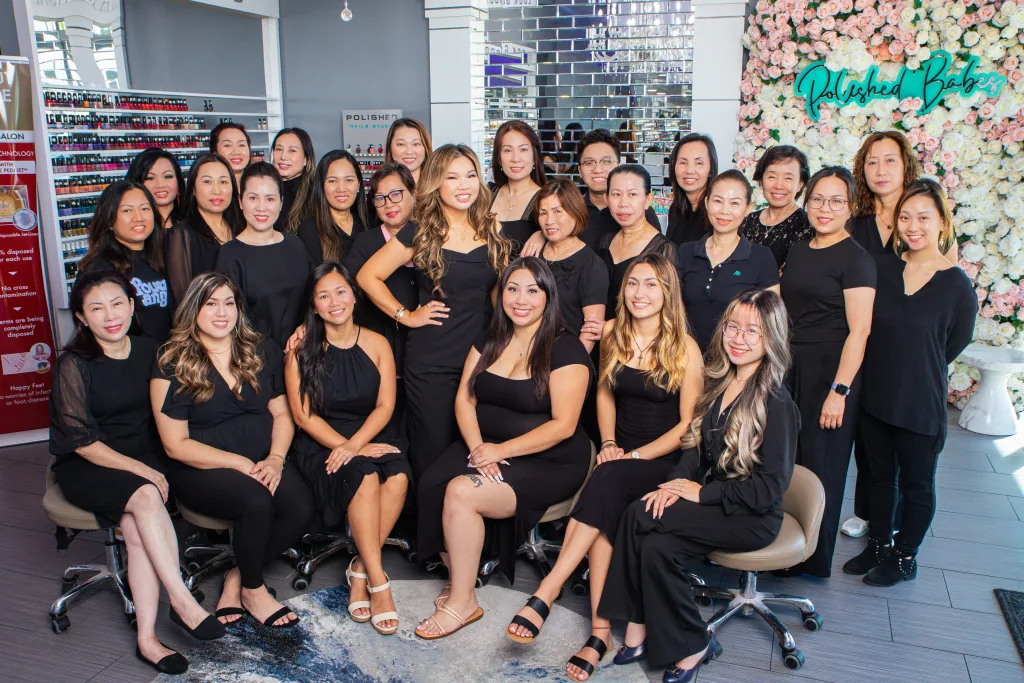 After a difficult first pregnancy Trang, founded the Katy Moms Nail Club For Mother's Day 2023. Trang and her staff work with every mom client, recommending shorter nail lengths and more neutral colors to facilitate easier child care. Trang strives to accomplish the goal of helping clients look great and feel their best.
Recently featured on KHOU11 TV news, Polished Nails was touted as a great example of how to follow Texas laws for keeping a salon and its tools sanitized and safe.
Outstanding customer care includes careful attention to cleanliness. Polished Nails Studio employs a Studio Spa Attendant who sanitizes surfaces and spaces after each use. All tools, from air jet liners to buffers and files, are single use only.
Trang has plans to expand the Polished Nails Studio brand in the near future, in order to serve more clients, while bringing more new jobs to the Katy area.
Contact Polished Nails Studio today and enjoy the pampering and relaxation you deserve.
"We all lead busy lives. It's hard to find time for self care. When our clients carve out time to visit us, we want to make that time everything they want it to be: relaxing, fulfilling, and fun."
MANICURE / PEDICURE