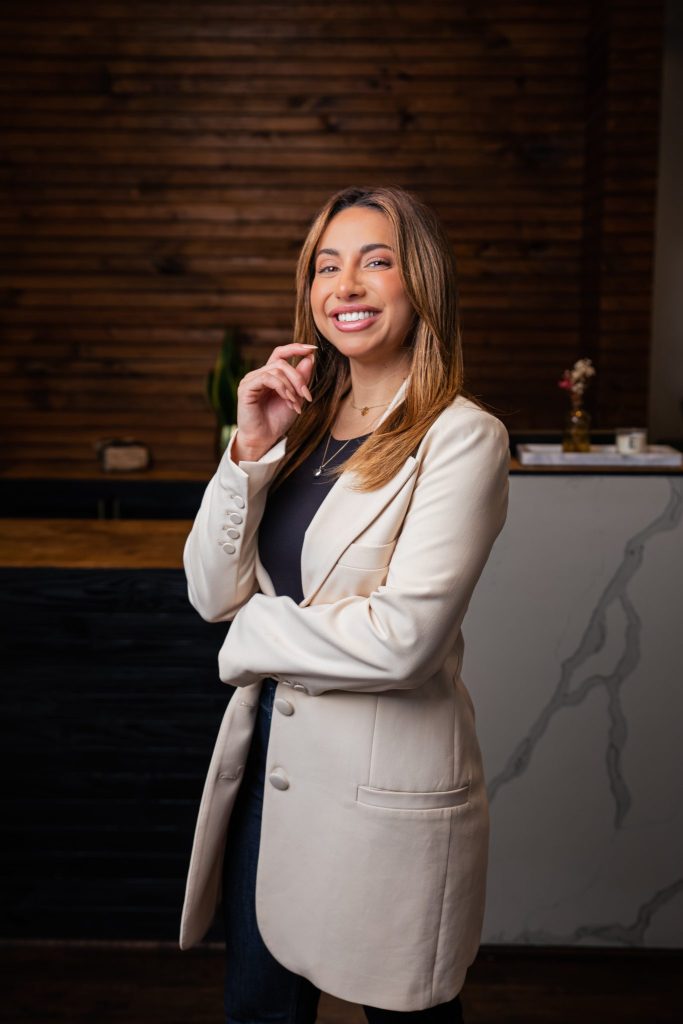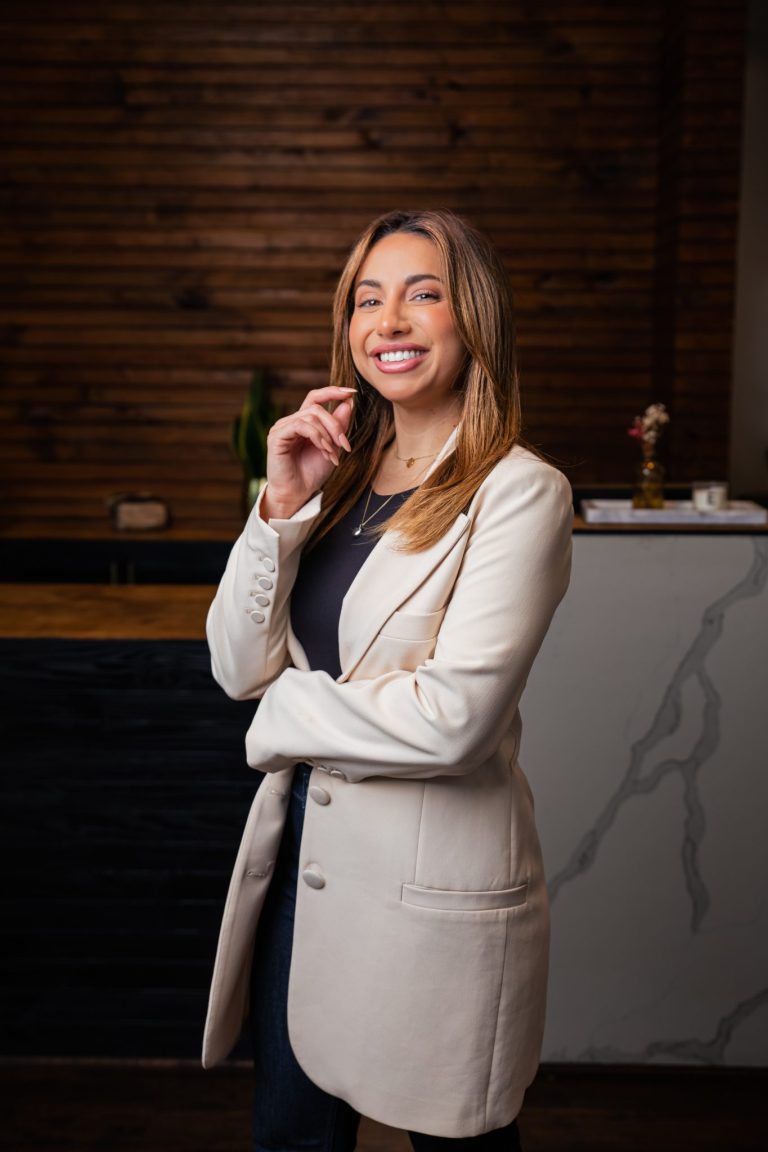 Photos by
Candor Pictures
---
Rachel Hay is bringing her own brand of diversity to the community. As a proud Latina, and owner of EDIT Salon, Rachel prioritizes diversity in education, through which she is creating a completely new and different salon experience. The creation of the ambiance at EDIT Salon is one she's been involved in since she was a little girl.
From the age of 5, Rachel watched as her grandmother, Alma Santos, worked in her own salon, Hair Masters, with admiration for her determination and resourcefulness. Rachel's connection to multiple generations of women in the field gives her a sweeping view of it from behind the chair. For Rachel, it's all about human connection. Connecting with clients assists the artist to envision the client's desired outcome. This connection is vital to ensure that the client leaves EDIT Salon completely satisfied with the service they've paid for.
The Present
A surge in women guiding each other through discovering their own hair textures has created a wealth of online social media hashtags. With labels such as #blackhairstyles, #texturedhair, and #curlygirl, these social media groups trade hair care tips that are aimed at diverse hair textures. These tips include using frizz control products before styling to create a desired end result. Social media also helps spread the word about stylists and salons who have made a name for themselves by marketing to a diverse community.
The hashtags are as limitless as they are diverse. The abundance of online communities underscores the endless desire for women to master a specialized hair technique. A technique which is suited to their own particular hair texture. As evidenced by the swapping of stylist names on social media, it is obvious that some stylists have indeed mastered those techniques.
The Past
Rachel's approach differs from salons of the past in that she refuses to treat haircuts as a one-size-fits-most garment. "For many stylists, there was zero education on black and textured hair. Nothing on anything that wasn't European hair," she said. Other hair types and styles outside a certain norm were touched on briefly if at all, she explained.
In the past it was not unusual for older salons to focus on less than a couple dozen looks, or hair styles, she said. Most likely because those styles were the bread and butter of the salon's revenue. Back then, "Education culture was extremely basic," she added. "And what you got was not nearly enough."
Before she began expanding her knowledge base, Rachel described working for years perfecting those dozen or so looks. With the benefit of hindsight, she recognizes the value of a broad knowledge base and encourages EDIT Salon stylists to expand their skills. To ensure employee growth and development, she facilitated the design of a specialized training curriculum that gets updated yearly.
The Future
Rachel prides her salon on truly being there for a diverse clientele. "My dream is that no matter what type of hair you have, no matter the texture of your hair, I want any client who walks through the door to feel welcome with us," she said.
It contributes to the joy of running a salon, which Rachel purchased in November 2019, as a Toni & Guy franchise. A few months later, Covid shut the salon down for a couple months. Ever the optimist, Rachel began to utilize the shutdown to make improvements to the salon. With a goal of reopening as soon as Covid restrictions were lifted, Rachel ensured the salon would be prepared by putting strict Covid protocols into effect. Those efforts were put into motion as the newly formed Toni & Guy franchise re-emerged stronger than ever. The salon franchise thrived and was quickly rebranded as EDIT, becoming an independent salon by November 2020.
Rachel said her grandmother, who she looked up to since childhood, witnessed most of her journey, from a cosmetology graduate, to becoming a color specialist, to her bold two-year move to Dubai, and to the proposed opening of her Toni & Guy franchise at First Colony Mall in Sugar Land, Texas. Passing in 2019, just before the purchase was complete, her grandmother's work ethic still inspires her.
"At 5 years old I was in the salon with my grandmother. There was always a lot of movement and a lot of laughter, and it always felt good to be there. It's in my DNA," she said. She captures that feeling at EDIT with her strong belief in the idea that people remember most how you made them feel. Positive client responses are therapeutic, as is the development of her stylists.
Rachel said she recognizes how intimate it is to work on someone's hair, and how the client brings in a level of expectation for exceptional service and she feels that her brand reflects that intimacy. EDIT Salon, an acronym for education, diversity, inspiration, and timeless, literally puts the educational component first. Education along with diversity and inspiration provide a timeless benefit for the salon's stylists as well as their clients.
Indeed, Rachel is proud of the six-to-nine-month educational program she offers. EDIT employees have the option to choose from three different learning tracks. Whether it's stylist, colorist, or a combination of both, Rachel's goal is to ensure that every EDIT employee gets the most out of the educational program she has put forth.
"The education is always changing. It has to. It's essential. It cannot just be the same. Not even for a year. Yes, there are core basics you have to learn as a foundation, but you have to stay updated with more advanced work," she stressed.
"It was something that I always said to myself as a young girl — that I always wanted to do something that helped people, inspired people, and made me able to meet new faces every day. I feel like I get to do that," she said proudly.
---
CONTACT
16535 Southwest Freeway
Suite 1020
Sugar Land, Texas 77479