Congratulations!
for being voted best of by Living Magazine Readers
To celebrate your win, you're invited to participate in our winners only best of Showcase Section coming this August.
This winners only Showcase Section gives you the exclusive opportunity to thank the readers who nominated you and share your Readers' Choice award with the community.
As a 2023 Readers' Choice award winner, your business will be listed in the August issue of Living Magazine on a special feature page just before our best of Showcase Section, and listed for a full year on livingmagazine.net homepage under "2023 best of Readers' Choice winners."
In addition, on July 24, 2023 you can download digital marketing materials, including the best of logo, that can be used to announce your 2023 Readers' Choice award on social media, email announcements, and your website.
Check your email on July 24, for a message entitled: "Claim your complimentary best of digital materials."
Marketing Opportunities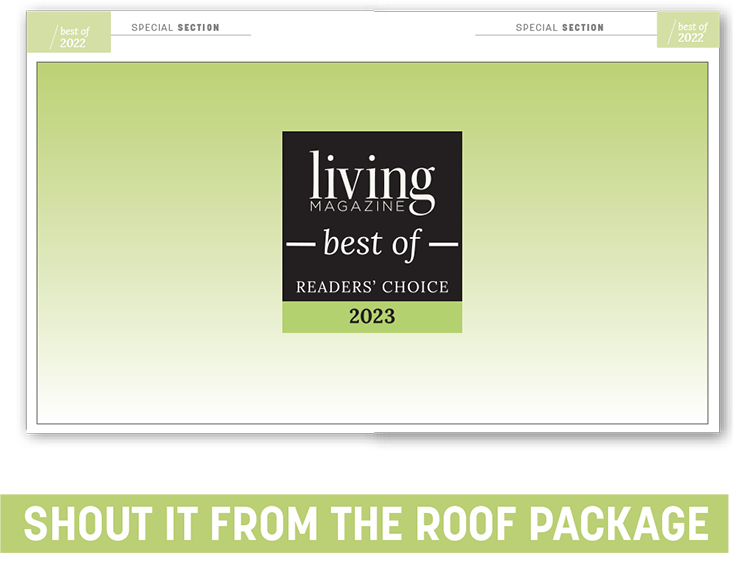 –

TWO PAGE AD IN LIVING MAGAZINE'S
best of
SHOWCASE SPECIAL SECTION
– HYPERLINKED ON ALL WINNERS LISTS
– CRYSTAL-STYLE AWARD
– WALL PLAQUE
– COUNTER CARD
– WINDOW CLING
ZONE A
$4095 |
ZONE B
$3695 |
ZONE C
$3395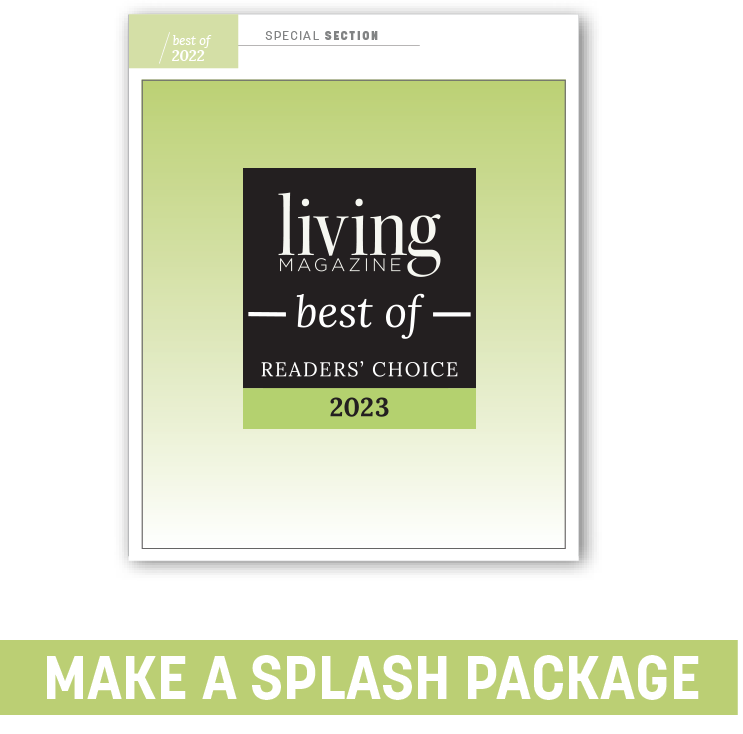 – FULL PAGE AD IN LIVING MAGAZINE'S
best of SHOWCASE SPECIAL SECTION
– HYPERLINKED ON ALL WINNERS LISTS
– WALL PLAQUE
– COUNTER CARD
– WINDOW CLING
ZONE A $2595 | ZONE B $2395 | ZONE C $2195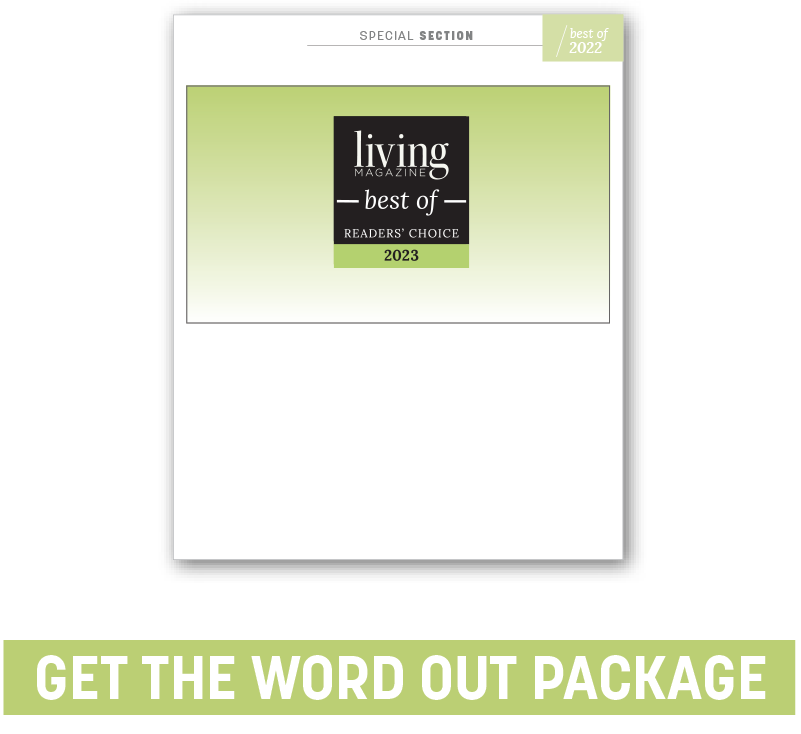 – HALF PAGE AD IN LIVING MAGAZINE'S
best of SHOWCASE SPECIAL SECTION
– HYPERLINKED ON ALL WINNERS LISTS
– WALL PLAQUE
– COUNTER CARD
– WINDOW CLING
ZONE A $1595 | ZONE B $1395 | ZONE C $1295