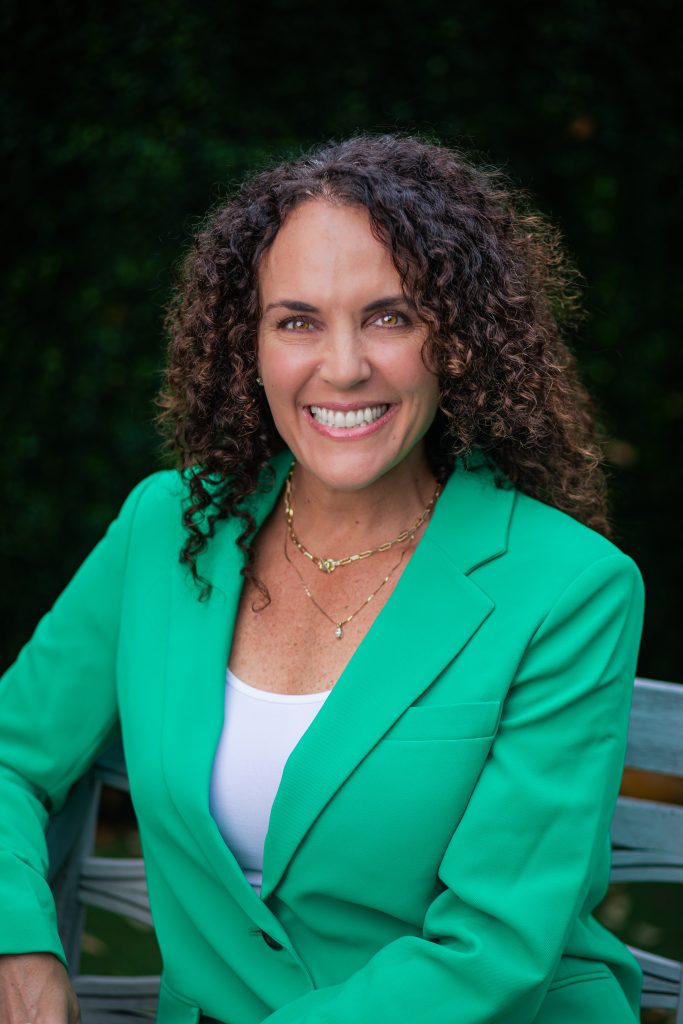 Photo by Candor Pictures
---
Gina Musachia, a commodities broker and also licensed Realtor with Engel & Völkers, finds joy in helping others. Whether she's guiding clients to their dream home or raising money for causes that matter to her, Gina is passionate about using her time, talents, and treasure for the benefit of other people. She's a Christ-follower, freedom advocate, and lover of God, family, and country.
A native Houstonian, Gina's interest in real estate started young. She grew up watching her parents and grandparents invest in properties, and she learned from an early age that real estate is one of the best investments someone can make.
"Growing up, my mom was always looking for opportunity. She and my dad influenced me tremendously," Gina says. "My mom is one of my biggest role models. She's graceful, faithful, and she just treats people well."
Gina decided to earn her real estate license after she invested in her own and acted as a landlord for 15 years. She then wanted to help her family and friends own their own real estate. "I love helping people and seeing smiles on their faces. It makes me feel so good when I'm able to help somebody find their dream home," she says. "I enjoy going above and beyond and helping them with all the details. It all comes down to wanting to help people however I can."
In addition to her vast real estate expertise, Gina also has extensive experience working in the oil and gas industry. She has worked in this industry for over two decades, and she feels blessed to be able to work in both the commodities market and real estate.
"I've learned the art of the hustle and I get things done," she says, "but I also have an amazing team who backs me up. They help me so I can successfully juggle both aspects of my career, and I am so grateful." Gina enjoys being able to use her wide-ranging market knowledge to get the best value for her buyer clients and the best price for her seller clients.
When she's not serving her clients, Gina is an enthusiastic volunteer with local nonprofits and "conductor" with Operation Underground Railroad. This nonprofit works to rescue children from human trafficking and exploitation. "I would love to completely eradicate human trafficking," she says.
Gina also enjoys training in Krav Maga, an Israeli martial art that's a powerful form of self-defense. An avid fitness enthusiast, Gina also likes to work out most days. During her relaxation time, she likes to read and has set a goal to read a book a month.
Considering that she knows Houston like the back of her hand, Gina enjoys dining at the city's hottest new restaurants. "We have so many great places to eat here — the restaurant scene is booming," she says. "Houston is very culturally rich. There are so many wonderful, charming things about this city."
Connect with Gina Musachia on Instagram @ginarose.realestate.
---
CONTACT
309 Gray Street
Suite 108
Houston, Texas 77002
(832) 278-9825
GinaMusachia.EVRealEstate.com
Instagram.com/ginarose.realestate
Facebook.com/ginarose.realtor
LinkedIn.com/in/gina-rose-musachia