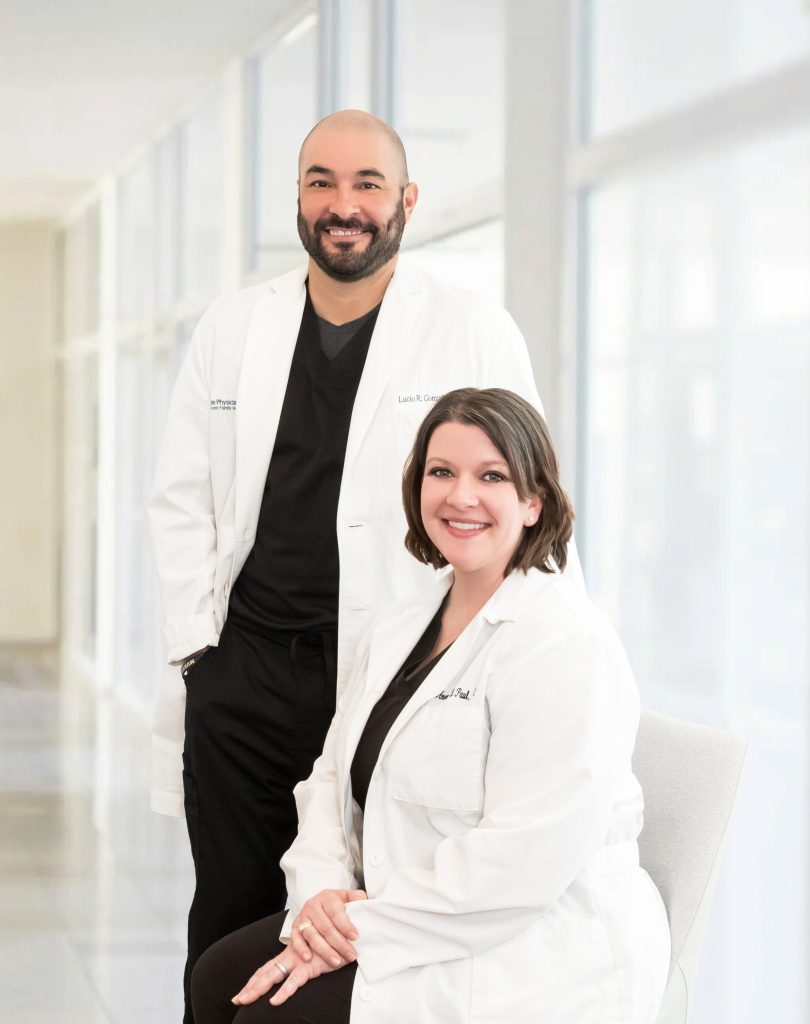 By
Steve Gamel
| Photo by
Lee Ann Baker/LABphotography
---
Finding a healthcare provider when you don't feel good is easy, given the number of primary care medical practices and clinics popping up in McKinney, Allen, and surrounding communities. Simply put, patients have options. But finding one that goes beyond primary care to treat more complicated issues — all under one roof — is a bit more challenging. As a result, more and more people are referred to two or three additional providers to meet their unique needs.
The providers at The NeuLine Clinic know how stressful it is not knowing where you or a loved one will be shuffled off to next, how long it will take to get results back, and where your next bill or several bills will come from. And they're doing something about it.
"When patients have larger issues that their doctor can't handle, they are referred out. 'You need to have an ultrasound. You need an MRI. Let's refer you to a cardiologist.' Our goal is to be a one-stop shop — to blend primary care and preventative care with these ancillary services," NeuLine Clinic Executive Director Christy Sadler said. "That's the way healthcare should be.
"I call us an A-to-Z company because we try to handle it all — from the moment the patient walks in the door to the final bill."
The Source for Your Health and Well-Being
The NeuLine Clinic has locations in McKinney and Celina, with plans to expand over the next few years. That expansion coincides with their ever-evolving suite of services, which goes beyond the standard sick visits and wellness exams for men, women, and children to include a variety of preventative screenings, surgical procedures, IV infusion therapies, hormone therapies, and baseline
EEG testing.
Their laboratories and diagnostics are all done in-house and include ultrasounds, EKGs, blood and urine testing, pulmonary function testing, and more. This means faster results and in-house billing — no more large balances from lab companies. They've also hired an onsite phlebotomist with over five years of heavy-draw experience.
"I believe we are up to seven ancillary services, and it's something we'll keep adding to," Sadler said. "It's the biggest thing we can do for our community. And the best part is that we can get results within 30 minutes when we run labs."
Experience Where It Matters Most
The reception for The NeuLine Clinic has been positive and swift, as they are seeing approximately 15 patients a day, five days a week — all in their first year in business. But the caregivers running the show are far from new to the healthcare scene.
"We have providers who have the experience and knowledge in everything related to what we do and will do in the future," Sadler said. "In many ways, they are over-qualified and over-specialized. That means something to our patients."
She added, "We want to be at the forefront of what healthcare should be."
---
CONTACT
2740 Virginia Parkway
Suite 100
McKinney, Texas 75071
(214) 414-2880

701 North Preston Road
Suite 200
Celina, Texas 75009
(972) 382-3939