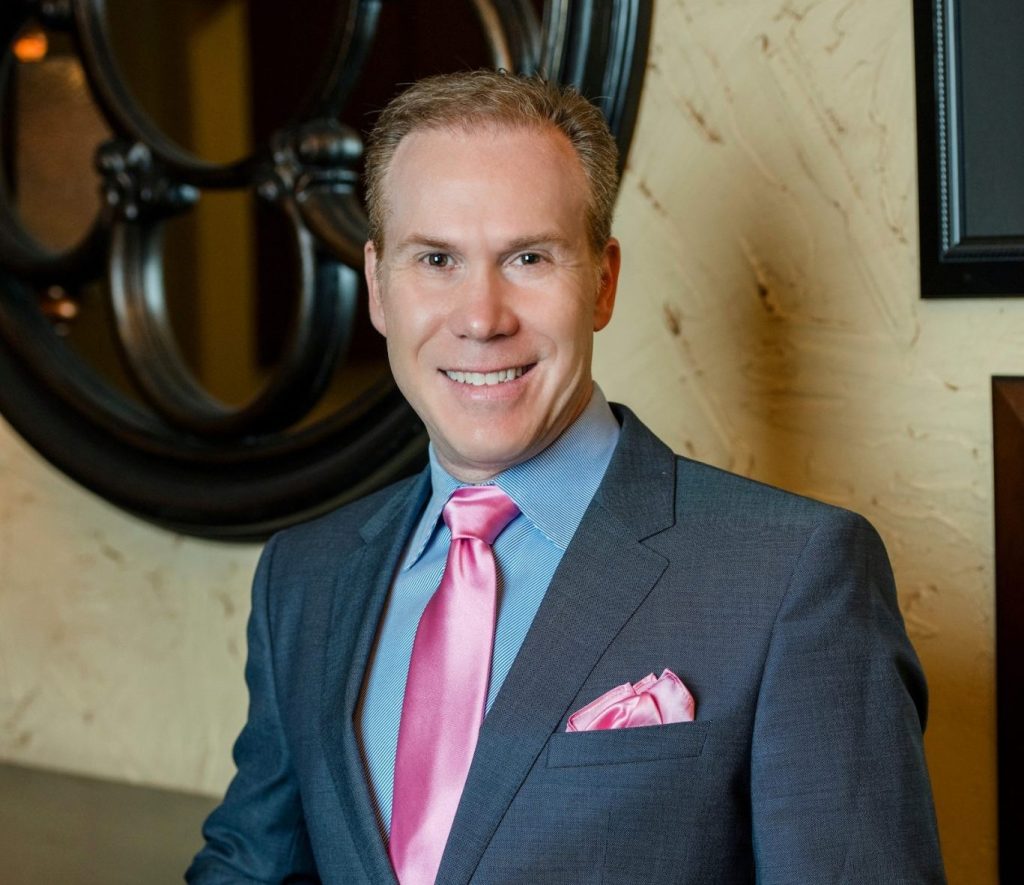 ---
When you choose to have Cosmetic Surgery, no factors are more essential to the ultimate success of your result than the level of training, board certification, skill, and experience of your cosmetic surgeon. Dr. Michael L. Thornton is a fellowship-trained, dual board-certified Cosmetic Surgeon and Diplomate of the American Board of Cosmetic Surgery.
Mansfield Cosmetic Surgery Center, under the surgical directorship of Dr. Michael L. Thornton, was established in 2008 and your experience with Dr. Thornton begins the moment you step into his 3500 sq. ft. office beautifully adorned in Mediterranean style, featuring a large and spacious foyer accented in Tuscan grandeur, decorative sconces and stylish chandeliers, three private examination rooms, and a full Medical Spa facility.
Dr. Thornton provides his clients with a vast array of Cosmetic Surgery Procedures, Medical Spa & Esthetician Services, and Laser Skin Rejuvenation including:
Face Lift, Neck Lift, Brow Lift, Blepharoplasty, Facial Fat Grafting, PermaLip Implant

Breast Augmentation, Breast Lift & Reduction, Breast Implant Revision & Removal

Mommy Makeover, Abdominoplasty, VASER Liposuction, Diastasis Repair

Brazilian Butt Lift & Buttock Contouring

After Weight Loss Skin Removal Surgery, Body Lift, Brachioplasty, Gluteoplasty

Gynecomastia & Cosmetic Surgery for Men

Aesthetic Medical Spa, Botox® & Dermal Fillers, Fractional CO2 Laser Resurfacing

PicoSure® Laser Tattoo Removal, ICON® Laser System, SculpSure® Laser Body Contouring
Personal attention to detail defines his surgical practice and his entire medical staff is dedicated to putting you at ease. Dr. Thornton's employees have been with him for many years and collectively shares his philosophy for compassion and surgical excellence. Because of their ability to build genuine personal relationships, Dr. Thornton and his staff are frequently recommended to friends and family, and patients return for additional treatments knowing they are in excellent hands.
A hallmark of Dr. Thornton's cosmetic surgery practice is taking time, getting to know his patients, and tailoring care to each patient's desires and expectations. Since 2008, Dr. Thornton has performed numerous successful facial plastic surgeries, breast augmentations, breast lifts and reductions, VASER liposuction, mommy makeover abdominoplasty, gynecomastia surgery for men, buttock contouring, and non-surgical aesthetic skin rejuvenation procedures in his medical spa. Dr. Thornton has also had great success performing revision cosmetic surgery on patients who have experienced unsatisfactory results elsewhere.
Dr. Thornton grew up in Frisco, Texas and received his undergraduate, pre-medical degree from Baylor University and his medical degree from UNT Health Science Center in Fort Worth. He completed a comprehensive five-year residency in general surgery and fellowship in surgical critical care and trauma surgery from the internationally recognized R Adams Cowley Shock Trauma Center in Baltimore, where he acquired extensive knowledge in the reconstruction of complex traumatic injuries.
Pursuing an artistic and creative passion, Dr. Thornton ultimately completed a dedicated 12-month advanced fellowship in cosmetic surgery accredited by the American Academy of Cosmetic Surgery focusing on all aspects of cosmetic surgery. He routinely attends national cosmetic surgery meetings and participates in advanced surgical courses to offer his patients the latest techniques in cosmetic surgery and patient safety. With close to 20 years of combined surgical training and operative experience, Dr. Thornton is consistently recognized as a Living Magazine "Top Doc" in the specialty of Cosmetic Surgery and, since 2016, has been voted "Best Cosmetic Surgeon" in Living Magazine in Arlington & Mansfield. Visit Dr. Thornton's website to browse his gallery of stunning before and after photos or to schedule a complimentary consultation.
---
CONTACT
550 North Walnut Creek Drive
Suite 120
Mansfield, Texas 76063
(817) 477-9000
mansfieldcosmeticsurgery.com