Decorating D

ilemma
By Cheryl Alexander
Sooner or later, every homeowner must consider new floors for their home, and with that decision comes another consideration — carpet, hardwood, or a little of both?
According to HGTV, the number one request of home buyers and renters when shopping for a home is hardwood floors. A recent study by USA Today (using data from the National Association of Realtors) found that 54 percent of home buyers were willing to pay more for a home with hardwood floors.
But you should also consider carefully whether hardwood flooring is the right choice for every room in your home — and what type of wood flooring you might want to install for the best resale value.
For most of us, the budget will set the parameters for the type of floor we install. Installing hardwood floors can cost between $9 and $12 per square foot, compared with about $3 to $5 per square foot for carpet — so some homeowners elect to install hardwood floors only in some rooms rather than throughout their home. However, carpet typically needs to be replaced if it becomes stained or worn out. High-end quality carpet can last about 10 to 15 years, while high-quality hardwood floors are long-lasting, even forever.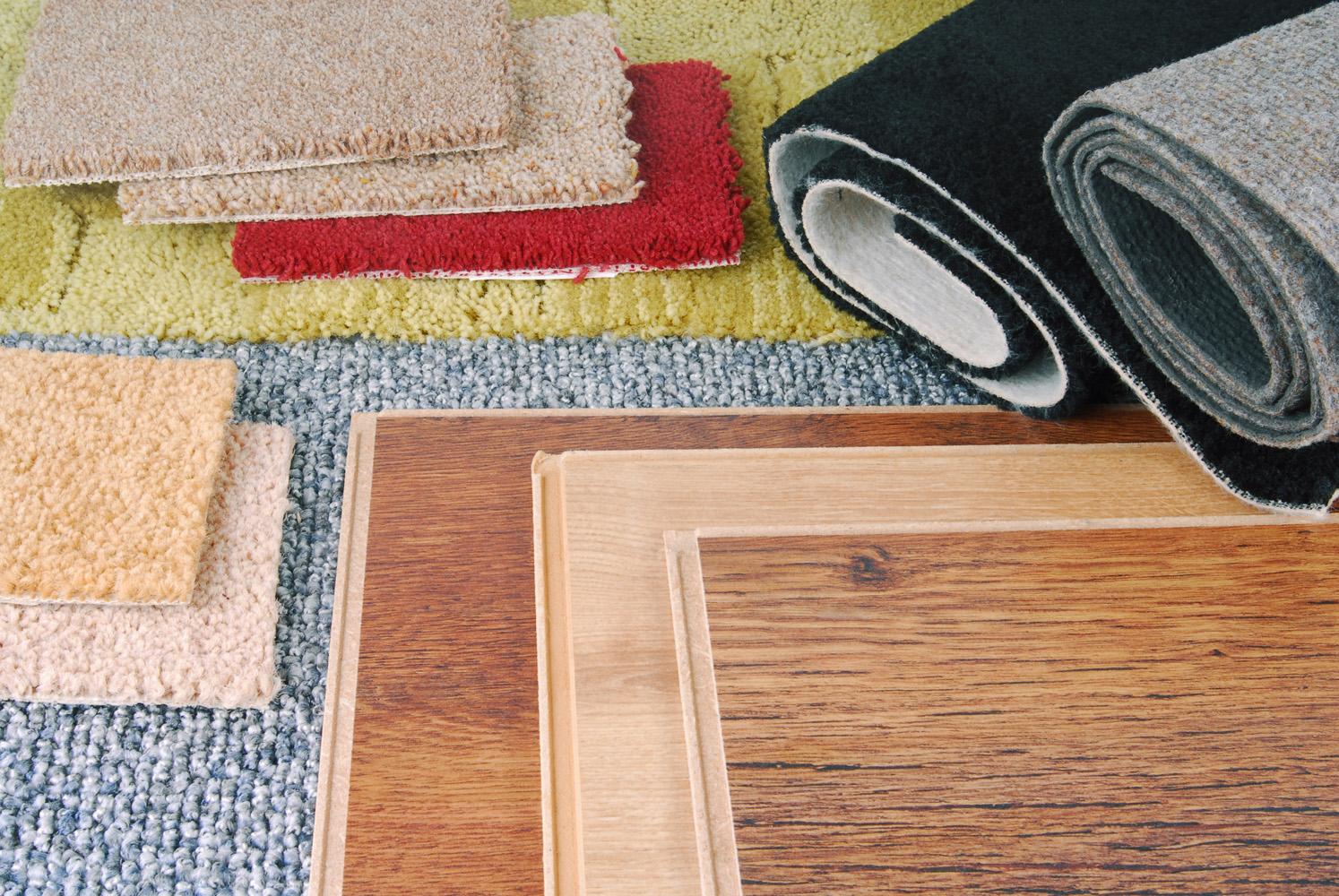 In addition to your personal taste, you should consider styles, preferences, traditions, and even the climate in your community. While many buyers and homeowners prefer hardwood floors throughout their home, some prefer durable carpets with padding in the bedrooms and living rooms — because they prefer softer surfaces in those rooms. Also, if you live in a multi-story home, carpeting will help muffle noise. Rugs can be laid over hard floors, but there is the added expense of the rug and pad on top of the cost of the new floor. If you live in a warm, humid climate, you may want to steer away from wood altogether and go for a beautiful tile.
In traditional markets, tastes still lean toward oak wood flooring, but some owners of contemporary homes are opting to refinish and stain their wood floors in different colors. Some other trends include wide planks, reclaimed or hand-scraped wood, and even exotic species like hickory or walnut. For those on a tighter budget, laminate flooring offers the look of wood floors at a lower price point.
Other considerations include whether you have children, pets, or allergies. Hard surfaces are easier to keep clean, and there is typically less dirt and fewer allergens that can get trapped in carpet fibers. Even though carpet can be less expensive, hardwood floors last longer and can be easier to keep clean and can be refinished.
Ultimately, though, the hardwood vs. carpet decision should be made based on your personal preference, especially if you intend to stay in your home for a few years.