$20,000 grant from local Allstate owners assists North Texas Food Bank in combating area food insecurity
Nearly one hundred DFW-area Allstate agency owners and staff recently came together to volunteer and secure a $20,000 Allstate Foundation Helping Hands Grant to benefit the North Texas Food Bank. The North Texas Food Bank will use the funding to further its efforts to help prepare food for distribution to hungry neighbors in a 13-county service area.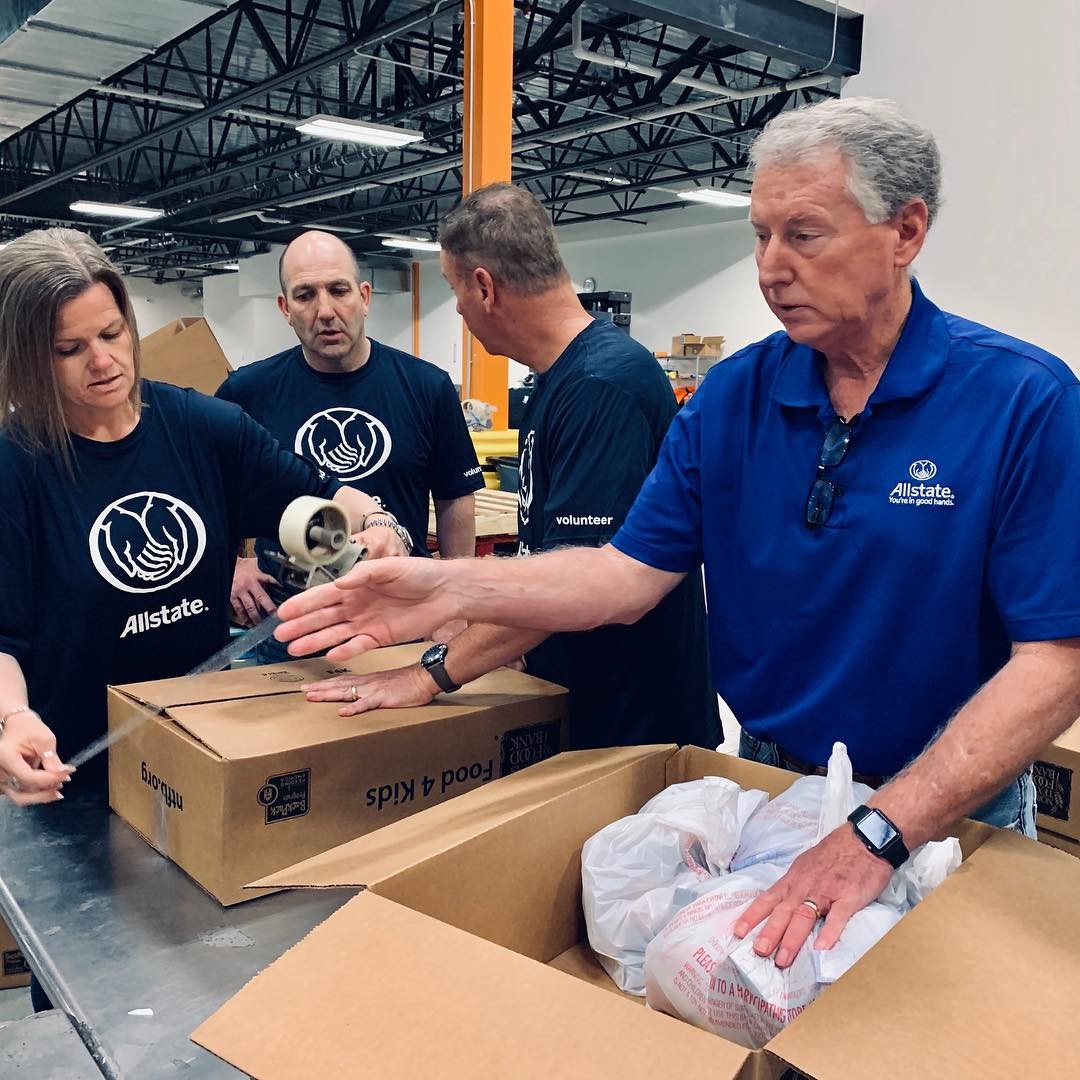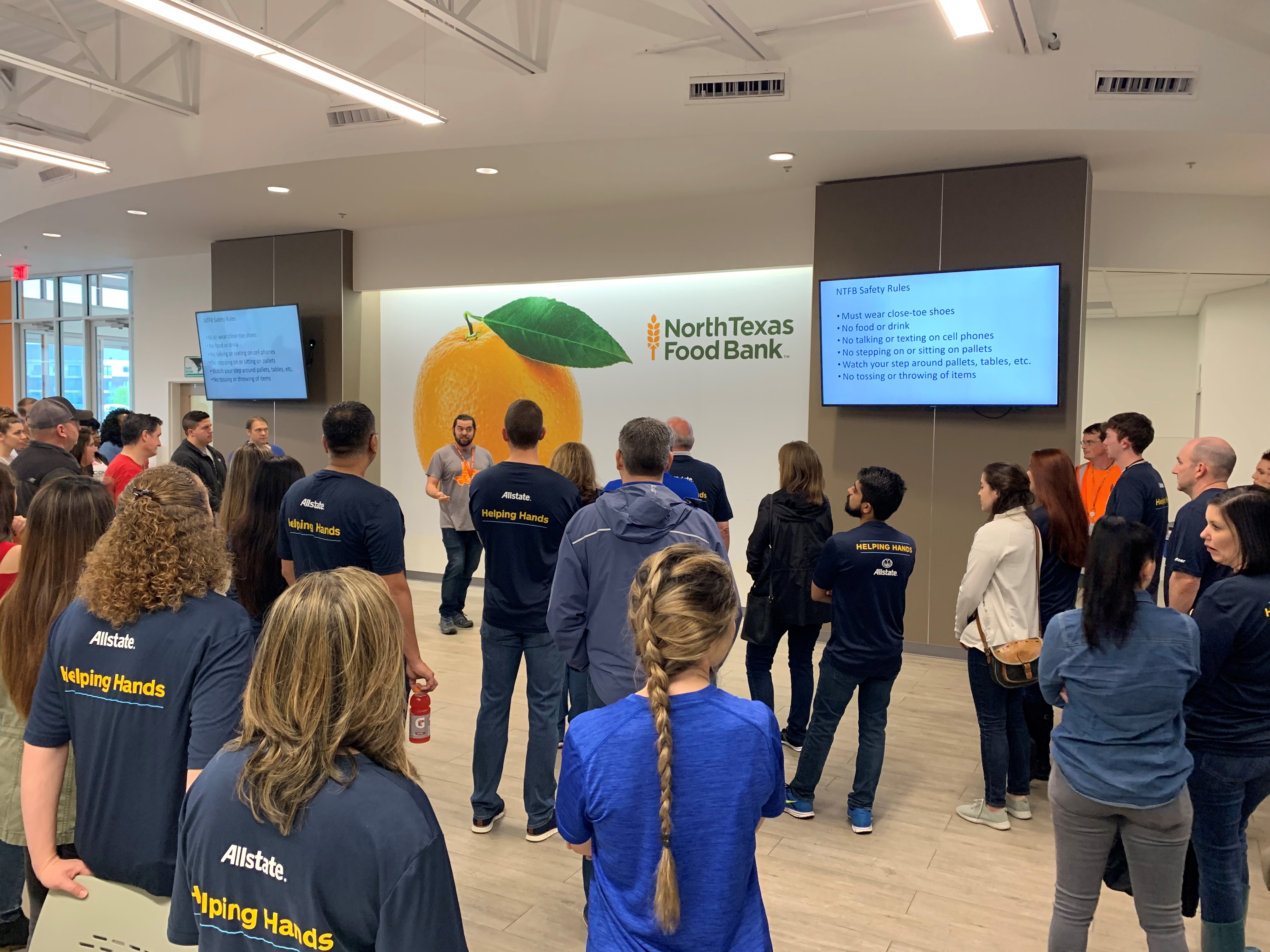 Allstate volunteers earned Allstate Foundation grants for North Texas Food Bank by dedicating their time to organize, pack and load 14,148 pounds of food that will provide 11,790 north Texas youth in the Food 4 Children program with meals.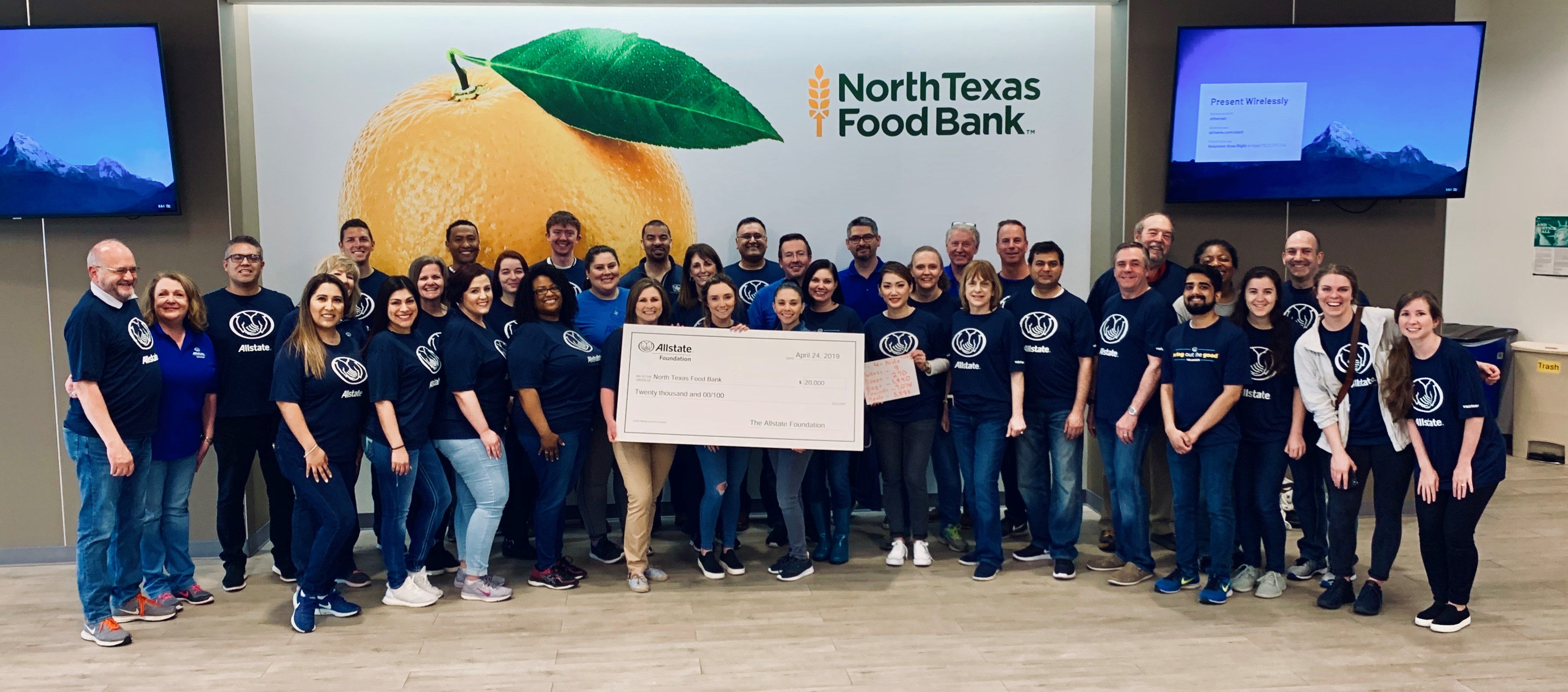 North Texas Food Bank is one of thousands of organizations this year to receive Allstate Foundation Helping Hands Grants, which support organizations addressing domestic violence, youth empowerment, disaster preparedness, hunger and other causes.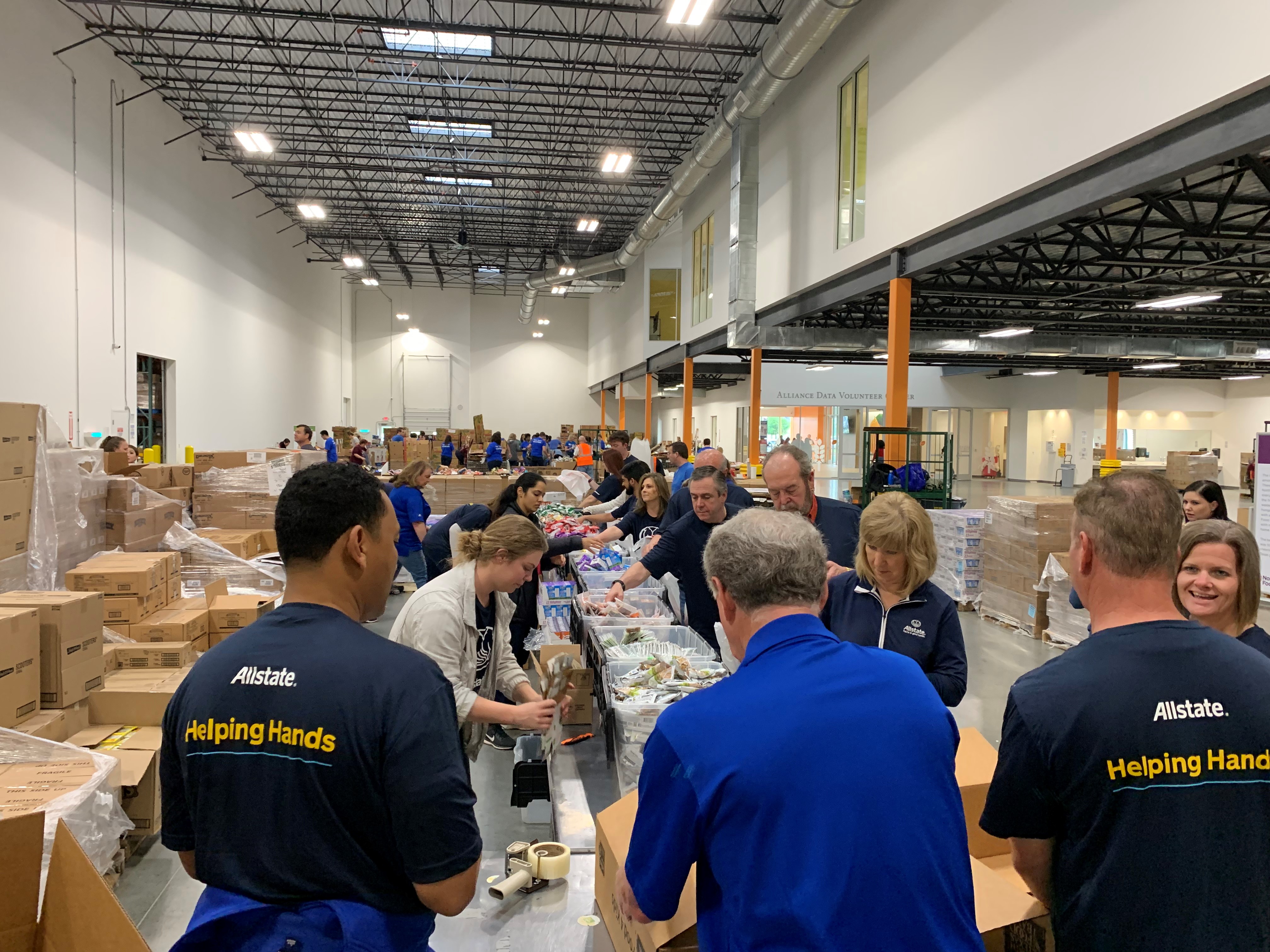 The Helping Hands Grants are one example of The Allstate Foundation's legacy of service and giving. Local participating Allstate agency owners and staff include Rohan Ali, Ambreen Ali, Rayford Gustafson, and John Drott.