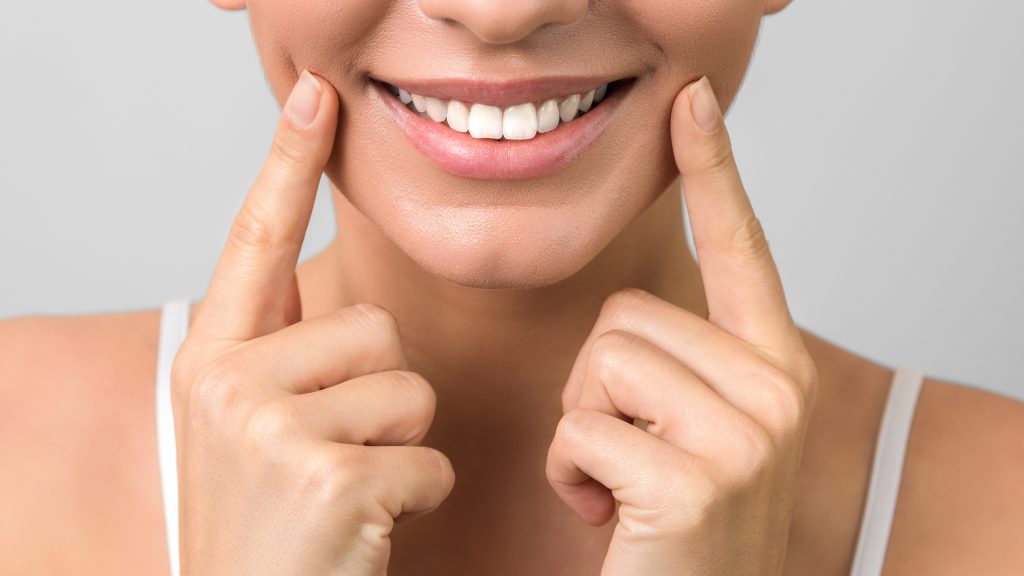 Story by Larue Gillespie
Make no mistake, cosmetic dentistry is an art form. If you are in need of a smile makeover, then you want a master artist who can create the most perfect, natural-looking smile that fits you. Just because someone says they are a cosmetic dentist doesn't necessarily mean it's true. Do your due diligence to find a true artisan who is experienced and has undergone the necessary training to be an expert in their field. It's your smile. Don't settle. If you take the time now, you'll have something to smile about for years to come!
Cosmetic dentistry focuses on improving your smile's aesthetic appeal, which means things like veneers, implants, teeth alignment, and your gum line.
Because cosmetic dentistry is not a specialty recognized by the American Dental Association, any dentist who performs cosmetic dental procedures can be referred to as a cosmetic dentist. But that's not to say cosmetic dentists aren't skilled — far from it. When looking for a qualified practitioner, you might start with accredited members of the American Academy of Cosmetic Dentistry (AACD).
Dentists with accreditation are at least guaranteed to be professionals who have gone the extra mile (or three) in training and education to become a master of the craft.
When narrowing your search, consider doing a consultation with your top two or three picks and ask all the questions you want. Ask about their education and experience. Ask how often they perform smile makeovers (you want someone who does them all the time). Ask how they will guarantee their work is what you asked for. A great cosmetic dentist will take the time to answer questions, educate you, and make you feel comfortable.
Even though accreditations are a sign of dedication, they don't make a dentist great — experience and artistry do. So, it is imperative that you look at their before and after portfolio of real patients. Be critical when looking at the images. Look closely at the teeth. Do they look natural, realistic, and aesthetically pleasing? Ask to see photos of someone with similar issues as yours to see how that person's smile turned out. Be skeptical of cosmetic dentists who don't have before and after photos.
Before you go to your first appointment, make a wish list of everything you want to happen for your smile makeover. Gather photos of smiles you like so you can show them to the dentist for reference. However, keep in mind that you are unique — and someone else's smile might not work for your mouth.
"You are never fully dressed without a smile," as the common adage goes. Finding a qualified cosmetic dentist, you can trust is just the first step to getting fully dressed. If you're willing to invest in yourself, your confidence, and those "pearly whites," take the time upfront to find the right expert for you and enjoy the satisfaction of a confident smile — the feeling is tough to match.