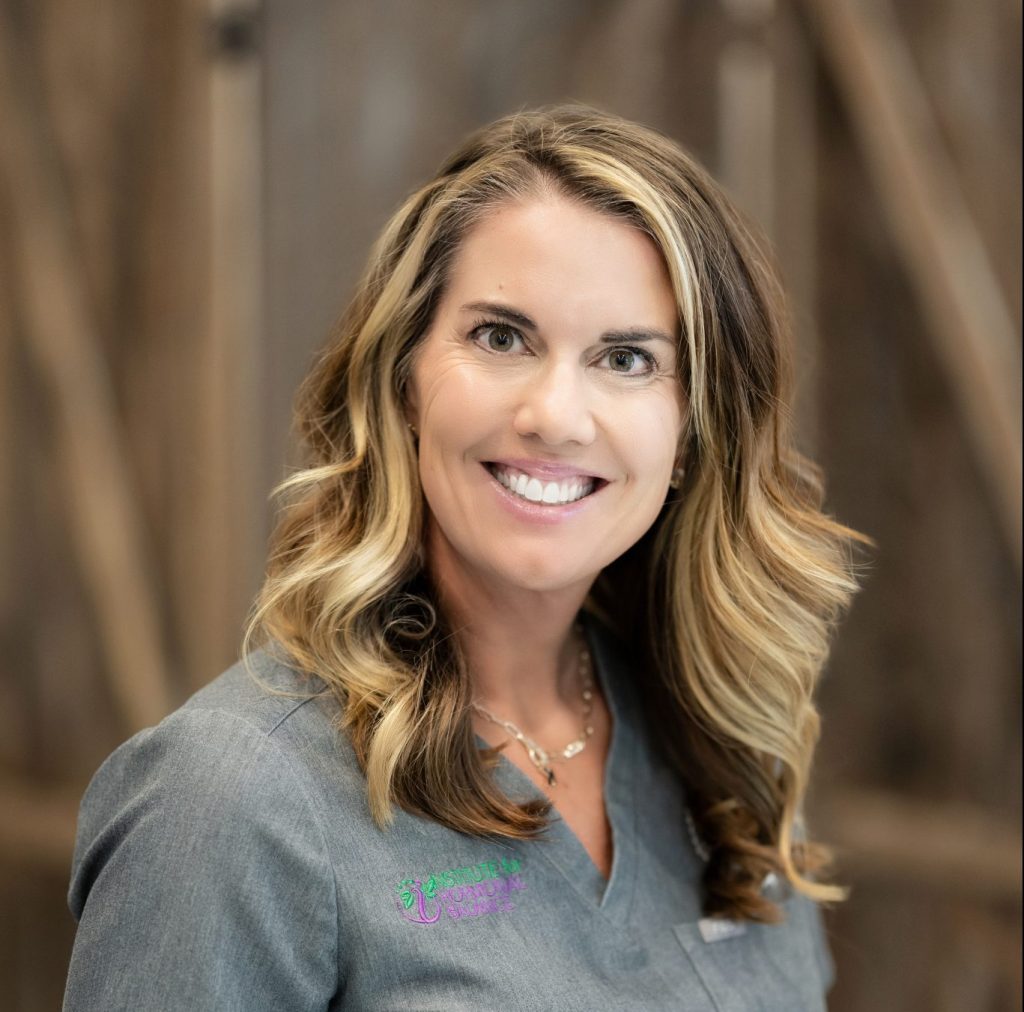 By
Meredith Knight
| Photo by
Landon Day
---
Patients of Institute for Hormonal Imbalance have a lot to say about Family Nurse Practitioner Kylie Bunner. The internet is filled with their five-star reviews praising her as "knowledgeable, thorough, professional, and efficient" while at the same time "friendly, kind, comforting, patient, and personable". One summed it up like this, "Kylie took time to explain my options and listen to my concerns. She explained hormonal balance and the impacts to the body and well-being when they're not in balance. She's an excellent practitioner I highly recommend."
Another happy patient wrote, "Kylie is very friendly, super informative, and easy to talk to. She's professional and makes you feel comfortable in all she does."
I guess that's only natural when you love the work you do. "The greatest part of my job is forging relationships with our patients and knowing I have the knowledge and technology to impact their lives for the long-haul," Kylie said. "Keeping your hormones balanced regulates bodily functions such as your immune system and metabolism and strongly affects your mood and behavior. If our patients are struggling with the negative symptoms of hormone imbalance—whether male or female—balancing their hormones is the first step toward improving their symptoms and getting them back to living their best life."
Meet Kylie
Kylie M. Bunner is a Family Nurse Practitioner specializing in hormone optimization and disease prevention. She obtained her BA in science from The University of Central Oklahoma with a major in nursing studies. She worked as an ER nurse before earning her Masters of Science in Nursing at Texas Woman's University, and completed her Doctoral Degree at the University of Alabama in 2019. Kylie is board certified by the American Academy of Nurse Practitioners as a Family Nurse Practitioner. She has been working in hormone optimization for 12 years.
Kylie lives in Prosper with her husband, Eric, and their three children Avery, Kirby, and Rigley. She enjoys exercise, watching her children excel in athletics, and lake time with her family.
One patient summed up the difference Kylie is making for her patients like this, "I really felt comfortable sharing my issues and felt confident in the treatment plan Kylie came up with. It's obvious she loves the work she does and has genuine concern for the quality of her patients' lives."
Whether you're looking for aesthetic services, sexual wellness, hormone optimization for both males & females, or weight management options, the Institute for Hormonal Balance is now accepting new patients. Visit Donovitz.com to find out more information or call 817-467-7474 to schedule your initial consultation.
Institute for Hormonal Balance also offers their patients:
Holistic healthcare including Annual Exams

Thyroid management

Supervised weight loss & management

Aesthetic services

Vaginal rejuvenation (Arlington)

Treatment for urinary incontinence

Priapus shot to combat sexual dysfunction (Arlington)

IV therapy

PRP injections for hair loss (Arlington)
---
CONTACT
202 S Coleman Street, Suite 100
Prosper, Texas 75078
(817) 467-7474
Donovitz.com