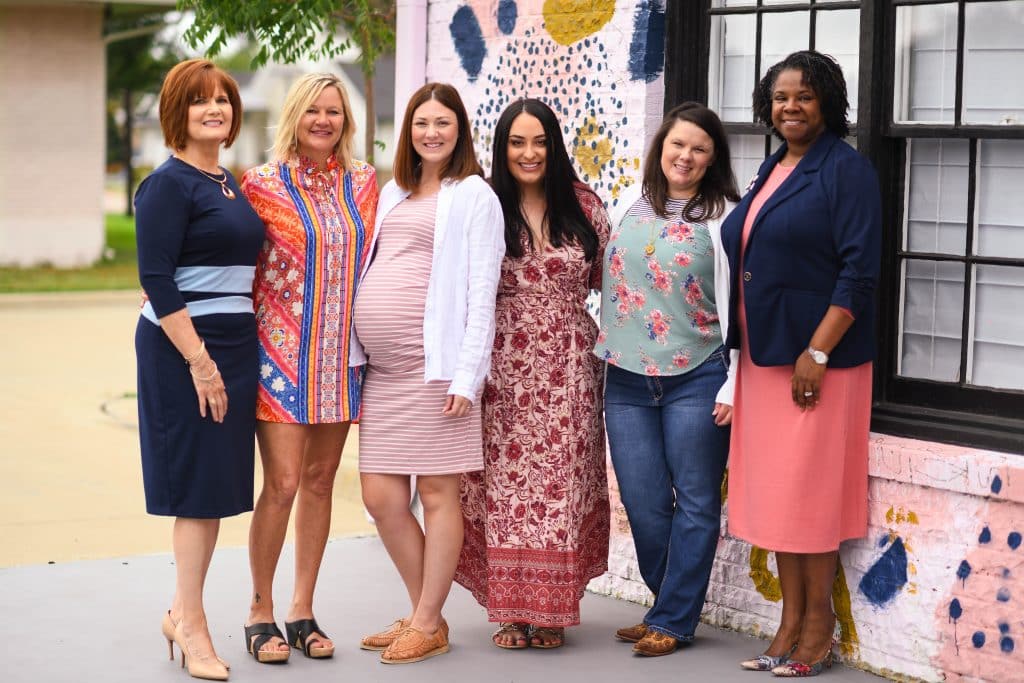 By Annette Brooks | Photos by Michelle Thurgood Photography
---
Award-winning Mindful Health provides a personalized, holistic approach to health and wellness, leveraging the power of the mind-body connection. The practice includes psychiatry, medication management, and individual, couples, and family therapy.
Psychotherapy includes cognitive behavioral therapy (CBT), dialectical behavioral therapy (DBT), acceptance and commitment therapy (ACT), and rational emotive behavior therapy (REBT). Yoga, meditation, creativity, and nutrition classes are also available and often incorporated into their group and individualized treatment plans.
Closing the Gap in Access to Care
Committed to offering accessible, affordable whole-person care, Mindful Health's innovative intensive outpatient programs (IOP) and partial hospitalization programs (PHP) address a growing need in the community.
These structured programs are uniquely designed to promote mindfulness, health, recovery, and healing while creating a feeling of safety for clients in a group setting. Adolescent IOP and PHP programs for students ages 13-18 aim to improve mental health symptoms and teach skills necessary for improved function at home and school. Adult programs cover ages 18 (not enrolled in high school) and up.
IOP and PHP groups sizes are 8-10 participants. Group treatment teams include psychiatrists, nurse practitioners, licensed therapists, registered dieticians, and registered nurses. Adolescent programs include a certified teacher, so students continue to learn while in the program. Mindful Health also builds a bridge between treatment and their school to help smoothly ease students back into the curriculum when the program has finished.
New Trauma IOP and PHP
Mindful Health has created trailblazing IOPs designed explicitly for those who have experienced trauma in their lives.
"Our specialized trauma IOPs help people address unresolved trauma from childhood or recent trauma experienced by victims of abuse, neglect, bullying, or a violent crime, as well as work-related and stress-induced trauma," says the Director of Clinical Services, Audra Johnson, LCSW-S.
"We are committed to serving the needs of our clients and act on the feedback they provide as well as the feedback from our team of healthcare providers. Our new trauma programs reflect this commitment," adds the Director of Employee Engagement and Clinical Support, Sherry Sheffield, Ph.D., LCSW-S.
Adolescent Trauma IOP: Monday,
Tuesday, and Thursday from 9 AM to 2 PM for 2-4 weeks. The program includes processing group, psychoeducation, life skills, and two hours of education.
Adult Trauma IOP: Monday,
Tuesday, and Thursday from 4:30 PM to 8:30 PM. This 12-hour IOP includes intensive group therapy, trauma-informed yoga, a family support session, and medication management by board-certified psychiatrists.
Call Mindful Health for a complete overview of the services provided in the trauma IOP programs.
If you or a loved one could benefit from Mindful Health's services, please call, and visit their website to learn more. Group programs meet in person. Other services are available in person or virtually, providing the ultimate flexibility. Mindful Health is in-network with all major commercial insurance providers.
Mindful Health
Anxiety

Depression, feeling sad

Trauma

Grief, loss

Loneliness

Diet and nutrition

Quitting smoking

Relationship problems

Stress

Substance abuse

Trouble focusing
---
CONTACT
406 North Goliad Street
Rockwall, Texas 75087
(972) 346-1885
www.Mindful.Health
---