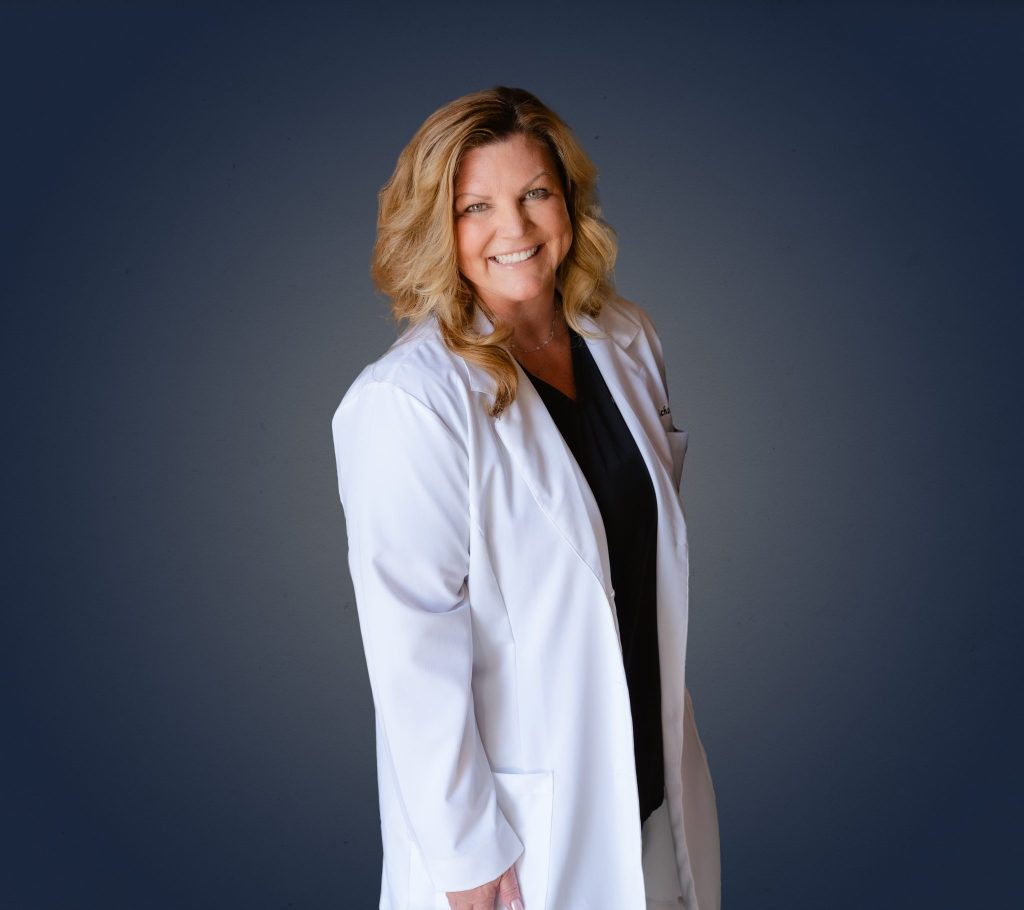 By
Meredith Knight
---
Dr. Amy Schoening can tell you in one word what she loves most about practicing dentistry—relationships. As a family dentist in private practice, she treats generations of families, sometimes caring for kids and their parents and their grandparents. The time she spends chatting with them and sharing their day-to-day lives is what gets her out of bed each morning. In an era when big-box dental clinics are rushing patients through on a dental treadmill, Dr. Schoening offers her patients a dental home that's small by design, where they can slow down and have their questions answered and where dental treatment never proceeds, until the patient understands exactly what to expect and why.
When patients visit this boutique dental practice, they know they'll see Dr. Schoening herself—every time. And the dental assistants and hygienists will know them by name. "Having the skill to truly transform someone's life by giving them a smile they can feel confident about is my passion," she said. "I want to keep my practice small enough that I have time to tune into each individual patient and their needs—whether physical or emotional. I want them to feel like they're the only patient I'll see that day."
Patients First
With over 26 years of experience, Dr. Schoening is still passionate about reeducating herself on the latest techniques and technology. She hand-selected a staff that shares her patient-centric philosophy. Together they place an emphasis on patient education and empowerment. "When a patient understands why they're doing something, they're much more likely to do it," she said.
"I want to thank my wonderfully supportive family and a team of people who've stuck with me and believed in my goals and visions," Dr. Schoening said. "It's been an honor for me to build a boutique practice that reflects my philosophy and my vision for dental care. In the end, I hope the people I've known and touched—both personally and professionally—will remember me as a good person who cared for others, someone they could trust without hesitation."
Dr. Schoening and her husband, Andy, were recently recognized at a ribbon cutting event honoring her long-time support of DHA and renaming it The Schoening Dental Clinic. The clinic is a nationally recognized non-profit with the goal of providing preventive and pain-relieving services to low-income residents as well as educating children about healthy oral hygiene habits. A mom of two, she enjoys reading, yoga, and traveling to Montana to ski in the winter and hike in the summer.
To provide her loyal patients with all the care they need under one roof, Dr. Schoening offers a full menu of preventative, restorative, and cosmetic dentistry including:
Ultrasonic Cleanings

Non-Surgical Gum Care

Complete Full-Mouth Reconstruction

Dentures and Partials

Porcelain Veneers

Complete Smile Makeovers

Invisalign Clear Tooth Aligners

Implant-Supported Partials, Dentures, Crowns, Bridges
---
CONTACT
1757 North Broad Park Circle
Suite 101
Mansfield, Texas 76063
(817) 992-9201
SchoeningDDS.com