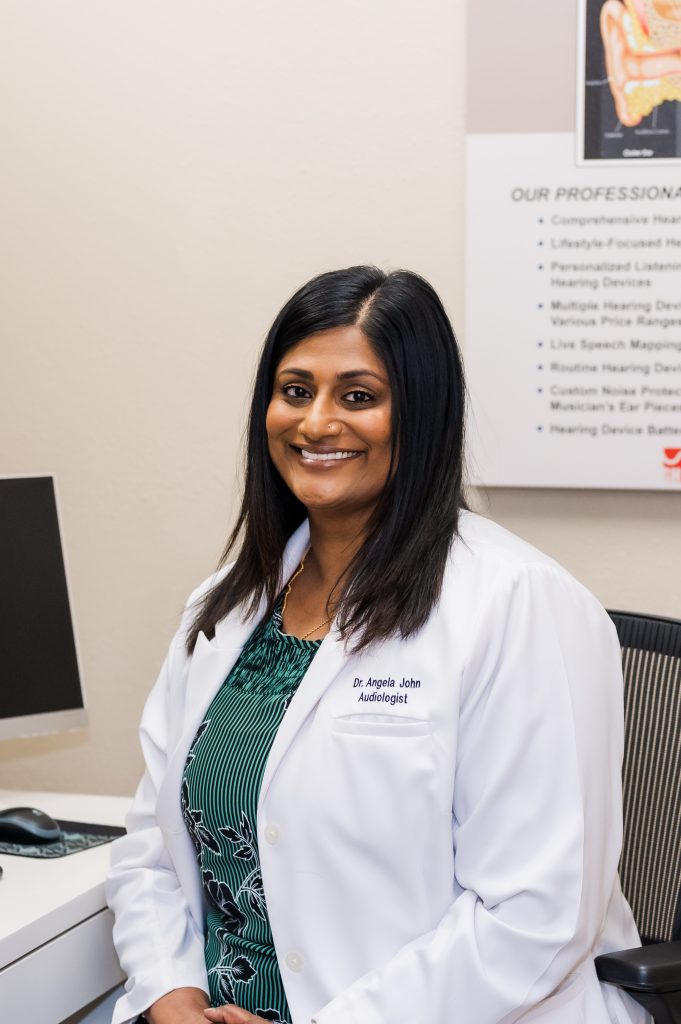 Photo by
The Teal Album
---
Unique hearing abilities require unique solutions. That's why Dr. Angela John at Gomer Hearing Center takes a patient-centered and personalized approach with each patient. She takes time to get to know each person as an individual, helping find and fit the best hearing solutions. "The most beautiful part of my work is making great relationships with patients," she says.
Dr. John lives by the guiding principles of education, ethics, and high standards to help her patients achieve a better quality of life through improved hearing. She uses state-of-the-art technology to perform precise and accurate evaluations. "With our latest hearing technology, we can connect hearing aids to Bluetooth," Dr. John says. "Patients can also use their phone as a remote control to adjust their hearing devices."
Dr. John completed her Bachelor of Science in speech language pathology and audiology from the University of Texas at Dallas and her Doctor of Audiology from Texas Tech University Health Sciences Center. She is a Fellow of the American Academy of Audiology, board certified in audiology, and belongs to the Texas Academy of Audiology.
If you're experiencing trouble with hearing or understanding, let Dr. John and the highly trained team of licensed audiologists at Gomer Hearing Center get you back into the conversation. They have the skills and knowledge to diagnose and treat your condition with expert, compassionate care. Learn more at GomerHearing.com.
---
CONTACT
4011 East Renner Road, Suite 108
Richardson, Texas 75082
(972) 362-6662
915 West Exchange Parkway, Suite 180-A
Allen, Texas 75013
(972) 908-9648