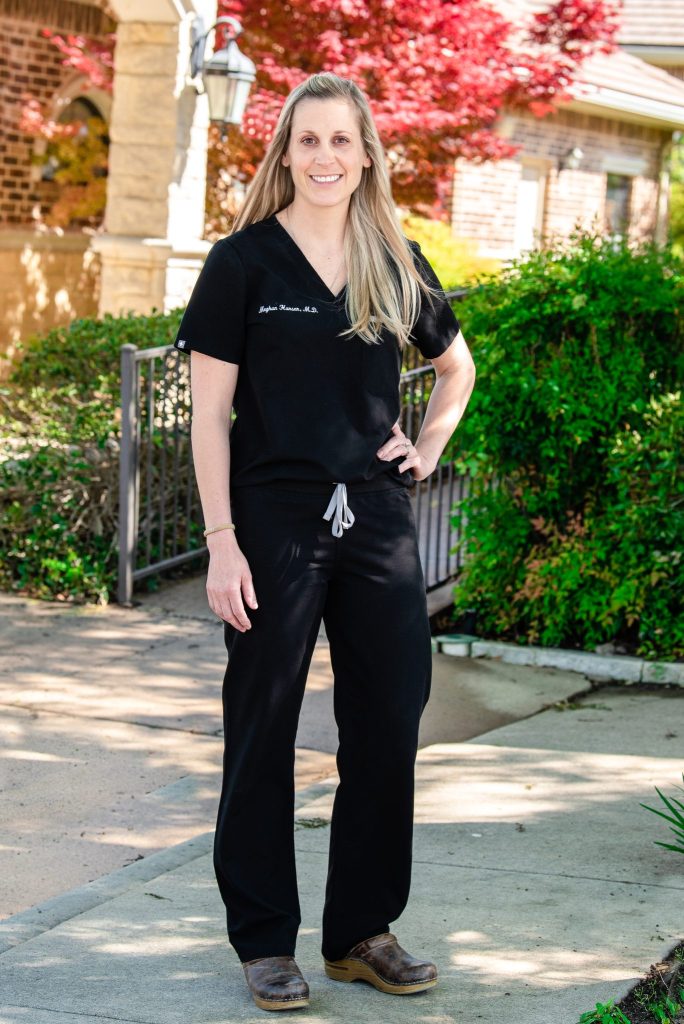 Photo by
Amber Boykin Photography
---
Dr. Meghan Hansen, a board certified and fellowship-trained breast surgeon with Texas Breast Specialists, is committed to providing exceptional surgical care for patients with breast cancer. She wants women to know she looks at her patients as though they were her sister or her mom. "I care deeply about my patients and want the best outcomes for them," Dr. Hansen says. "I put myself in their shoes and always try to make the best decisions for them."
Dr. Hansen earned her medical doctorate from the University of Iowa Carver College of Medicine. She completed an internship and residency in general surgery at the University of Missouri School of Medicine and a fellowship in breast surgical oncology at the University of Texas Southwestern Medical Center.
Although she initially thought she might like to work as an ER physician or a pediatrician, Dr. Hansen says she was quickly drawn to surgery. "After going through all the various disciplines during medical school, I enjoyed surgery the most," she says. "It was an easy decision to go into surgery. You can take someone's medical problem and cure it with one surgery. It is so fulfilling for both myself and the patient."
Dr. Hansen is grateful for her supportive husband. She met him during her second year of residency and says he supported her through all the long hours and challenges of a general surgery residency. "He was always there for me," she says. "Between him and my parents, I always had a great support system."
Dr. Hansen is thrilled that her hard work has paid off, and she's getting to make a difference in the lives of her patients. "The best part of my job is when my patients have a good outcome," she says. "It's amazing to go into a room after surgery and say, 'I have the best news — we got all of the cancer, and you're going to be okay.'"
And even when she doesn't have the news both she and her patient hoped for, Dr. Hansen wants her patients to know she's still there for them and she's going to do everything she can to help them. "It's a lot of hard work and effort, but it's so rewarding to be able to change someone's life with a surgery," she says.
To give the best outcome she can to her patients, Dr. Hansen is continually trying to improve her surgical skills. From becoming hidden scar trained, to doing aesthetic mastectomy closures after mastectomy without reconstruction, to now starting to perform resensation procedures to improve sensation after mastectomy surgery, Dr. Hansen tries to keep up to date with cutting-edge techniques and technology.
Dr. Hansen's commitment to her patients extends beyond her surgical practice. She is active in her community and serves on the National Breast Cancer Foundation's medical advisory council, helping to provide resources and programs to help breast cancer patients navigate each step of their journey.
---
CONTACT
5920 West Parker Road
Suite 100
Plano, Texas 75093
5858 Main Street
Suite 120
Frisco, Texas 75033
(214) 491-5858
TexasBreastSpecialists.com/breast-surgeon/meghan-hansen