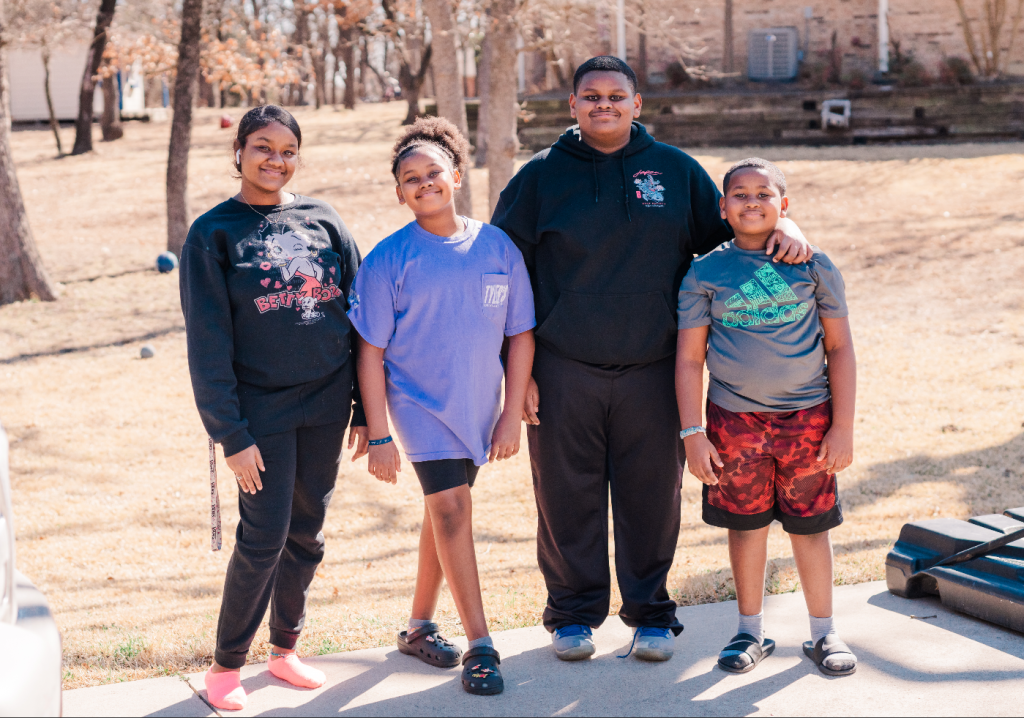 By Meredith Knight
---
Every child deserves a safe, loving home, a place to return at the end of the school day where someone is happy to see them, where they can get help with their homework, play a little B-ball, be taken to football practice or practice their musical instrument, take their bike for a spin, then gather for a nutritious family meal. Sometimes for one reason or another, a family can't provide that consistent, stable home. When they can't — at least in the Keller area — Christ's Haven for Children can stand in the gap.
Whether it's for six months or 16 years, Christ's Haven for Children offers displaced children, teens, and young adults a home with stability, security, and love. Forget your preconceived ideas of a children's home with rows of bunkbeds in an institutional setting. Christ's Haven for Children is a neighborhood of family homes located down a treelined street on a lush 58 acres with room to run and play and grow. Each family-style cottage has "house parents," a married couple caring for 6-8 children. A unique and impactful aspect about Christ's Haven is that they can keep sibling groups together and in each other's lives.
There are also three independent-living homes for young adults, two playgrounds, basketball courts, a soccer field, a gymnasium, a pool, a chapel, and more. As an option outside of traditional foster care, Christ's Haven is a voluntary placement organization. That means families can place their children there, while their parental rights are still intact, when they're unable — for whatever reason — to provide a safe, stable home environment. And children can be part of a nurturing, supportive family, for as long as they need with the hope for reunification.
For 65 years, Christ's Haven for Children has provided normalcy, dignity, and hope to hundreds of children. Over the years, their work has grown to include college and career readiness programs beginning in high school and lasting until individuals turn 24. Young adults learn life skills such as grocery shopping, budgeting, car maintenance, housecleaning, and health and wellness. They're provided with housing, transportation, tuition support, and someone to cheer them on while they gain independence and maturity to begin their adult lives.
Christ's Haven offers counseling to children and their families, a family resource center with food boxes to help families stay together during tough times, and first-night boxes for foster families receiving a child for the first time. And there are free parenting classes to help families get to a place where they can be reunited.
You can help Christ's Haven for Children in many ways. You can volunteer. (Last year, 2,069 volunteers donated 8,056 volunteer hours.) You can donate to the food pantry or resale shop. Because Christ's Haven is a privately funded organization, financial gifts make the biggest impact. Find out more and help provide a child with the normalcy, dignity, and hope they deserve at ChristsHaven.org.