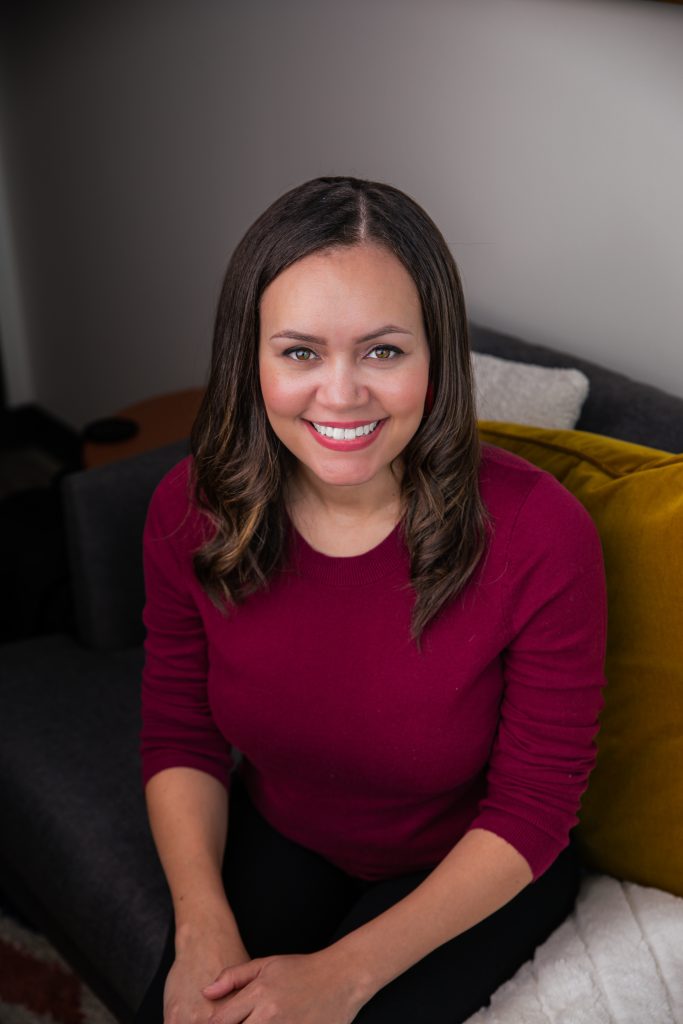 By
Meredith Knight
| Photo by
Candor Pictures
---
Vanna Cassimere took a circuitous route to her career in mental healthcare. Raised in a military family, she spent her childhood in many places around the country and around the world, even graduating from high school in Japan. Drawn toward the medical field, she completed her undergraduate degree in hospital administration. But it wasn't until she found herself in New Orleans after Hurricane Katrina and witnessed the dearth of mental health services in a town that so desperately needed them that she realized her true calling.
Now as a clinical social worker/therapist with Geode Health, Vanna can provide those services to individuals struggling with adjustment disorder, anxiety, bipolar disorder, depression, generalized anxiety disorder, post-traumatic stress, psychosis, and schizophrenia. "I'm passionate about guiding my clients to an improved chapter of their health and wellness," she said. "Because each person I see is unique with their own personality, challenges, and struggles, I develop a unique plan specific to each client's needs. I've had success by promoting self-awareness and empowerment as an inclusive approach to therapy."
Vanna has benefitted from varied experiences throughout her mental-health training. Those include an internship in an equine therapy program and her time at Harris County Psych Center, which she says was intense but formative exposing her to treatment teams, stellar psychologists, and many diagnoses under one roof. Now she offers in-person outpatient talk therapy and telehealth — often a combination of the two — for adolescents and adults at the Geode Health Montrose Boulevard location. Through her partnership with Geode Health, Vanna can offer talk therapy in combination with medication management or other therapies provided by other Geode professionals.
"Talk therapy (also known as psychotherapy) is a personalized way to connect with a patient and help them eliminate or control troubling symptoms so they can function better and can increase well-being and healing," Vanna said. Problems helped by psychotherapy include difficulties in coping with daily life, the impact of trauma, medical illness, loss (such as the death of a loved one), and specific mental disorders, such as depression or anxiety. There are several different types of psychotherapy, and some types may work better with certain problems or issues.
Vanessa now practices out of the Geode Health Montrose office. Geode Health was founded on the principle that mental healthcare should be accessible, affordable, and effective. They provide outpatient mental health services for adults and children partnering with psychiatrists, psychologists, and therapists to deliver effective mental health support quickly, in person or virtually, with providers that utilize the latest in evidence-based care. Their no-wait policy means patients can see a provider within days — not weeks — at locations across DFW, Austin, and Houston. They're in network with over 50 different health plans — and counting — and 70% of their patients show improvements in their clinical outcomes.
When not on the job, Vanna enjoys spending time with her three-month-old and 19-month-old babies and taking cycling classes. "It's important to find time for yourself to unplug and unwind," she said.
---
CONTACT
4119 Montrose Boulevard, Suite 230
Houston, Texas 77006
(832) 583-3475 | GeodeHealth.com