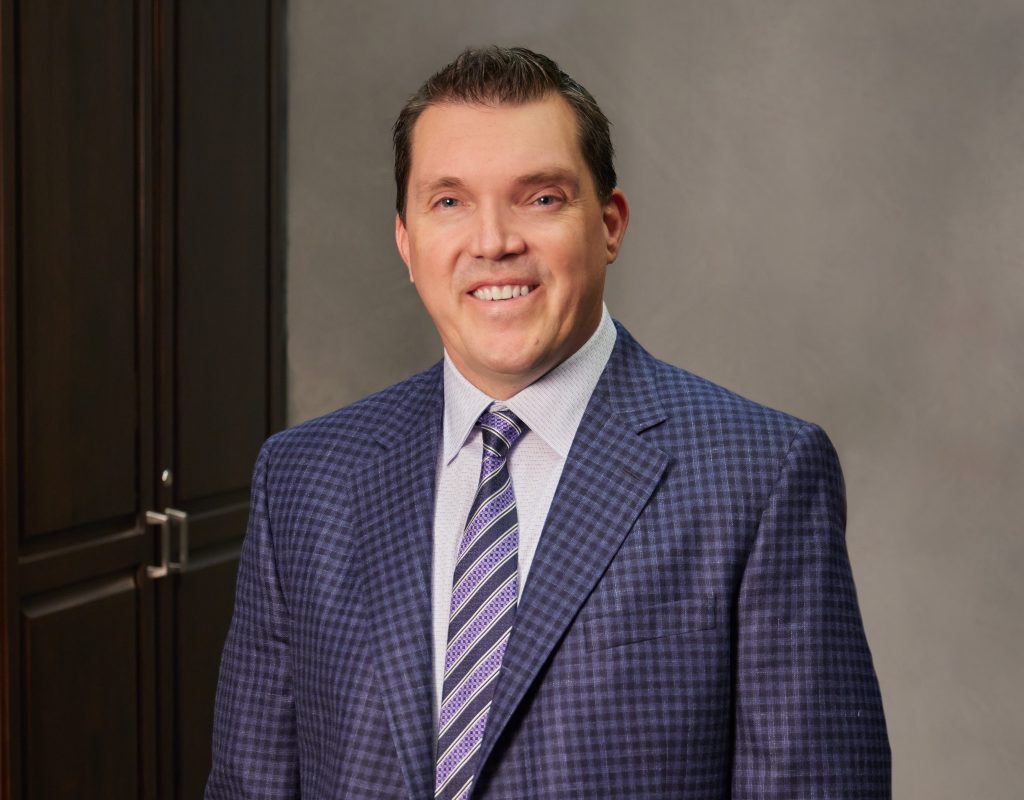 BY MELISSA GAUTIER PHOTO BY SCOTT PEEK PHOTOGRAPHY
Alpha Orthopedics & Sports Medicine is an innovative team of orthopedic surgeons, sports medicine specialists, physician assistants, and staff committed to providing excellence in orthopedic medicine. Dr. Jon C. Thompson heads the sports medicine service line of the practice and specializes in ACL and knee ligament reconstruction, rotator cuff repair, labral repair and shoulder stabilization, platelet-rich plasma (PRP) and stem cell therapies, fracture care, and treatment of ankle, elbow, and wrist conditions.
Outstanding in his fields of specialty and highly qualified, Dr. Thompson is double board-certified in orthopedic surgery and orthopedic sports medicine. A U.S. Army veteran, he graduated with honors from the prestigious Dartmouth College in Hanover, New Hampshire. He earned his medical degree from the Uniformed Services University of the Health Sciences in Bethesda, Maryland. After medical school, Dr. Thompson wanted to make only one move and stay in one location for the rest of his career. He chose McKinney, Texas, and Alpha Orthopedics & Sports Medicine as the best fit for him.
"My interest and passion is the repair and reconstruction of joints, intended to last a lifetime," he says. He welcomes patients of all ages and specializes in orthopedic sports medicine. Out of the many surgeries Dr. Thompson performs, his favorite is ACL reconstruction of the knee. He also enjoys performing shoulder stabilization surgery, such as rotator cuff repairs.
Alpha Orthopedics is one of the few practices in Texas to offer cartilage restoration. Dr. Thompson has a passion for using state-of-the-art techniques to restore cartilage and preserve joints. Cartilage restoration allows patients to return to their normal activity levels and delay the need for joint replacement. While in medical school, Dr. Thompson wrote the first edition of "Netter's Concise Orthopaedic Anatomy," the definitive orthopedic anatomy manual for orthopedic students' and clinicians' reference. He has since authored the second edition and is currently working on a third edition. Often complimented on his bedside manner, Dr. Thompson is compassionate, caring, and dedicated to delivering a full range of orthopedic care from evaluation to rehabilitation. Dr. Thompson is proud to have ranked among D Magazine's "Best Doctors in Dallas," as well as "Best Doctors in Collin County." He has been married for 25 years to his wife Tiffany, and says, "She is the source of my joy and happiness, and is my best friend." They're a happy family of seven, with three girls and two boys.
Alpha Orthopedics & Sports Medicine has three full-service practices, conveniently located in McKinney, Sherman, and Prosper. Included is a walk-in clinic at the McKinney location, easily accessible for immediate treatment of orthopedic and sports-related injuries.
Ligament repair and reconstruction
Cartilage preservation and restoration
Joint pain evaluation and rehabilitation
Pediatric injuries
Fractures
Contact
170 North Preston Road, Suite 40 Prosper, Texas 75078
6850 TPC Drive, Suite 116 McKinney, Texas 75070
204 Medical Drive, Suite 110 Sherman, Texas 75092
(972) 838-1635
AlphaOrtho.net