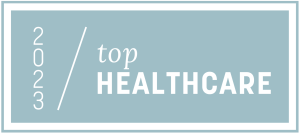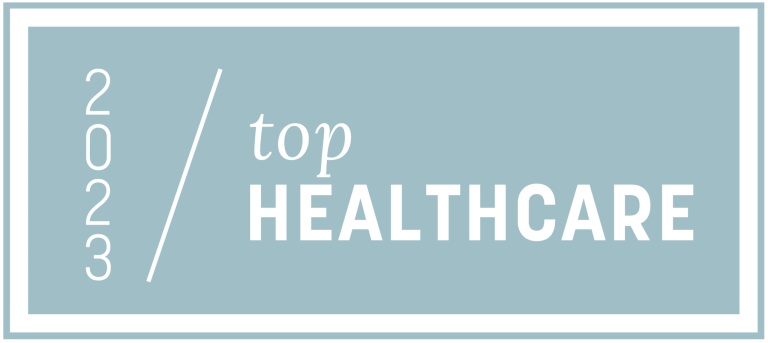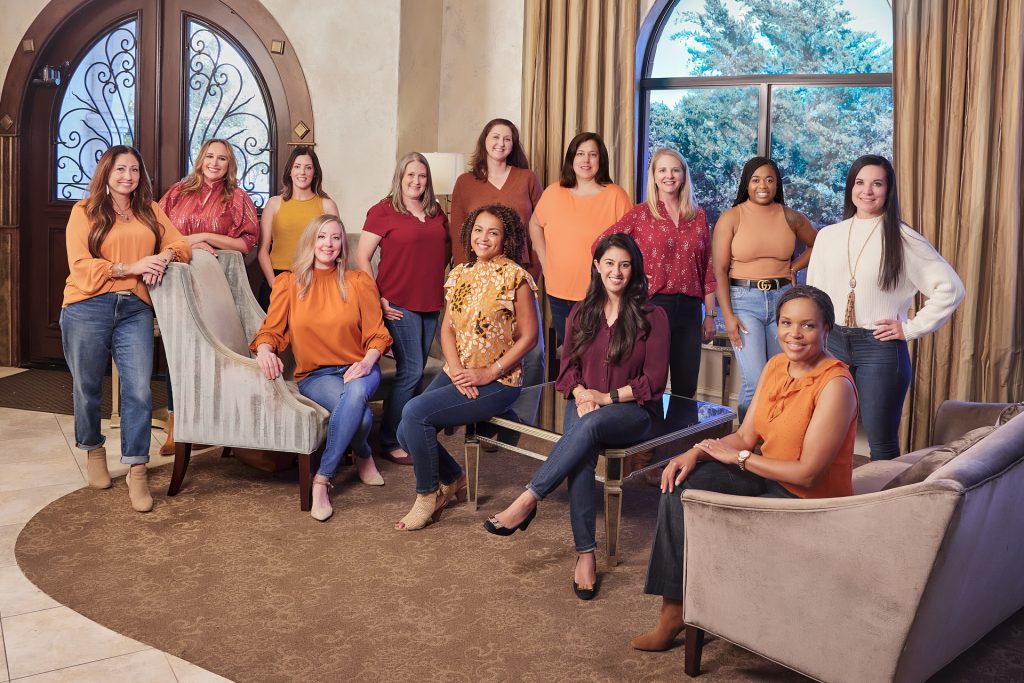 By Meredith KnighT | Photos By Amber Boykin Photography
Patients of Adriatica Women's Health in McKinney and Prosper recently received some bittersweet news. Beloved OB-GYN, Tracey A. Banks, MD, FACOG, will be taking semi-retirement and cutting back on her clinical duties. While they're happy to see Dr. Banks enter this well-earned chapter of life, they will miss her kindness, insight, and patient-first philosophy.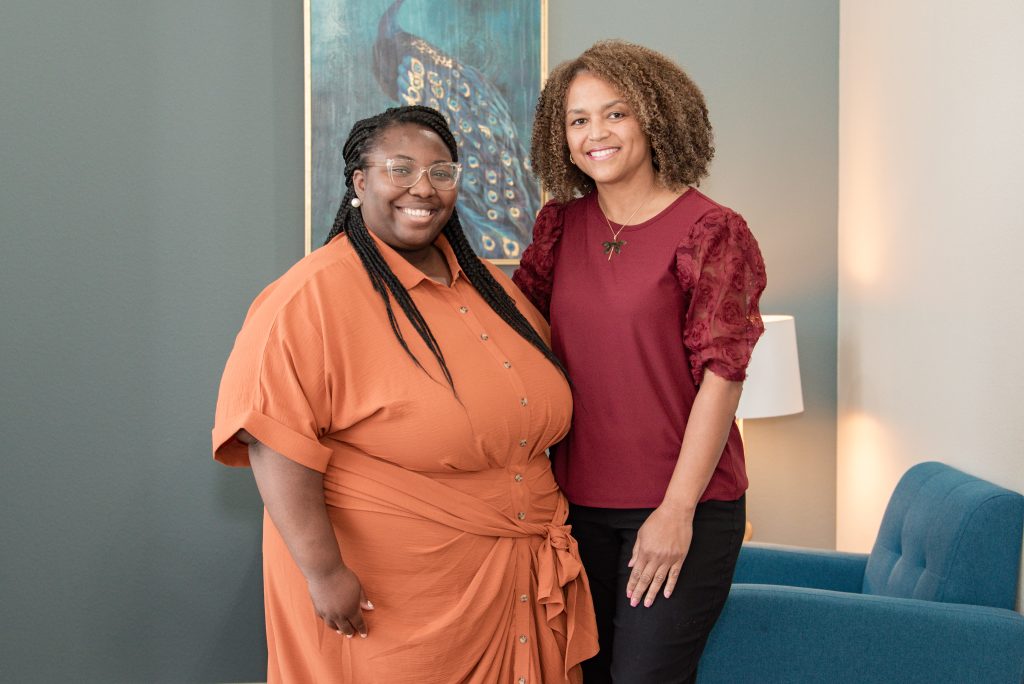 Of course, Dr. Banks wouldn't take this step without assuring her patients will be well cared for. "We're thrilled to welcome Hannah Ashitey, MD, MPH to Adriatica Women's Health," she said. "Dr. Ashitey is a gifted and caring provider and one I'd be happy to have caring for my own family members."
Now with Dr. Ashitey on board, the Adriatica Women's Health team includes six doctors, four midwives, and four nurse practitioners — all female. They are women caring for women. They are wives, mothers, sisters, daughters, and friends, and they understand the unique challenges facing their female patients. They understand the precarious balancing act many of us accept as we juggle careers, children, aging parents, community work, and our personal lives.
They know what's important to their patients because the same things are important to them. Adriatica Women's Health OB-GYN providers operate under the principle that every woman deserves a healthcare provider who'll take the time to really listen to her; who sees her as an individual with opinions and preferences; who'll educate her about her healthcare choices, then partner with her to make the decision that's best for her and the ones she loves.
To make seeing your OB-GYN a little easier, they provide early morning and lunchtime appointments as well as telemedicine. Whether they're consulting with a teen experiencing her first period, an expectant or new mom, or a post-menopausal woman, they take the time to educate and empower their patients to be their best selves during any stage of life.
Adriatica Women's Health OB-GYN offers the latest technology and know-how including advanced robotic surgery for minimally invasive hysterectomies and in-office Mona Lisa Touch laser treatment for the pain and discomfort of vaginal dryness. With the goal of providing all the services their patients need under one roof, they also offer in-house 3-D mammography, diagnosis and treatment of urinary incontinence, and science-based nutritional supplements to keep you at your nutritional best.
To further serve their patients, they have established a YouTube channel where they provide educational videos on many topics important to women. They also maintain a vibrant presence on Facebook, Instagram, and TikTok where they further engage with their patients.
Adriatica Women's Health OB-GYN providers live in the communities they serve and are always looking for ways to pay it forward including donating to the McKinney Education Foundation for every baby they deliver and offering annual scholarships to high school students they've delivered.
Find out more about this dynamic OB-GYN practice where they partner with women for optimum health … through every stage of life.
SIDEBAR:
List Item one

List Item two

List Item three

List Item four and more

List Item another is five

List Item six or so

List Item seven heaven

List Item eight great

List Item nine is fine

List Item eleven is doubled
"Ibus derest officia dolupta velent et quodit, ilit inum ipsam eium et eaquo dolleceperum laborrovidLiqui que parum, et etuscia plit as eos molupta tiatior modis dolorup tatempor magnam, quo ium rernatem sin nobit que vendam et qui tem discia volupid usantur?"