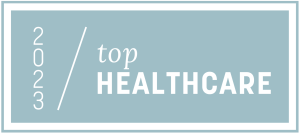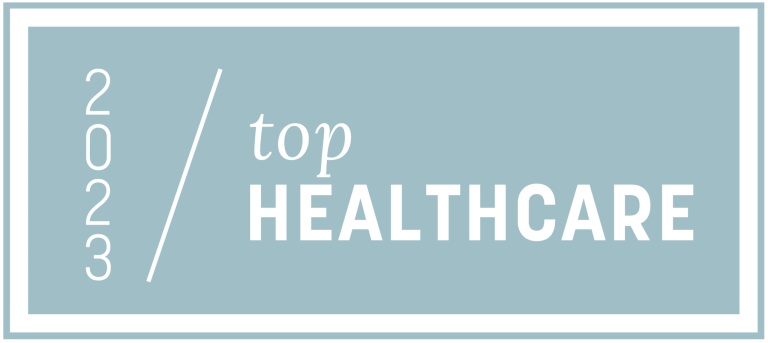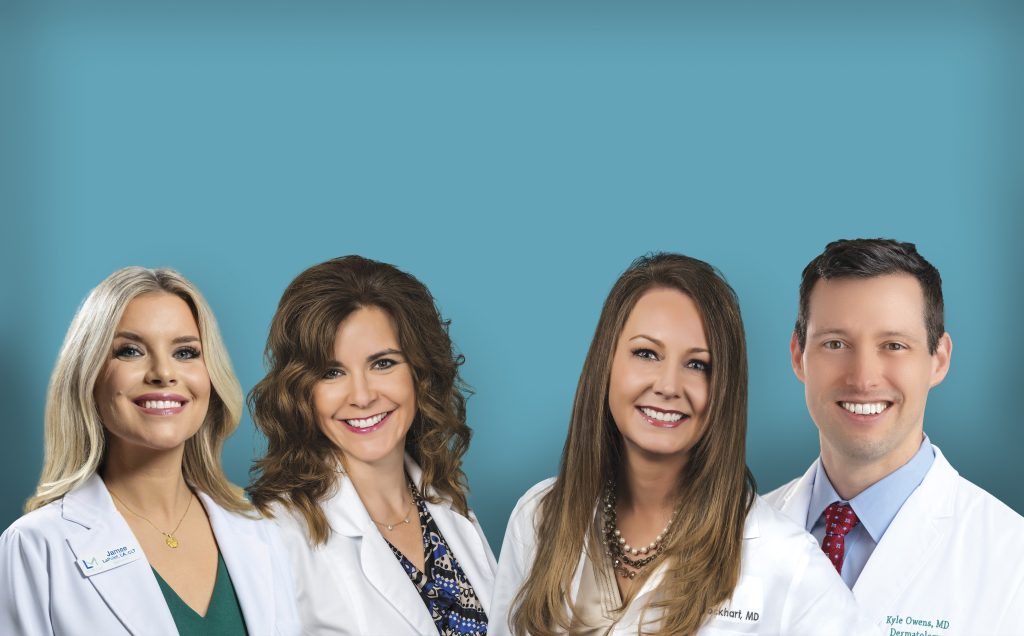 Christie Matter, MD | Susanne Lockhart, MD | Jamee LaPoint, LA, CLT | Kyle Owens, MD
While Lockhart Matter Dermatology & Aesthetic Center has been in Prosper since 2022, Dr. Christie Matter and Dr. Susanne Lockhart have been in practice in North Texas since 2004, bringing more than 40 years of combined experience and their unique brand of personalized, comprehensive medical skincare to the community. Last year, they excitedly added a new physician to their LMD family—Dr. Kyle Owens. Like Drs. Matter and Lockhart, Dr. Owens is a board-certified dermatologist, and together these three esteemed physicians diagnose and treat routine skin conditions ranging from acne, eczema, and rosacea to warts, moles, skin lesions, and rashes. Patients love our compassion, humor and easy-going demeanor.
Dr. Owens was born and raised in Johnson City, Tennessee where he was a competitive swimmer, recruited to swim at Auburn University in Alabama. After his undergraduate work, he went back home on scholarship to med school East Tennessee State University where he met his wife, also a doctor. Together they moved to Louisiana for Dr. Owens to begin his residency at Tulane University. Dr. Owens joined the practice in August of 2022. Dr. Owens brings in-depth experience in complex medical and surgical dermatology to Lockhart Matter Dermatology & Aesthetic Center. Additionally, because of the extensive cosmetic dermatology training he received at Tulane, Dr. Owens is now providing all the injectable and filler services as well as performing blepharoplasties for the aesthetic center.
Dr. Owens stresses that having your aesthetic injectables and fillers performed by a board-certified dermatologist is of utmost importance because of the fundamental training a dermatologist receives in physiology, anatomy, pharmacology, and the specialized training they get regarding skin and surface anatomy, which includes facial muscles, arteries, veins, and nerves. When a patient receives treatment by a provider without intimate knowledge of facial anatomy, there is higher risk of adverse events that might possibly lead to serious permanent damage.
Alongside Dr. Owens is Jamee LaPoint, a licensed aesthetician and senior certified laser technician for over 15 years. She has been with Lockhart Matter Dermatology & Aesthetics for four years. Her passion is helping clients achieve beautiful healthy skin and her talent with the laser and other services produces amazing results. Aesthetic Center services include injectables and fillers, lasers, HydraFacials, Vivace, Tixel, Plasma Pen and more.
Lockhart Matter Dermatology treats patients of all ages from pediatrics to geriatrics, with a genuine love for caring for families. Because they are an independent office, not a corporate office, they extend sincere and personal attention to every patient. A big reason this is possible is due to the tenure of their dedicated staff, most of whom have been working for Doctors Matter and Lockhart for more than a decade.
Daily use of sunscreen and annual skin checks starting in teenage years is recommended because of the effects of the Texas sun. For those with a personal or family history of skin cancer, checks are recommended twice a year.
To feel better about the skin you're in, visit LockhartMatterDermatology.com, offering both same day and next day appointments.
"Our patients are real people, not numbers. Instead of rushing them through appointments, we enjoy making a meaningful connection with them and spend time talking with them about their diagnosis and treatment options"