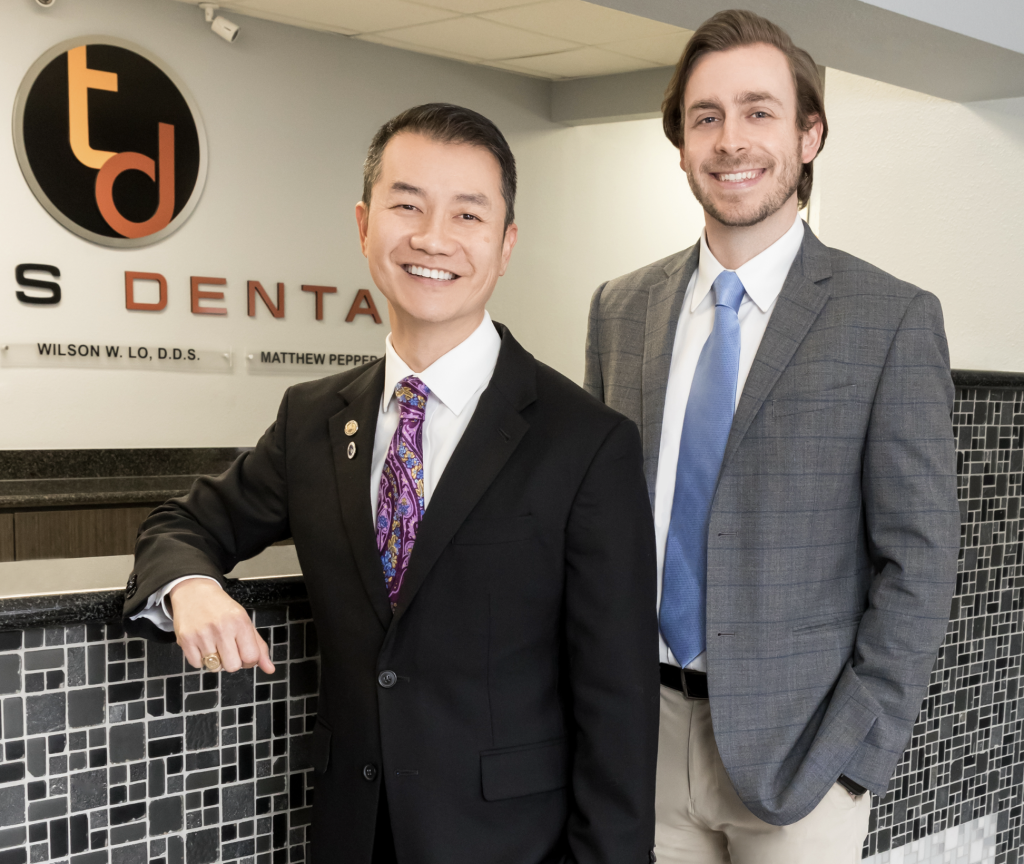 Photo by
Lee Ann Baker/LABphotography
---
At Texas Dental, patients receive top-ranked, full-service family dentistry that ensures healthier, more attractive smiles at every age. Drs. Wilson Lo and Matt Pepper ensure that your visit includes an excellent experience and superior dental work, no matter what service you need.
For over 20 years, Texas Dental has been providing comprehensive and sedation dentistry to their valued patients with a focus on high-quality, conservative dental practices. Dr. Lo is a Fellow of the Academy of General Dentistry (AGD), proving his commitment to lifelong learning. Dr. Lo also completed a post-doctoral residency after graduating from dental school.
Dr. Lo is consistently recognized among the best dentists in the Dallas area by online patient reviews, including Angi, Yelp, Google+, and more. As well, he has consecutively been named by his peers among the Best Dentists in D Magazine and as a Super Dentist by Texas Monthly.
The Texas Dental team has access to the latest dental technology, which enables them to provide patients with optimal comfort and treatment results.
Every patient receives exceptional service in a comfortable environment from a large team of friendly dentists, hygienists, and specialists who provide accessible availability six days per week. Convenience is a built-in perk! The comprehensive array of preventative care, routine care, and dental restoration procedures allows patients to receive all their dental services in one location close to home with minimal referrals necessary.
While other offices may have to refer patients to different providers, Texas Dental provides all services in-house. They work collaboratively with their team of specialists to ensure the quality and continuity of care is fluid and far-reaching.
"We do it all," said Dr. Lo. "At any given time, on any day we're open, we have four to five hygienists available, so we can take care of your entire family in one visit rather than scheduling one after another. We have two or three doctors present each day in addition to specialists covering a variety of dental needs. Our staff includes an orthodontist, an endodontist, a periodontist, a doctor who extracts wisdom teeth, and even a certified medical anesthesiologist to administer sedation."
No dental insurance? No problem. Texas Dental offers in-house membership plans. They understand some patients may not have dental insurance and don't want that to stop anyone from getting the oral healthcare they need. This simple, comprehensive, and affordable membership covers your preventive care and gives you discounts off other treatments with no waiting period or pre-approvals, no deductibles, no copays, and no annual maximums.
Texas Dental sets a high bar for its patients with exceptional dentistry, patient satisfaction, ease of scheduling, efficiency, and technology. Drs. Lo and Pepper strive for consistency, extraordinary care, and patient-focused service during every visit. They want every patient who walks through their doors to leave with trust and a healthy smile.
---
CONTACT
5132 Village Creek Drive
Plano, Texas 75093
(972) 381-1888
TexasDentalPA.com