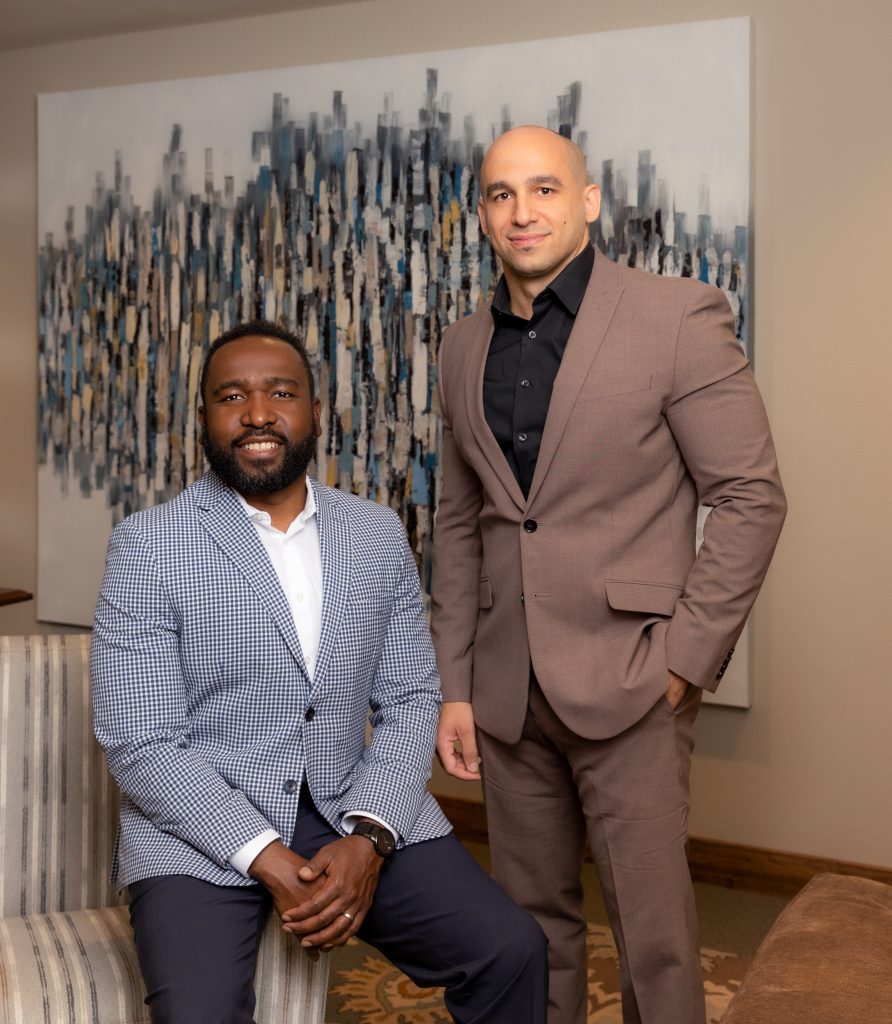 By
Meredith Knight
|
Photo by
Kenny Richard Photography
---
We all started the new year with ambitious intentions, didn't we? We were going to eat better, exercise more, and stress less. Now, it's March and for many of us, those goals and ambitions have wavered and it's time to rethink our resolution. No worries! Drs. Folahan Ayoola and Tarik Al-Kalla and the staff at Weight Loss Specialists of North Texas offer no blame, no shame, just compassionate care that gets results.
They've helped thousands of men and women over the years lose weight and keep it off, restoring their health, reviving their relationships, expanding their opportunities, and advancing their quality of life. If you've been made to feel ashamed or lazy or "less than" because of excess weight, the most important message they have for you is you're not alone.
The internet is filled with reviews from patients relating struggles with obesity-related conditions such as diabetes, high blood pressure, GERD, and sleep apnea and the pharmaceuticals required to keep them at bay. After surgery and weight loss with the help of Weight Loss Specialists of North Texas, many report they no longer needed medication because they no longer suffered with those conditions.
Many were living with joint pain caused by excess weight and were physically limited by their size. Obesity affected every aspect of their lives. They'd tried diet and exercise and felt like nothing worked. Then, they partnered with Weight Loss Specialists of North Texas where they found a comprehensive approach to weight loss that made all the difference.
It's more than life-changing bariatric surgery. It's their 360-degree approach to weight loss, including nutrition education, Live Free vitamins to supplement their diet, and Rebirth Medical Aesthetics, which offers minimally invasive aesthetic procedures and skin resurfacing to help tighten lose skin after weight loss. There's even a monthly support group where patients can share their struggles and celebrate their successes. Patient education begins before surgery, but it doesn't stop after. The team continues to partner with each patient as they begin their new, healthier life.
Together with Dr. Al-Kalla, Dr. Ayoola offers weight-loss medication and counseling as well as an array of weight-loss procedures including duodenal switch, gastric bypass, sleeve gastrectomy, and revisional
bariatric surgery.
"Obesity is a medical condition, and there are basically three ways to deal with any medical condition — lifestyle changes, medication, or procedures," Dr. Ayoola said. "If your BMI is under 27, we recommend you make lifestyle changes to obtain and maintain a healthy weight. If it's over 27, it's time to start looking at medication. But if it's over 30, it's time to consider a surgical procedure. In the end, we see the best,
long-lasting results with a combination of surgery, medication, and lifestyle changes. You've got this. And we've got you."
With offices in Denton, Flower Mound, and Frisco.
---
CONTACT
3321 Colorado Boulevard
Denton, Texas 76210
(940) 382-9429
WeightLossSurgeon.com