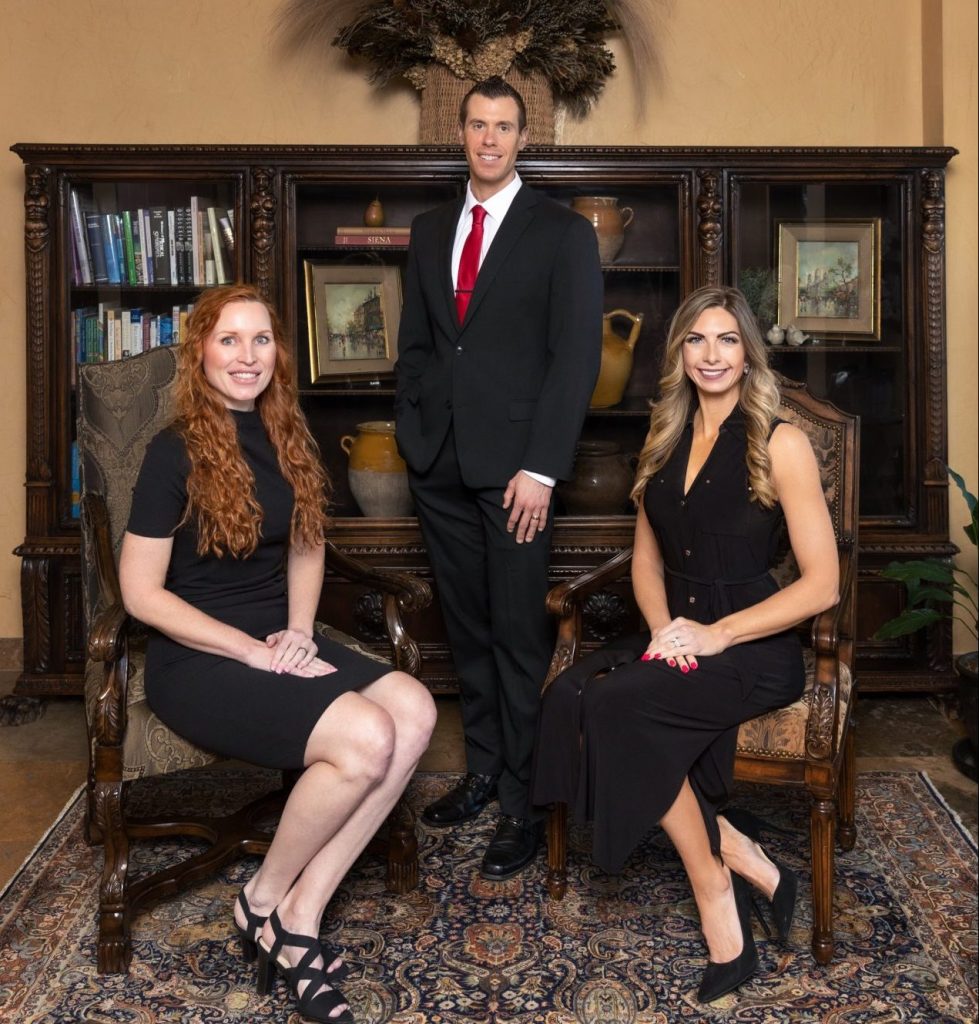 By
Meredith Knight
| Photos by
Kenny Richard Photography
---
You don't leave your financial future to chance. No, you enlist the help of financial advisors to lay the groundwork for your senior years, years that can be even better than the ones that came before. Dr. Carl DuCharme has a question for you, "What good is that future if you spend it in poor health?" He and his team at Destination Health would like to be your health advisors because your wellness future is too important to leave up to chance.
Together with Certified Family Nurse Practitioners Rachel Jensen and Katie Lemke, Dr. DuCharme would like to help you develop a dynamic "health portfolio". It's not about sickness care. It's about wellness. Operating on a membership basis, they begin by truly getting to know you. They personally review your medical history, define your current state of health, establish your health goals, perform thorough physical examinations, and organize an in-depth analysis of diagnostic tests and labs including genetic markers with the goal of optimum health for you—for life. "We don't just want you to have a long lifespan but a long health span," he said.
Your wellness is too important to leave to chance. That's why Destination Health is designed to offer you personalized medicine with the exclusive attention you deserve. Established by Dr. Robin A. Hall, the practice is a healthcare community where each patient has the benefit of three brains collaborating on their wellness. "Dr. Hall created a winning recipe here," Dr. DuCharme said. "We're adding to it day by day and honoring the legacy she created."
As a longevity and aging expert, Dr. DuCharme encourages patients to think about their last decade. "What would you like your last decade to look like," he said. "Do you want sickness, debilitation, hospitals, and nursing homes? No, you want days spent on the golf course, nights dining out, quality time with grown kids and grandkids, and all the things you love to do. Getting there can take some reverse engineering."
The Destination Health team begins with testing to establish your current level of health, assessing for the current plaque burden in your arteries, cellular inflammation, lipids, genetic risks, key vitamin and nutrient levels, hormonal status, organ function, muscle mass level, muscle distribution throughout your body, and visceral (organ) fat level. "Once we know where your current health is, we can optimize it and shift our focus to preventing the top causes of death after age 65, heart disease, cancer, stroke, and death from a fall."
"We're also certified providers in the evidence-based Bale-Doneen method," Dr. DuCharme said. "This is an advanced, individualized risk-assessment and treatment plan that significantly decreases risk of heart disease, stroke, and absolutely saves lives."
"We can reduce the risk of cancer by partnering with our patients to adopt healthy lifestyle habits," Dr. DuCharme said. "We spend a lot of time educating patients on proper nutrition, exercise, sleep, and stress reduction. Additionally, we offer two separate advanced screening techniques not widely available. Advanced blood cancer screening allows us to detect active cancer in more than 50 different areas of your body, before you develop symptoms. Whole-body MRI can detect asymptomatic aneurysms, cancers, and identify other health concerns. This new technology enables us to find tumors as small as 1.0 cm before they spread and cause metastatic cancer. Early identification usually yields less invasive treatment plans and improves long-term outcomes."
Next, the team looks at the risk of a fall. "It surprises many people to learn that falls are a top cause of death in older people," Dr. DuCharme said. "A recent study revealed how important balance is determining that, after age 60, if you can't stand on one foot for at least 10 seconds, your risk of dying from everything nearly doubles. Additionally, other studies have revealed that, one out of three people who suffer a hip fracture after age 65 will die within a year. Falls cause significant debility, immobility, accelerate aging in other organ systems, and increase risk of chronic diseases. We want to partner with you to lessen your risk of falling."
Dr. DuCharme educates patients about the importance of their musculoskeletal system, which he says is one of our most vital body systems. "In order to retain vitality and function with aging we need to maintain appropriate levels of muscle mass, strength, cardiorespiratory fitness, and balance," he said. "Exercise and exercising in the proper manner can and will prevent falls. An additional benefit is that exercising reduces the risk of other top causes of death by a whopping 80%! The bottom line is that musculoskeletal health matters. Muscle mass should be viewed as our retirement account. We need an adequate amount in order to maintain health and quality of life with aging."
Carl DuCharme, DO
Carl DuCharme is a board-certified internal medicine physician, with certifications in age-management medicine and peptide therapies. He enjoys an active lifestyle centered around healthy eating habits and exercise. For 15 years, he competed as an amateur, natural (drug-free) bodybuilder and still trains in the gym most days. He spends his downtime with his wife and their three dogs.
Rachel Jensen, FNP-C
Rachel is a board-certified Family Nurse Practitioner with more than ten years of experience in the nursing field. She has been with Destination Health for five years and has a passion for hormone replacement therapy. She spends her free time with her husband and four children, attending her children's sporting events, and staying active outdoors.
Katie Lemke, FNP-C
Katie is a board-certified Family Nurse Practitioner who has worked in the medical field for more than 18 years. With a background in hormone replacement therapy, medically supervised weight loss, pain management, and internal medicine, she's passionate about helping men and women feel their best. In her spare time, Katie enjoys working out, reading, taking in live music, and spending time with her family and special fur baby.
Find out more at DestinationHealth.com.
---
CONTACT
900 East Southlake Boulevard
Suite 200
Southlake, Texas 76092
(817) 310-6050
DestinationHealth.com