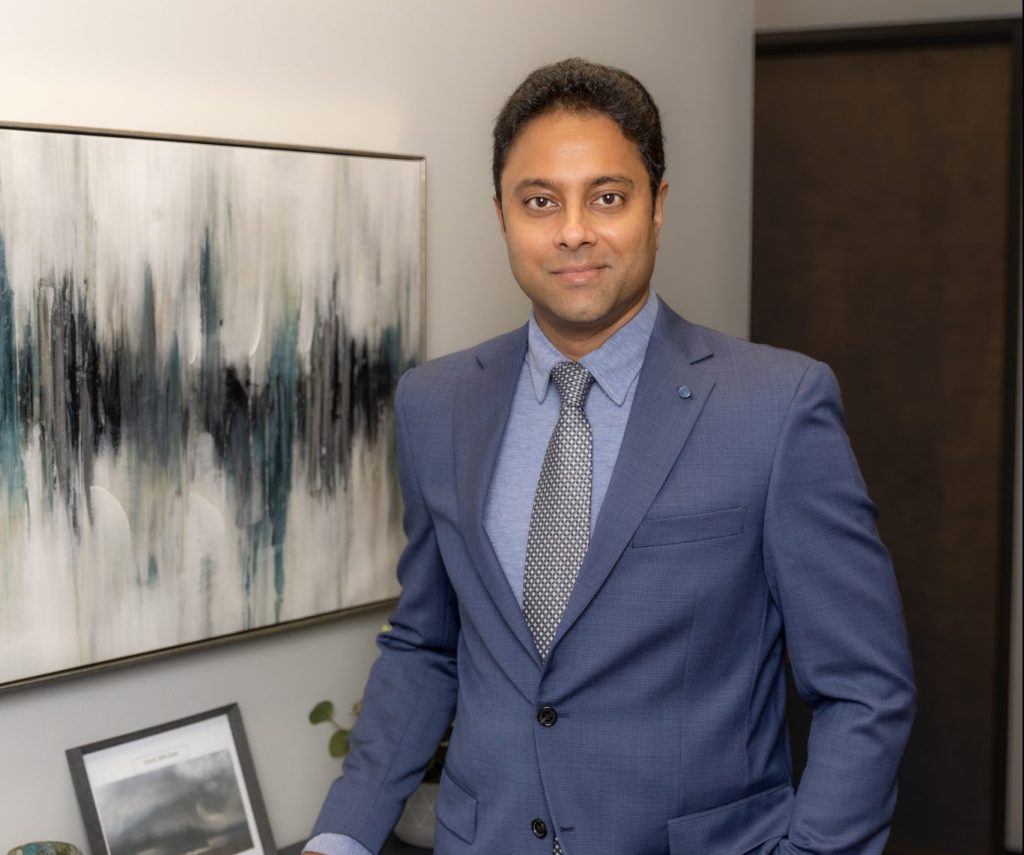 By Annette Brooks
| Photo by
Kenny Richard Photography
---
Award-winning Connections Wellness Group offers life-enhancing, personalized, cost-effective mental health solutions to residents throughout North Texas. Whether you or a loved one is struggling with depression, anxiety, substance abuse, an eating disorder, self-harm, grief, loss, trauma, or another issue, their goal is to help "connect you back to what matters most."
Providing comprehensive services and an innovative, integrated treatment model, the dynamic team of mental health professionals in the Frisco location includes licensed therapists and counselors, a registered dietician, teacher, registered nurse, and two board certified psychiatrists, including Dr. Sri Uppalapati, who specializes in general adult psychiatry and sleep medicine.
Meet Sri Uppalapati, MD
Dr. Uppalapati's father inspired him to "enjoy learning" and seize higher education opportunities. This wisdom, along with his interest in biology and chemistry and helping others, led Dr. Uppalapati to choose a career in medicine. During medical school rotations, he discovered his passion for psychiatry and considers it the "ultimate privilege to learn about the complexities of the human body, mind, and soul and be a part of a patient's life story."
After earning his medical degree from the Mahatma Gandhi Mission's Medical College in India, Dr. Uppalapati completed a master's in clinical psychology from Washburn University in Topeka, Kansas, and a general adult psychiatry residency at the University of Kansas Medical Center, Kansas City. Understanding the connection between mental health and getting good, consistent, restorative sleep, he completed a Sleep Medicine Fellowship at Henry Ford Hospital in Detroit.
"Humans are unique and complex with different responses. So, by nature, psychiatry is a blend of science and art," Dr. Uppalapati explains. "Taking a multi-dimensional approach using a Biopsychosocial model versus strictly adhering to a categorical model, I look at each patient as a whole when developing their individualized treatment plan."
Dr. Uppalapati also delves into his patients' quality of sleep. "Sleep isn't just a dormant slumber state. Your brain is active while you're asleep and plays a role in psychiatric conditions. Often, once patients get quality sleep, their medications can be reduced, and they experience improvement in conditions such as depression, anxiety, and bipolar disorder."
Communication, Collaboration, Teamwork
Dr. Uppalapati praises Connections Wellness Group's full-service, team-based approach to patient care and commends the leadership for its vision and support. "We're a well-integrated, collaborative team that shares ideas and learns from one another. Patients benefit from this continuity of care and the multiple services offered in one location."
Start on Your Journey to Wellness and Recovery
Call today and schedule a complimentary screening. Connections Wellness Group is in-network with all major insurance companies and Tricare. The practice has locations run by licensed health professionals in Frisco, Arlington, Denton, Flower Mound, Keller, Mansfield, McKinney, Plano, Prosper, Rockwall, Southlake, and Willow Park. Visit ConnectionsWellnessGroup.com for more information.
Therapy and counseling

Psychiatry

Medication management

IOP (Intensive Outpatient Program)

PHP (Partial Hospitalization Program)

Telehealth mental health services
---
CONTACT
255 West Lebanon
Suites 120 and 124
Frisco, Texas 75036
(469) 430-1930
ConnectionsWellnessGroup.com/frisco