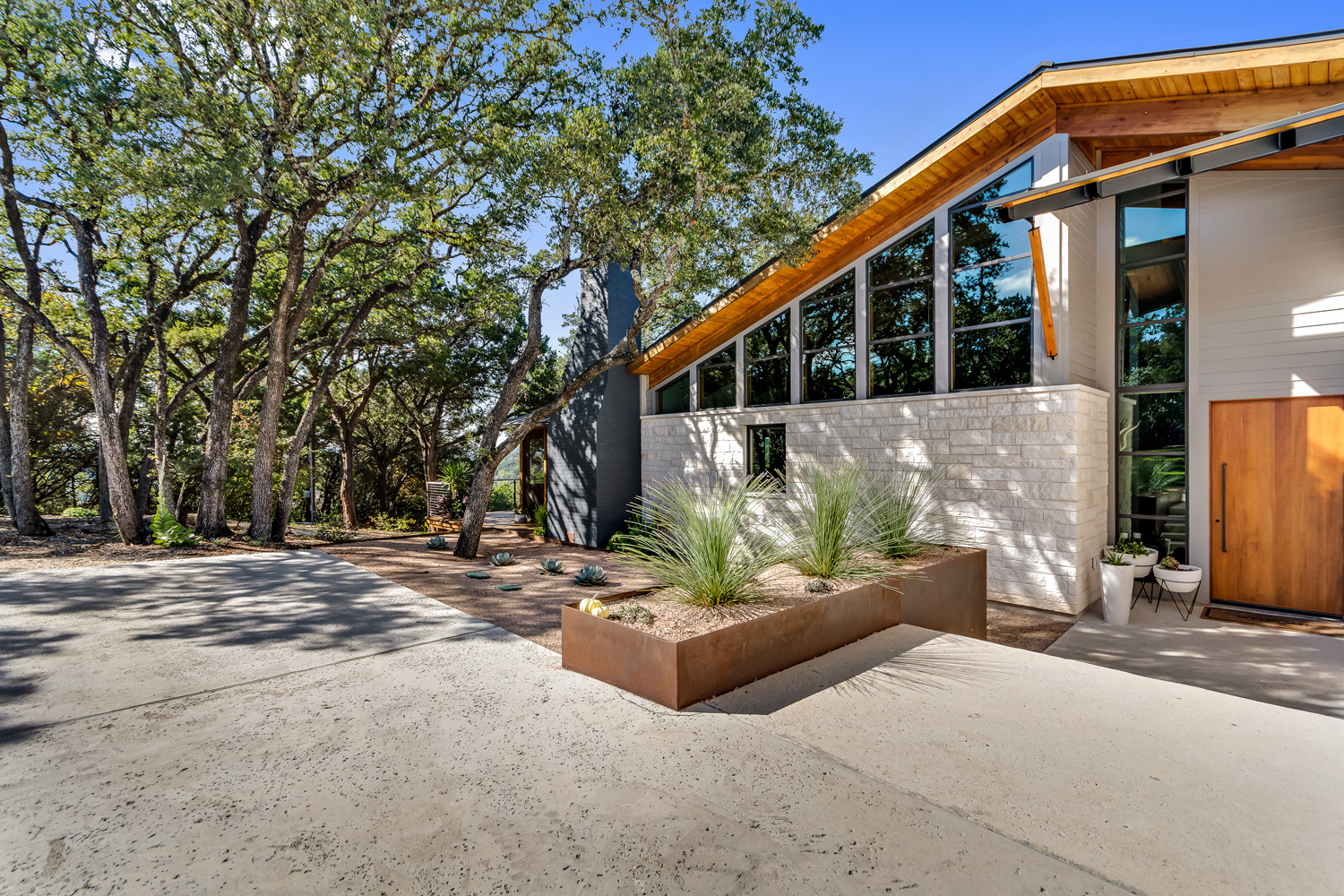 Now a dad himself, an architect's son rebuilds his father's home for his own family
When local architect Robert Floyd's cedar plank home burned down to the slab more than ten years ago, he drew up plans to rebuild it, but passed away before any progress could be made. He left the property to his son, Jason, who decided to partner with Dave Fazio—Robert's friend of more than 30 years—and create a new place to live that honored the original home.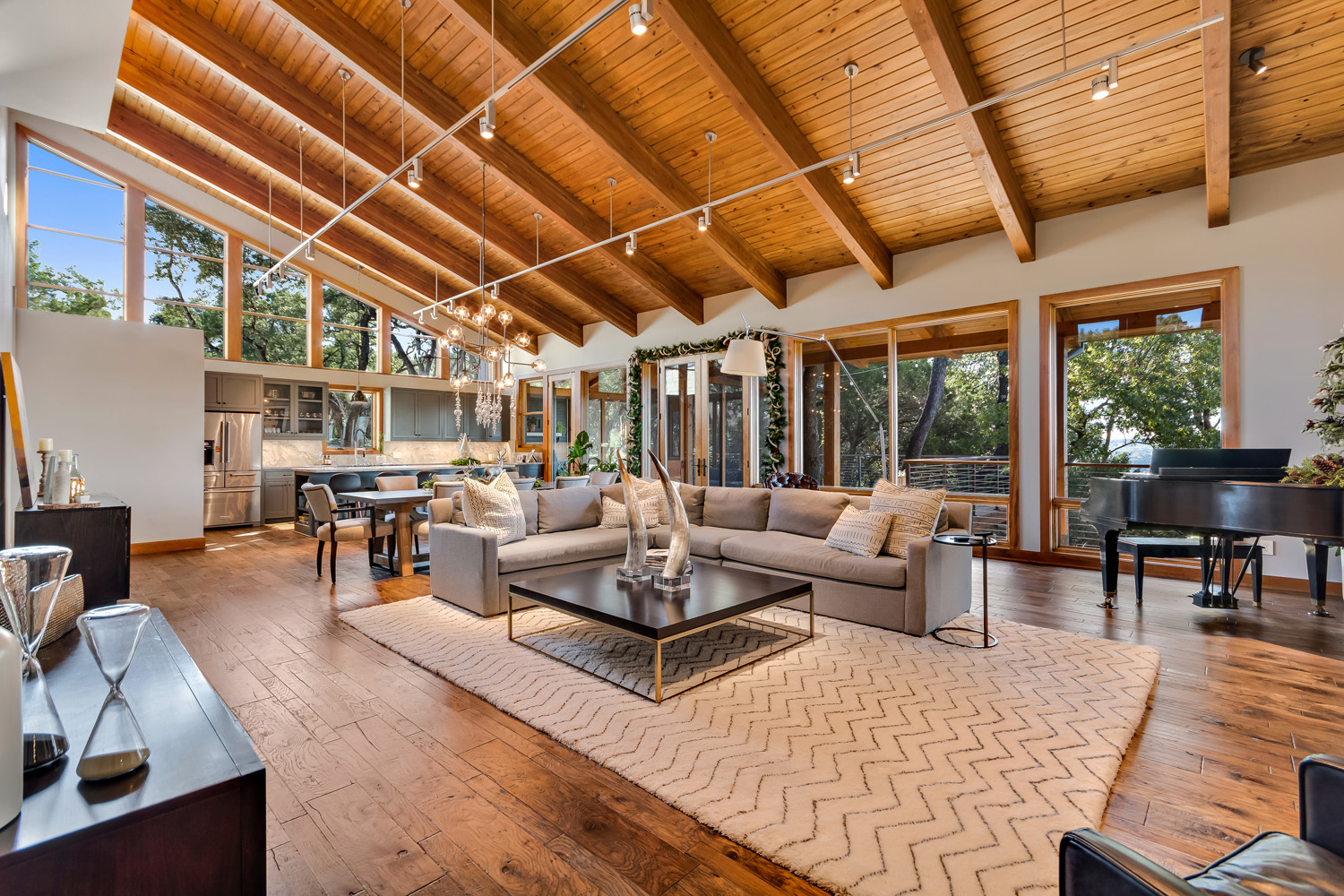 "This land holds a lot of beautiful, tragic, and complicated memories," says Ashley, Jason's wife.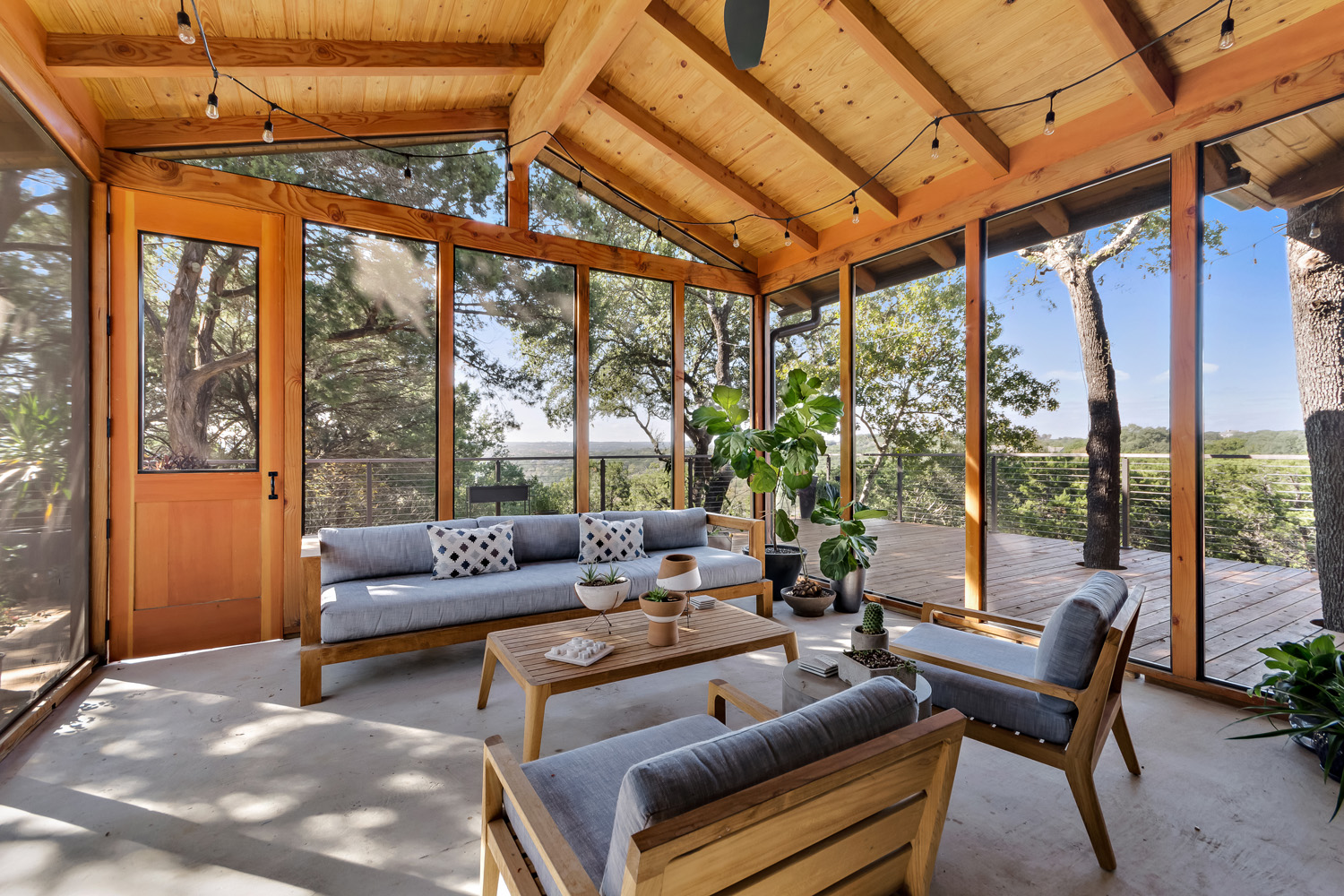 "The imprint was already there. We tried to channel Robert and honor his legacy to design a home that he would have designed—or at least approved of. It was a family affair, Jason's past and present, and his father's past and present," Fazio says. The house was built to fit naturally into its wooded surroundings. "The screened-in porch is our favorite area of the house," Ashley says. "The wrap-around balcony has the best view, and it connects the inside and the outside."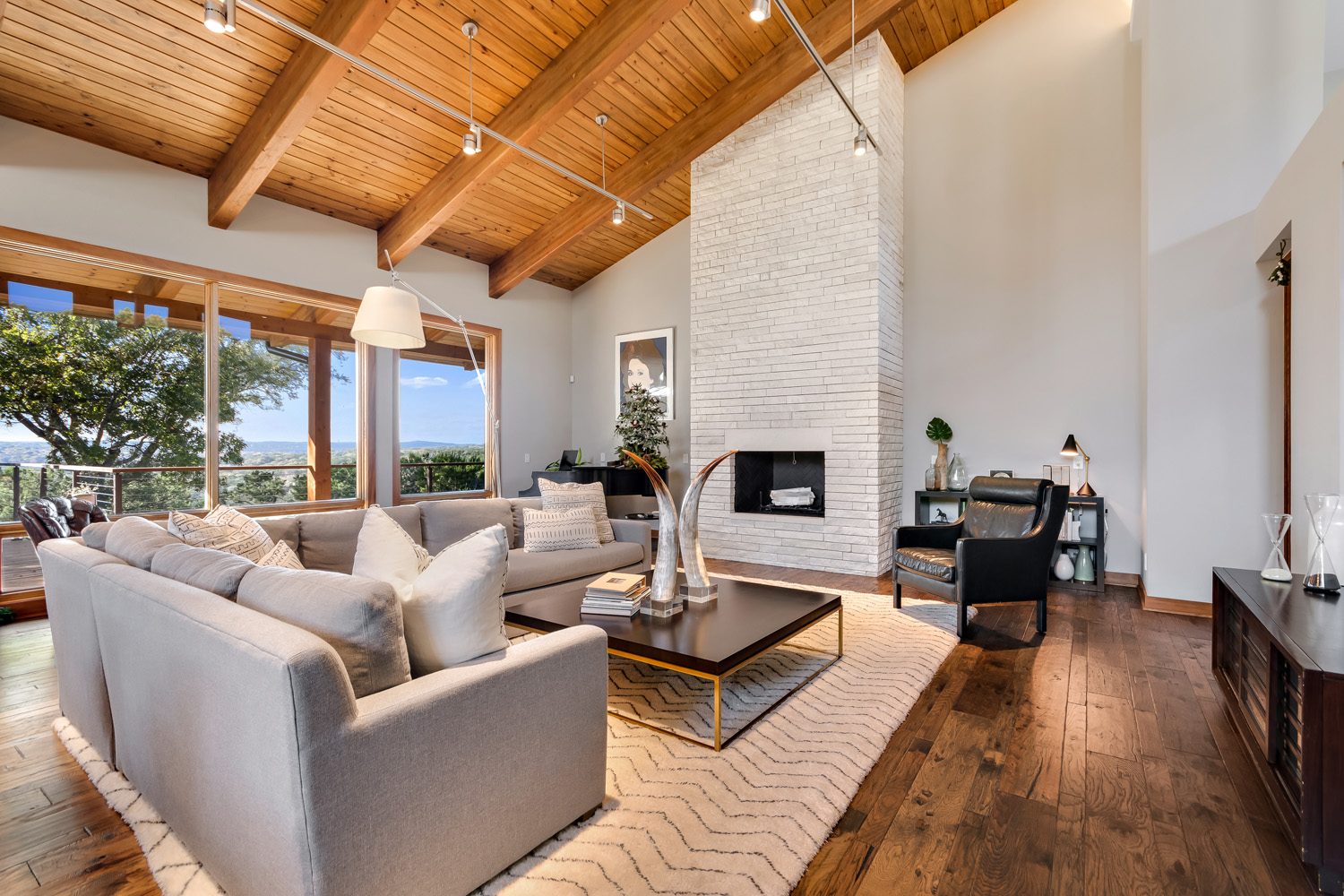 "We wanted a comfortable, inviting, warm look with modern lines that fit into the surroundings, since we're in the woods," says Jason's wife Ashley. "We have two young kids, so we wanted it to be beautiful but not scary if they brought juice into the living room."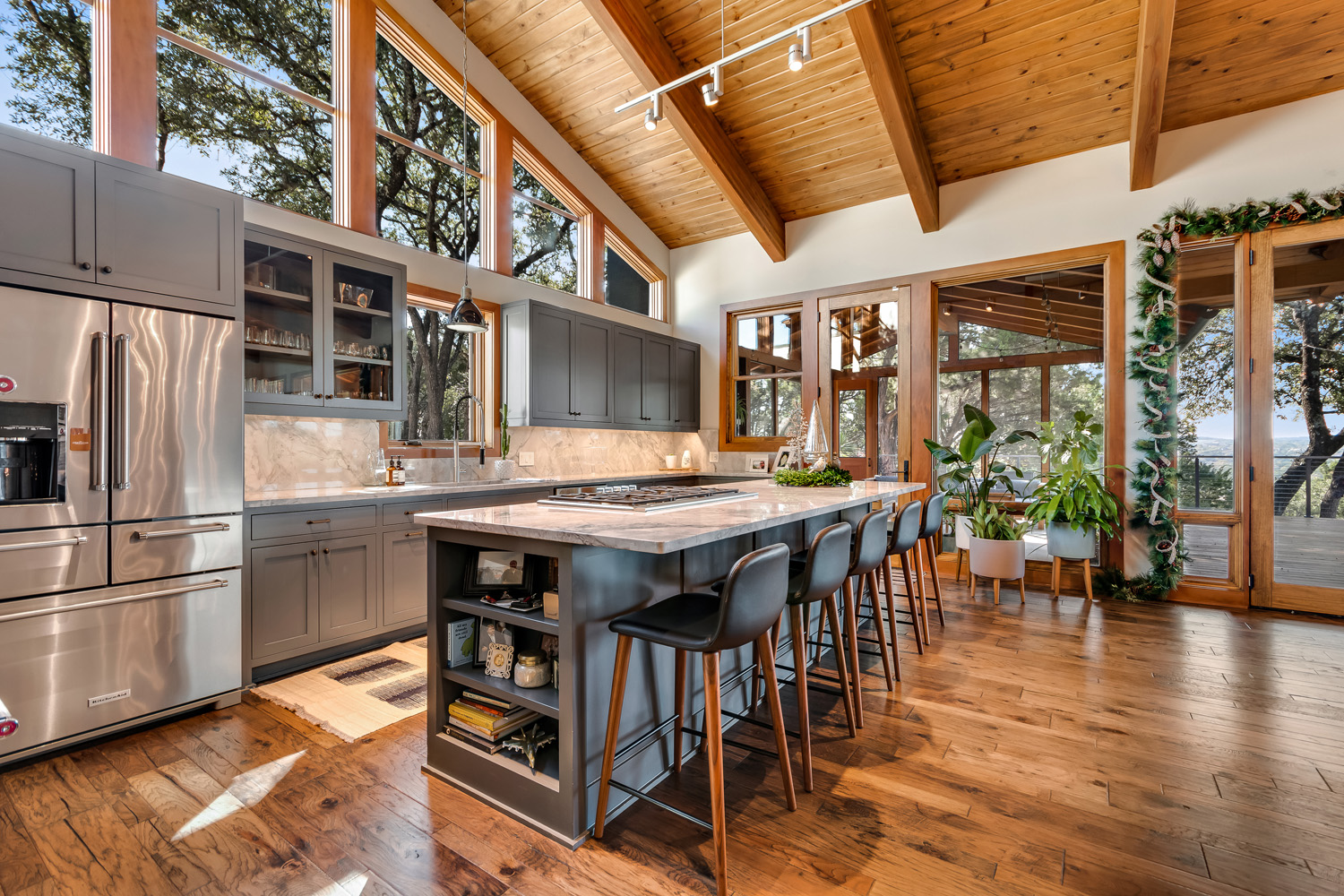 "They considered everything," Jason says, "including the angles of the sun and not having to use a ton of electricity to cool down the house. The place is two-and-a-half times larger than our old house, but has the same electric bill."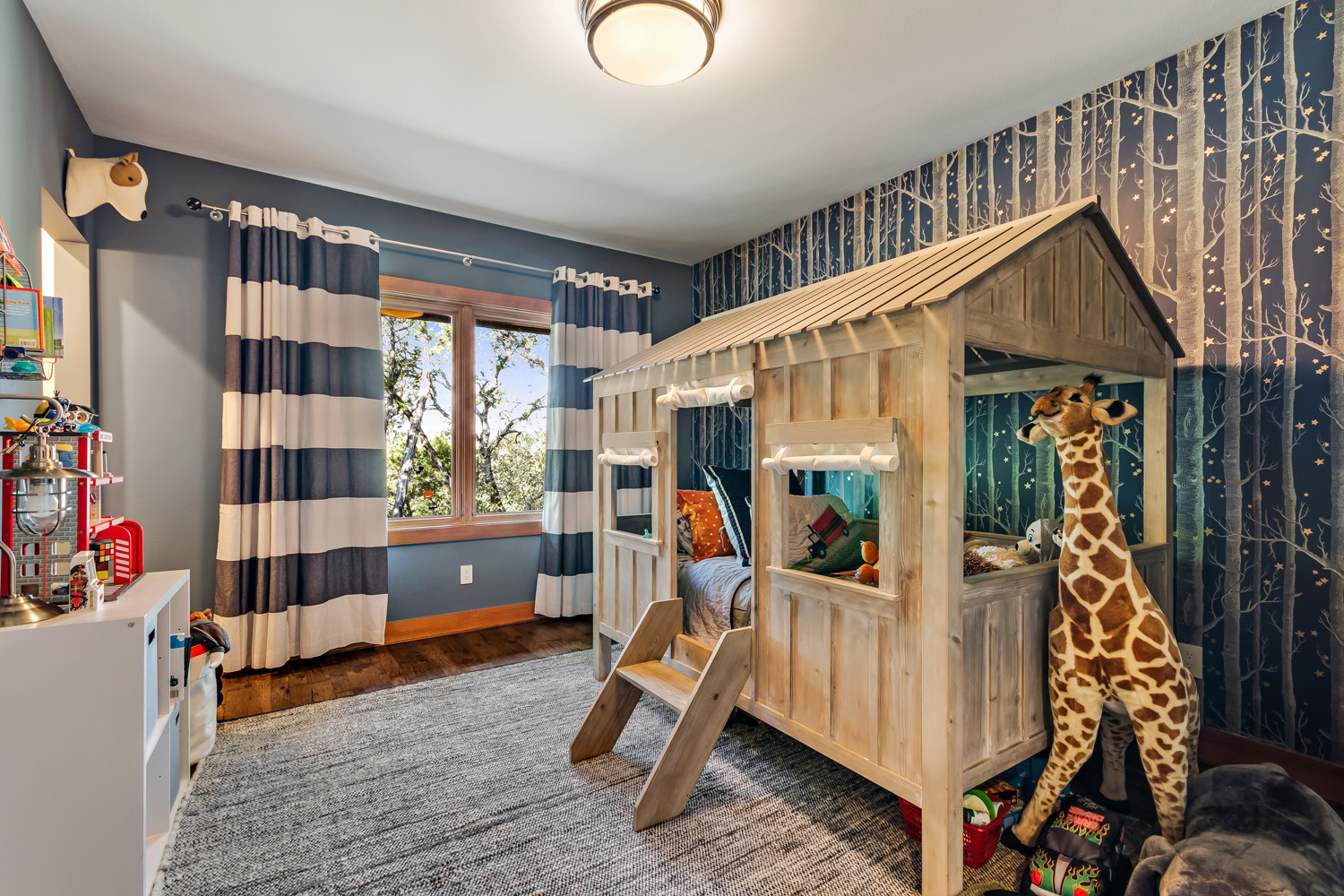 "It is almost surreal to be back here raising our boys, watching them navigate and explore the land where I made my childhood memories and met my wife. I feel beyond blessed to be back here with my own family, in a house Ashley and I created together knowing it would be our forever home," Jason says.
---
About the architect:
FAZIO Architects of Austin believes that each project is a summation of the client's vision guided by the parameters of function, budget, and the characteristics of the site. They are committed to enhancing and protecting both the cultural and natural environments of the communities they serve. FAZIOArchitects.com
Project by Dave Fazio of FAZIO Architects, with Jason Floyd
Built by Mark Moulckers
Interior decoration by Ryan Van Horn-Zakotnik of VZ Abode
Originally owned by local architect Robert Newton Floyd
Photography and descriptions courtesy of FAZIO Architects