Core Competency
Your mama wasn't wrong when she told you to stop slouching and sit up straight. While she may not have mentioned "proper alignment" and a "strong core," she did know slouching wasn't good. Fortunately, there are some easy things you can do to increase your core strength in your own home or office. With a few simple moves that won't arouse too much suspicion from your co-workers, you'll be sitting (and standing) pretty. Mama would approve.
Hard Core Basics
Having a strong core is about more than rock-hard abs. In fact, the core is made up of muscles that run the entire length of the torso. A strong core can help alleviate back pain, improve posture, reduce injury, and improve digestion. It even boosts metabolism! Core building exercises offer benefits to everyone, including (and especially) people who spend most of the day behind a desk.

Basic Exercises You Can Do At Your Desk
Leg, we have liftoff!
Sit upright. Straighten one leg so that it's parallel to the floor. Hold that position for a count of ten. Do the same with the opposite leg. Continue the process for fifteen to twenty repetitions.
What are you weighting for?
Using two filled water bottles as weights, do some simple arm curls and overhead presses.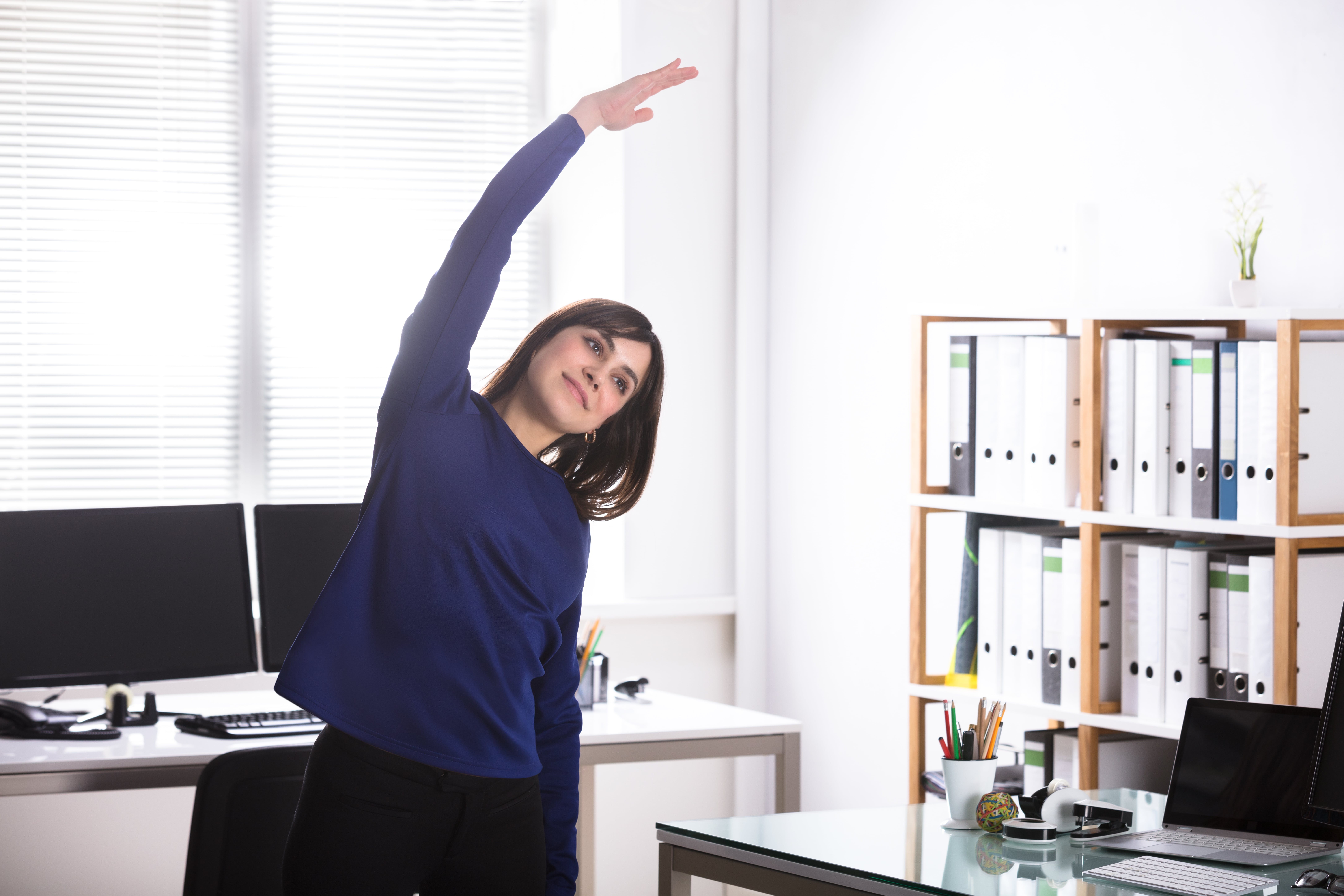 Desk Yoga for Your Workday
Let's do the twist.
Sit straight with both feet on the floor. Bend your elbows until your arms form a 45-degree angle. Inhale slowly and deeply. As you exhale, twist to one side, using your lower spine. Hold the armrest on that side. Maintain that position for 5 deep breaths. Repeat on the opposite side.
Be a forward thinker.
From a straight seated position, place your arms behind your lower back. With fingers interlaced, bend forward from the waist. As you bend forward, lift your hands over your back. Hold for 10 breaths.
Return to the fold.
Stand with feet at shoulders width apart. Your knees should be loose. Bend forward at the waist and allow gravity to pull you forward. Your arms, head, and shoulders should all be loose. Hold this position for 25 seconds. This is ideal for relieving tension.

Posture 101
Take a stand.
Use the balls of your feet to bear the majority of your weight.

Keep knees slightly bent.

Tuck in your stomach.

Shift your weight from your toes to your heels.

Pull your shoulders back.

Don't push your head forward.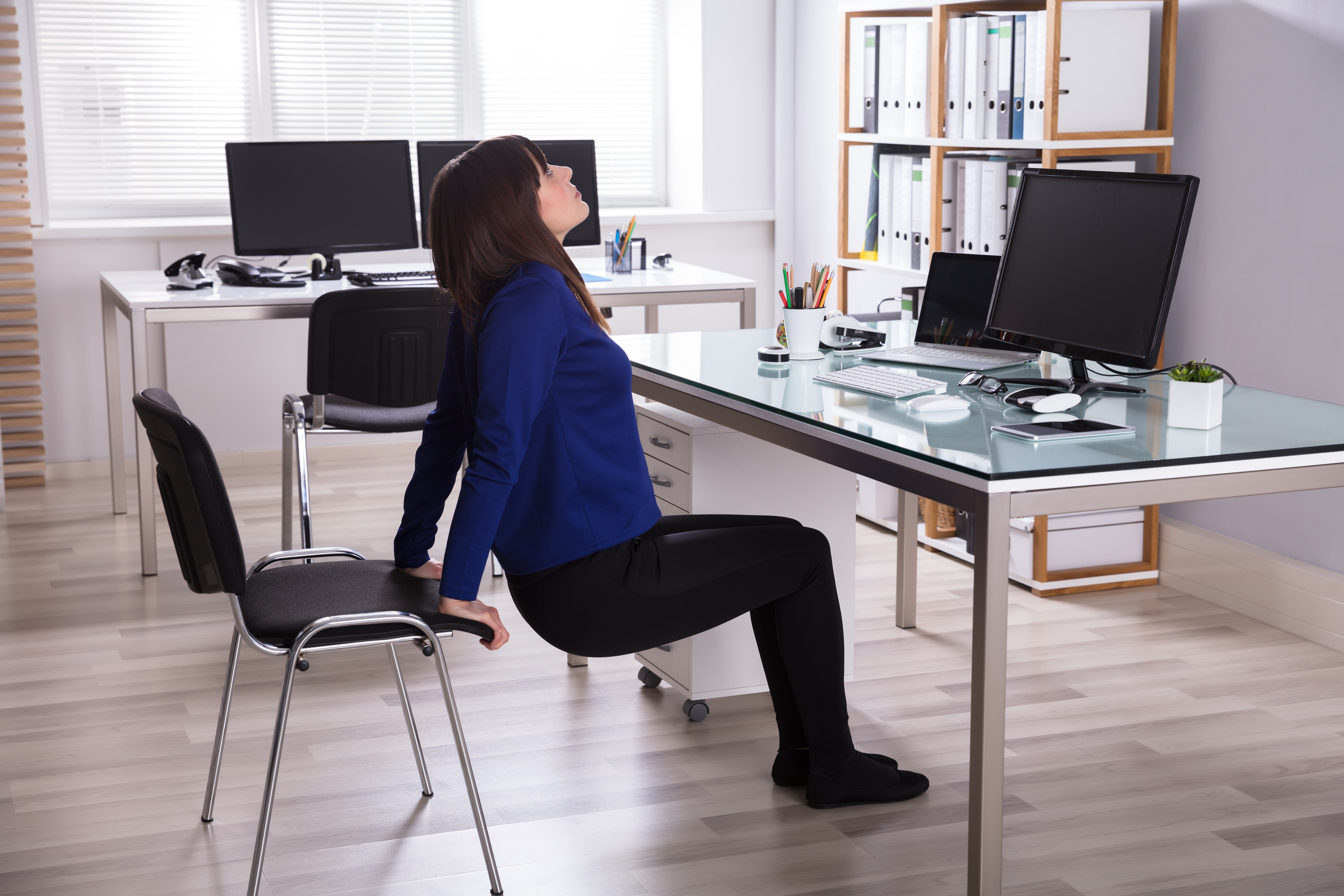 Pull up a chair.
Keep your feet on the floor.

Keep your knees at or below the level of your hips.

Do not sit in the same position for long periods of time.

Relax your shoulders.

Adjust your chair's backrest to support your lower back.

Keep your computer screen at eye level
to avoid hunching your back.

---