Love movies and New York City? Why not combine the two?
From web-slinging comic heroes to wax statues coming to life inside museums to soul-mates falling in love in Central Park, thousands of characters have waltzed, fought, kissed and strolled across the silver screen with New York City as their backdrop. Over the past 100 years, NYC has become the most filmed location in the United States. In 2011 alone, 188 films were shot there, according NYC Mayor's Office of Media and Entertainment.
So, if you love movies and The Big Apple, then plan your next trip around sites made famous in movies such as Spider-Man (2002), Night at the Museum (2006) and Serendipity (2001).
WHERE TO STAY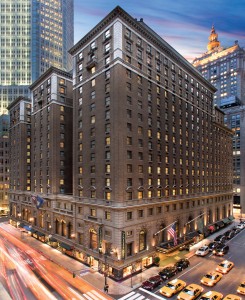 The Roosevelt Hotel: Built in 1924, this midtown Manhattan hotel, named after Theodore Roosevelt, exudes old New York grandeur with all the glitz and glamour. Located at 45th and Madison Avenue, The Roosevelt has served as the backdrop for movies such as the recently released Man on a Ledge (2012), feel-good chick flick Maid in Manhattan (2002) and the Stephen King thriller 1408 (2007). Be sure to check out the hotel's fabulous rooftop lounge, mad46, on the 19th floor with breathtaking views of the city (opens in April).
888-TEDDY-NY, TheRooseveltHotel.com, rooms start at $299 a night.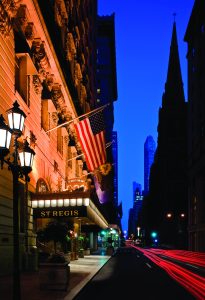 St. Regis New York: An emblem of style and sophistication in the heart of Manhattan, St. Regis New York was founded by John Jacob Astor in 1906. With rich hues, high ceilings and deeply carved crowned molding, this luxurious hot spot and its swanky watering hole, King Cole Bar, have been featured in a number of films such as The Devil Wears Prada (2006), The First Wives Club (1996) and mafia classic The Godfather (1972).
800-759-7550, StRegis.com, room rates based on availability.
The Plaza Hotel: Built in 1907, The Plaza is one of the most filmed buildings in NYC, with its first major film debut in Alfred Hitchcock's North by Northwest (1959) starring Cary Grant. Located on Central Park South, The Plaza has since appeared in Bride Wars (2009), Big Business (1988), Home Alone 2 (1992) and Crocodile Dundee (1986). For HBO's Sex and the City fans, this hotel was featured throughout the series.
888-850-0909, ThePlaza.com, rooms start at $695.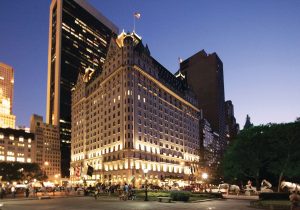 FAMILY FUN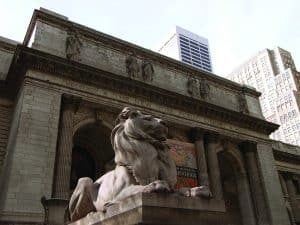 From the animated flicks, Madagascar (2005) and its sequel, Madagascar: Escape 2 Africa (2006) to Mr. Popper's Penguins (2011), Central Park Zoo, founded in 1864, became the United States' second publicly-owned zoo (after the Philadelphia Zoo). Home to snow leopards, sea lions and other fascinating creatures, the zoo is open year round. Tickets: $13-$18, CentralParkZoo.com.
If you're a fan of history and the Night at the Museum movie franchise starring Ben Stiller, then check out the American Museum of Natural History. Tickets: $10.50 child; $19 adult. AMNH.org
Are your Spidey senses tingling? Pack up the kids and visit the New York Public Library, which served as the backdrop for the action-packed flick Spider-Man (2002). This historic library can also be seen in The Day After Tomorrow (2004) and Ghostbusters (1984). Visit NYPL.org.
ON A DATE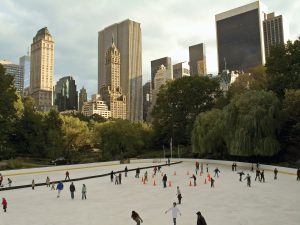 Are you going to New York with someone special? Enjoy the magic and romance of the movies filmed in Central Park by row boating (CentralParkNYC.org) across Central Park's 22-acre lake or ice skating at Trump Wollman's Rink (WollmansSkatingRink.com) like fated lovers in Serendipity (2001).
Want more? Take a stroll through the park on a self-guided tour via On Location Tours, Inc. (ScreenTours.com) to see more than 30 movie sites including Enchanted (2007) and Breakfast at Tiffany's (1961). Snag a blanket and some lunch to relax somewhere romantic among the 843 acres of beautiful landscape in the heart of Manhattan.
CAN'T MISS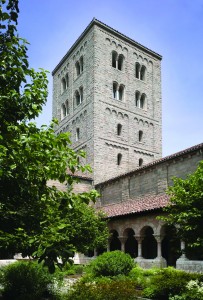 Turn Back Time: Enchantment abounds as you're transported back through time at The Cloisters Museum and Gardens (a branch of the Metropolitan Museum of Art) located in Fort Tyron Park on the Upper East Side. This castle-like museum is perched on a hill overlooking the Hudson River. Comprised of five Medieval "cloisters" (structures typically seen in monasteries and abbeys) imported from France, the facility houses approximately 3,000 works of art from 12thto 15th century Europe, more specifically the Romanesque and the Gothic periods. Some of the movies shot at The Cloisters include Portrait of Jennie (1948), The Devil's Own (1997), Keeping the Faith (2000) and The Good Guy (2009). It's a bit of a trek, but as New York Magazine said, it's "worth the 45-minute subway ride from midtown."
Recommended ticket prices: Free for children 12 and younger, $12 students and $25 for adults. Tuesdays through Sundays, 212-923-3700, MetMuseum.org
A View from the Top: From Sleepless in Seattle (1993) to King Kong (1933) and An Affair To Remember (1957), the Empire State Building (ESBNYC.com) is an icon for NYC and movies. But don't forget its neighbor, Top of the Rock Observation Deck (TopoftheRockNYC.com) at Rockefeller Plaza, featured in The Adjustment Bureau (2011). There's nothing quite like a view from above of NYC.
FAMOUS EATERIES
When Harry Met Sally (1989): Katz's Deli, KatzDelicatessen.com
Men in Black II (2002): Ben's Pizza SoHo, AllMenusBensPizzaOfSoHo.com
Hitch (2005): Rice to Riches, RiceToRiches.com
Serendipity (2001): Serendipity 3, Serendipity3.com
TRUMP THIS!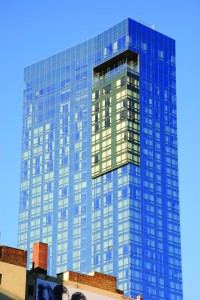 Donald Trump's Trump SoHo may not have been featured in movies (yet), but it sure is home to plenty an A-lister though the hotel keeps its esteemed guest list under wraps. Open in 2010, Trump SoHo is the first luxury hotel in downtown New York. For ultimate relaxation, The Spa at Trump boasts the only luxury Hamman, a Middle-Eastern bathing tradition, in the city.
877-828-7080, TrumpSohoHotel.com. Rooms start $325.
-By LaRue Novick