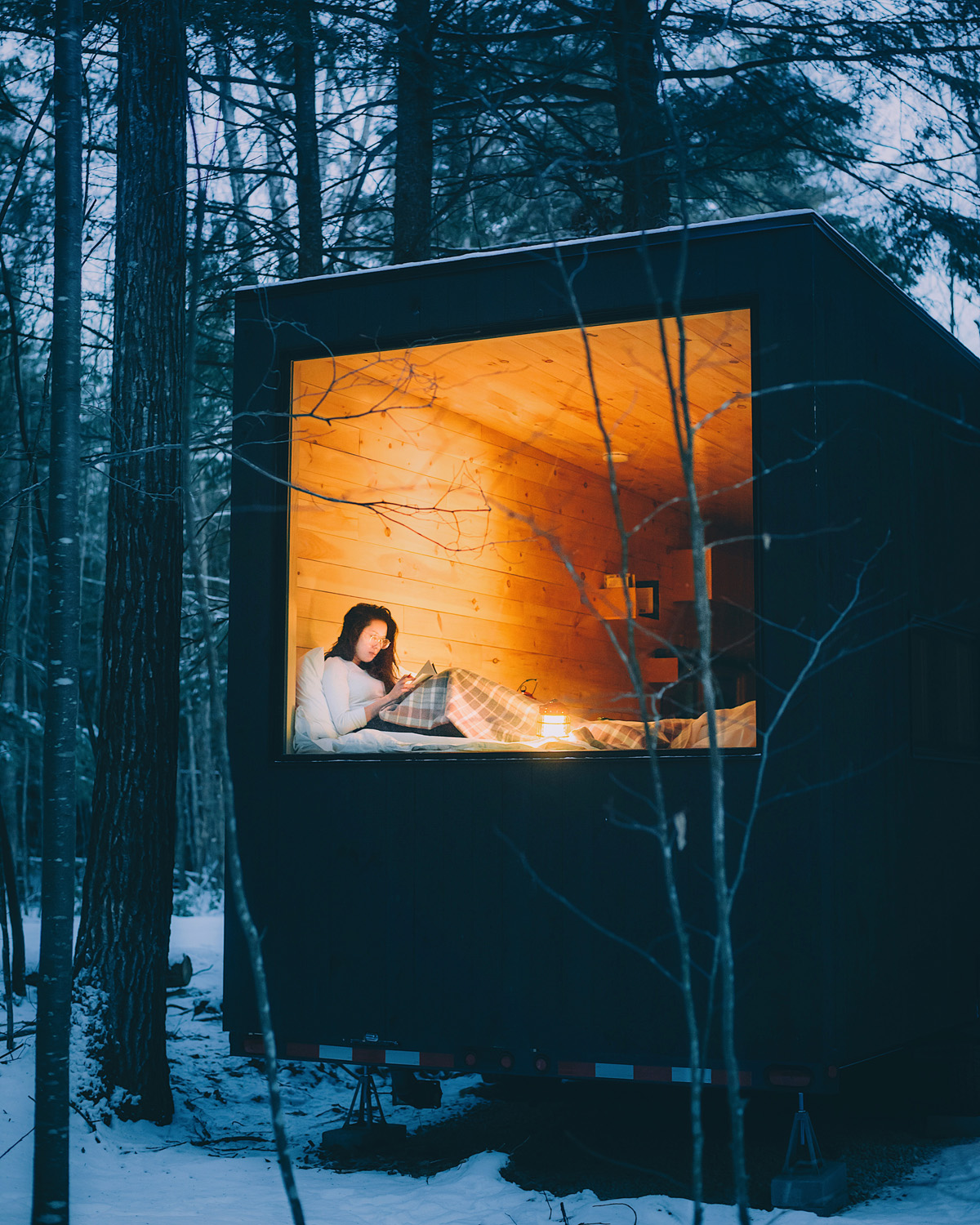 Tiny cabins that pack plenty of coziness in (a lot) less space
Projects by Getaway
Founded by Jon Staff and Pete Davis
Photos and descriptions provided by Wagstaff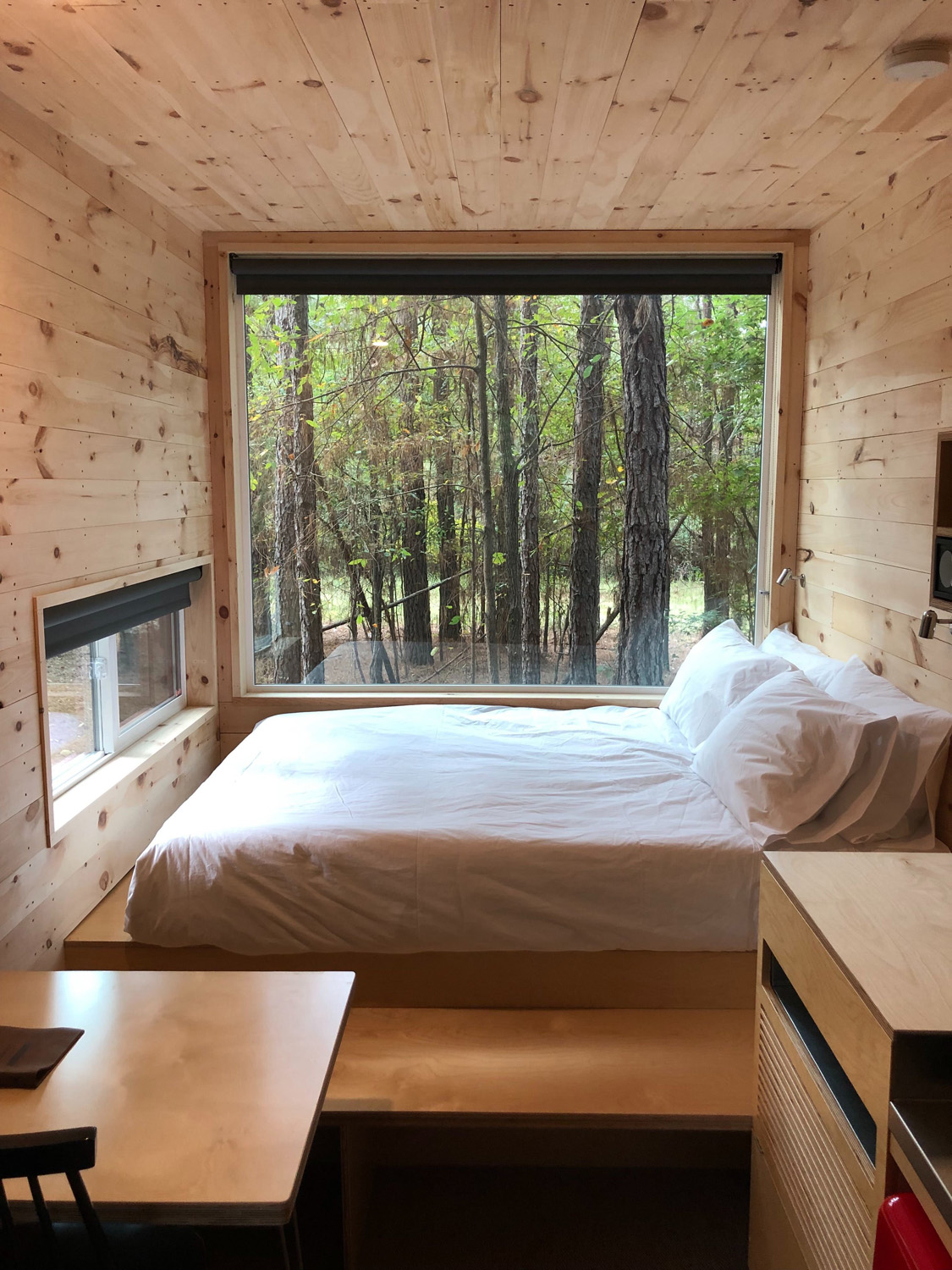 The exact site locations of the cabin sites are kept mysterious, allowing travelers to feel relief from vacation-planning stress and spark spontaneity.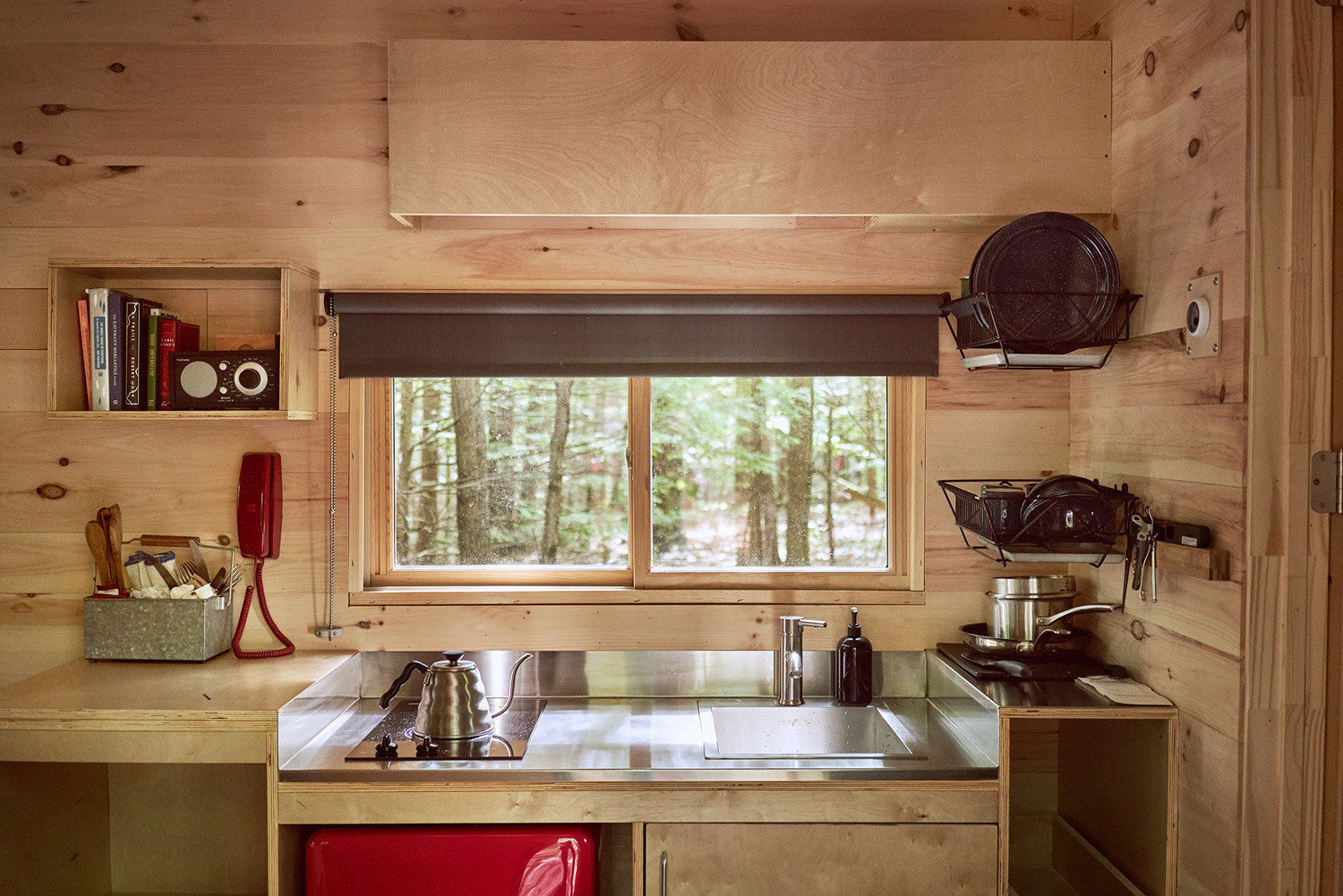 The modern, functionally sleek tiny cabins take design inspiration from the minimalist experience of sleeping in nature, using natural materials like wood, glass, and metal to emulate the feeling of the environment while replacing the TV of a typical hotel room with a large picture window overlooking the rustic woodsy scenery.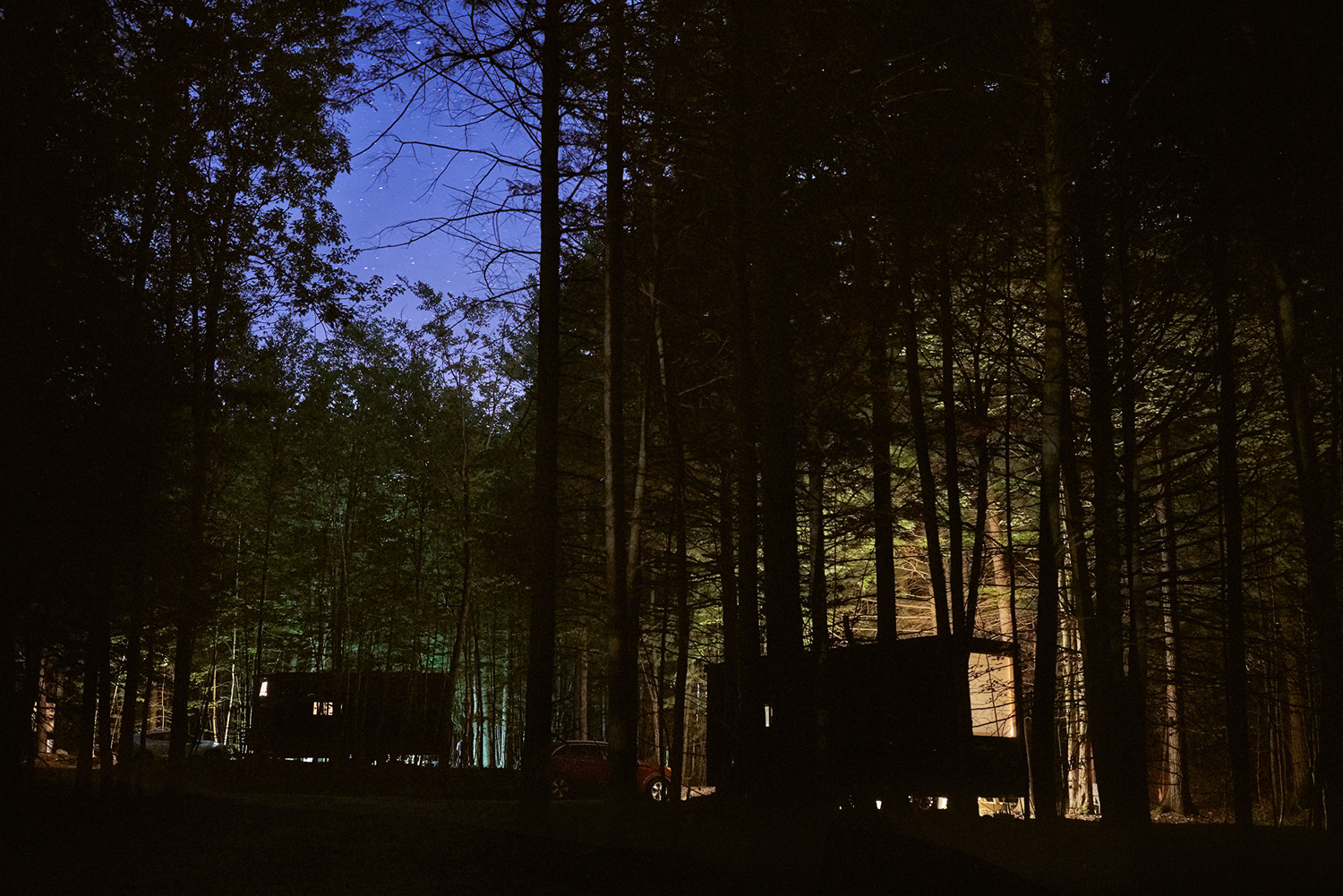 Eastern White Pine is used throughout and stained a natural color to create a seamless transition from outside to in, and authentic textures pair with simple hints of contemporary neutral tones through linen and furniture accents.
A hassle-free and rustic-feeling kitchenette includes cooking tools, flatware, and utensils, along with basic condiments, an induction stove, sink, and mini fridge. The cabins also offer heating, air conditioning, and a bathroom with hot water and composting toilet.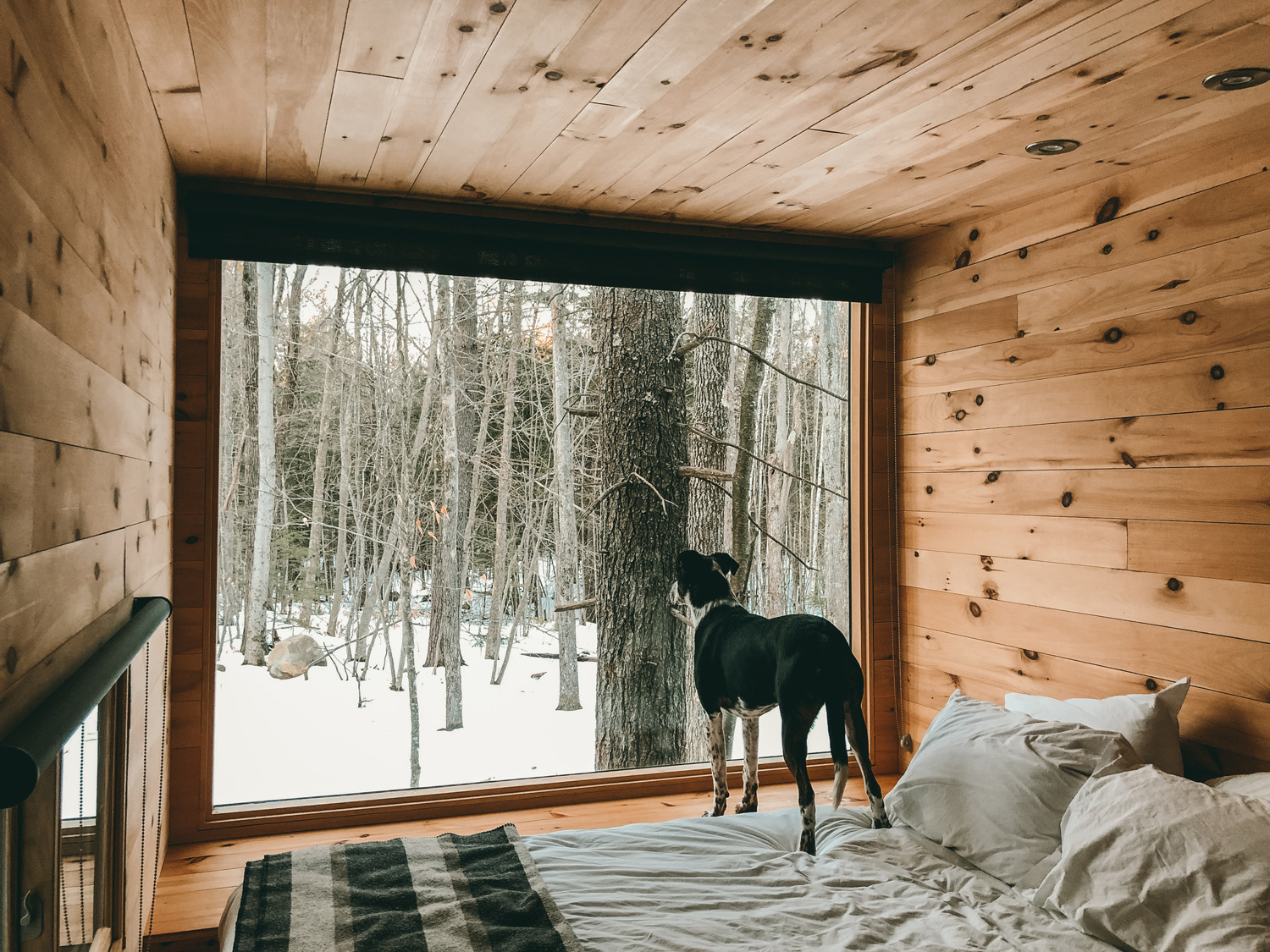 Pet owners looking to escape the city can bring their companion pups and park on-site while immersing themselves in a technology-free disconnect, exploring the area with suggested trail hikes or enjoying the picnic tables and Adirondack chairs.
About the organization:
Getaway is a sustainability-minded wellness concept and travel destination founded on the premise of secluded tiny cabins meant to disconnect guests from technology, work, and the stresses of life with minimalist stays in removed yet accessible tiny cabins situated just a couple of hours outside major cities. Getaway.house