Why wait for these design dreams?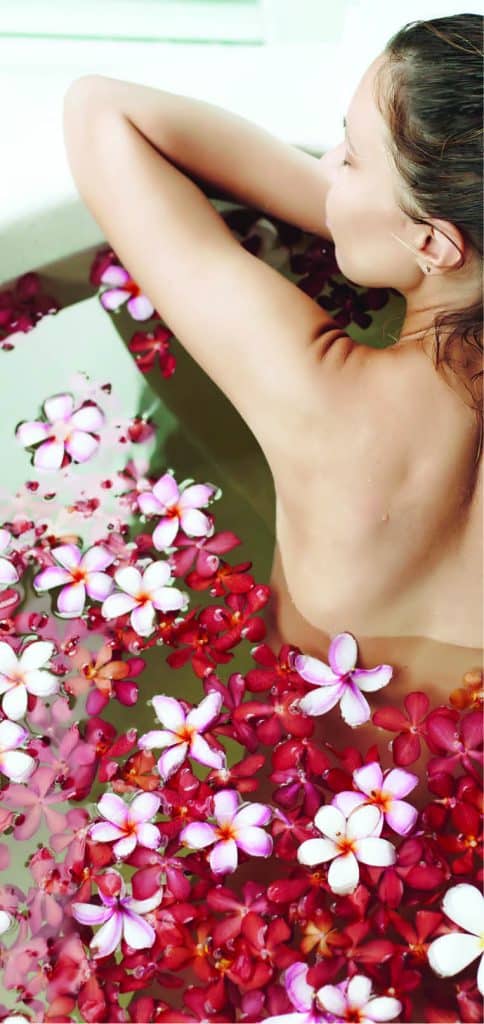 Ever stay at a fabulous resort where your expectations were exceeded at every turn? Where indulgences such as a private spa and sauna became so anticipated you dreaded the thought of returning home? Why not incorporate design elements into your home that allow you to enjoy extravagant living every day? Create an oasis in your back yard by installing the pool or spa you've always wanted, add or upgrade an outdoor kitchen, or put in the indoor sauna of your dreams. Decide what tops your bucket list when it comes to home improvements, establish a budget, and then make it happen. For design inspiration, look no further than the Web and create a gallery of your favorite finds on apps such as Pinterest or Instagram.
Spa-tacular Sanctuaries
Nothing provides respite from the Texas summer like a backyard pool and spa. Determine must-haves and make a list. Does the pool need to be a certain depth? Do you envision endless water volleyball games being played? Then you might consider a pool with a consistent depth from end to end. Are you a lap-swimmer? You'll probably want a pool more uniform in design with straight lines over freeform. Is your home traditional, contemporary, or rustic ranch?
The style of pool should complement the architecture of the existing structures so your new addition looks well-planned.
If a spa or hot tub is an essential element and you have limited space in your yard (or don't desire a pool/spa combination), options for standalone spas abound. Spas can be shipped to your home for installation while a professional installer provides site preparation, frame and structural support, and required plumbing and electrical connections. Or you can have a pool company design a spa to your exact specs.
When it comes to aesthetics, rock or cedar surroundings create a rustic ambiance while glass or porcelain tiles can exude a more contemporary vibe. And don't forget landscaping. The perfect plantings provide shade, privacy, color, and texture to complete your backyard retreat. And lighting not only helps set the mood but keeps you safe when you climb in and out of your custom spa. Your spa can even incorporate a fire pit feature, waterfall, or bar area. Let your imagination (and budget) set the bar as high as you'd like and install a water retreat you'll enjoy for years to come.
Inspired Outdoor Experiences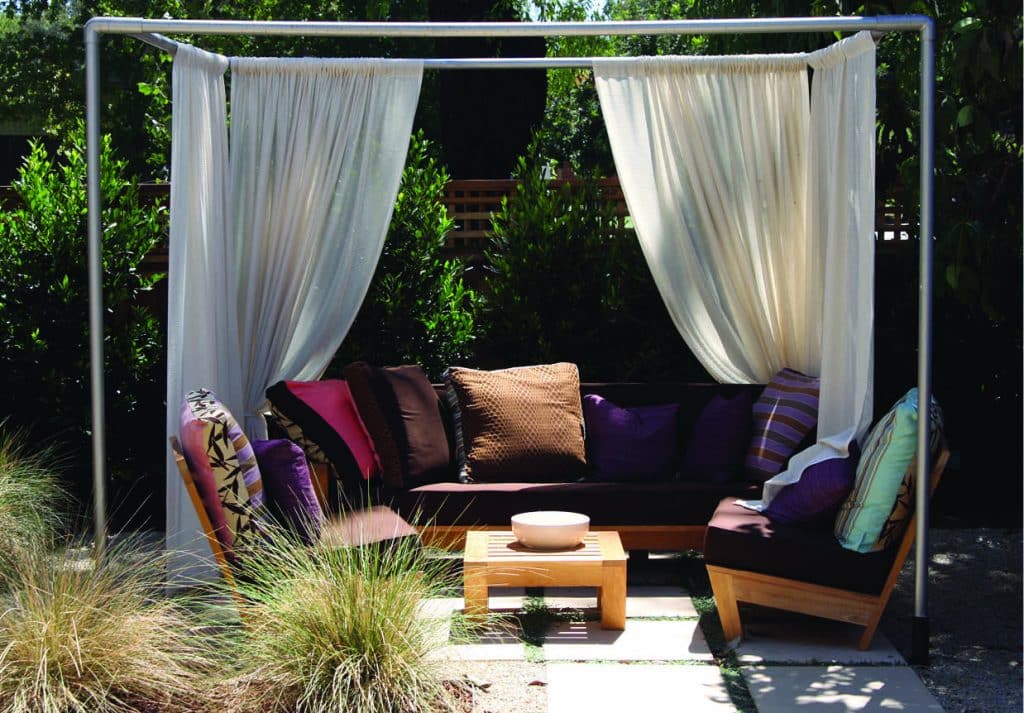 Man's first outdoor kitchen consisted of fire and meat. If he was feeling particularly inventive, he encircled the fire with rocks and fashioned a frame to keep the meat above the flames. His favorite amenities were likely a clear sky and protection from wild beasts! Could he have ever imagined a wine refrigerator, ice machine, big-screen TV, and sound system?
Do your distant ancestors proud and really get creative with an outdoor kitchen. Determine your passion and find the right equipment to make it happen. If you're genetically wired for smoking and grilling, make sure your outdoor kitchen comes complete with top-of-the-line components. Basic grill models are electric, gas, charcoal, or kamado—ceramic grills that cook with natural lump charcoal. Hybrid models allow you to cook with more than one, such as gas and charcoal. Smokers vary from traditional light-some-wood-on-fire-and-close-the-lid versions to more sophisticated contraptions with digital displays and conveyers that carefully release pellets for more even smoking. Specialty ovens for pizzas and more also abound. Find inspiration at BBQGuys.com.
Superior outdoor cooking experiences require dedicated areas for prep, cleanup, and storage. Consider the layout and essential elements of your indoor kitchen and replicate them outdoors. To reduce the steps from inside to out, plan ample spaces for refrigeration and preparation. Surfaces should be weather tolerant, durable, functional, safe (shatterproof glass), and aesthetically pleasing. Stainless steel is the most popular surface for grills, sinks, and refrigerators due to its durability and ease of cleanup. Ice machines, wine storage, cocktail stations, warming drawers—if you can dream it, you can find it.
Now that the meal has been made, where to enjoy it? Seating areas can include picnic tables with attached seating, bar stools that provide a view of the work space (so guests can keep the cook company), or dining sets. Again, look for materials that are durable and easy to clean. Cast aluminum, faux wicker, and teak are popular for outdoor dining tables and chairs.
To make outdoor entertaining complete, don't forget to incorporate lighting, sound, and viewing into your design. Lighting should be both beautiful and functional as well as durable. Different light sources such as overhead, in-ground, and directional will make the space feel dynamic. Music is the perfect side to any meal, so don't skimp on a sound system. Speakers placed around the kitchen maximize the experience and can also be wired to a video component such as a widescreen TV. Add in a cozy fireplace—a direct nod to your inner caveman—and you'll create an oasis you'll never want to leave.
Sauna Bathing Designs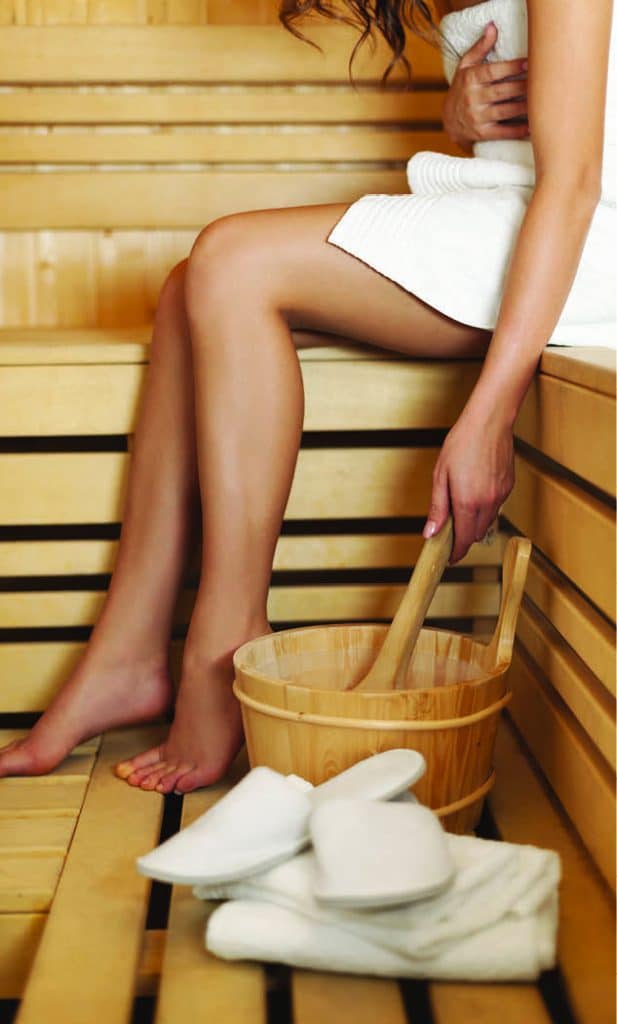 When building your dream home or remodeling one to meet your needs, take it from the Finns and think about adding a personal sauna to your master bath, pool house, workout room, or a corner of your garage (really!). Sauna bathing relaxes muscles, soothes aches and pains, releases toxins, reduces stress, cleanses skin, can induce better sleep, and burns calories. Regular sauna use has even been shown to strengthen your immune system by boosting your white blood cell count and increasing your tolerance to heat—a big help for Texan endurance athletes!
When remodeling a master bath, you can replace a seldom-used tub with a sauna, convert the existing shower to a sauna, or add one to your master closet, if there's room. You can find prefabricated saunas or have one custom designed to your exact specifications.
According to SaunaSociety.org, a wood-burning sauna comes the closest to the original Finnish saunas, but the majority of today's saunas are heated electrically. Heating units are typically installed on the wall or floor, feature temperature displays and timers, and are remote-controlled. Lumber materials most often used include cedar, spruce, aspen, alder, hemlock, and pine.
While sometimes categorized as a sauna, infrared heat therapy rooms do not incorporate water or steam but rather use radiant heat to relax muscles before and after exercise. Steam rooms are also not saunas—more Turkish bath—and register 100 percent humidity and lower temps than saunas. Determine what type of heat therapy you're desiring before deciding on which option best suits your needs. Finnleo.com is considered a leader in sauna design—from portable prefabs to custom designs—so let your search begin there.
By Pamela Hammonds