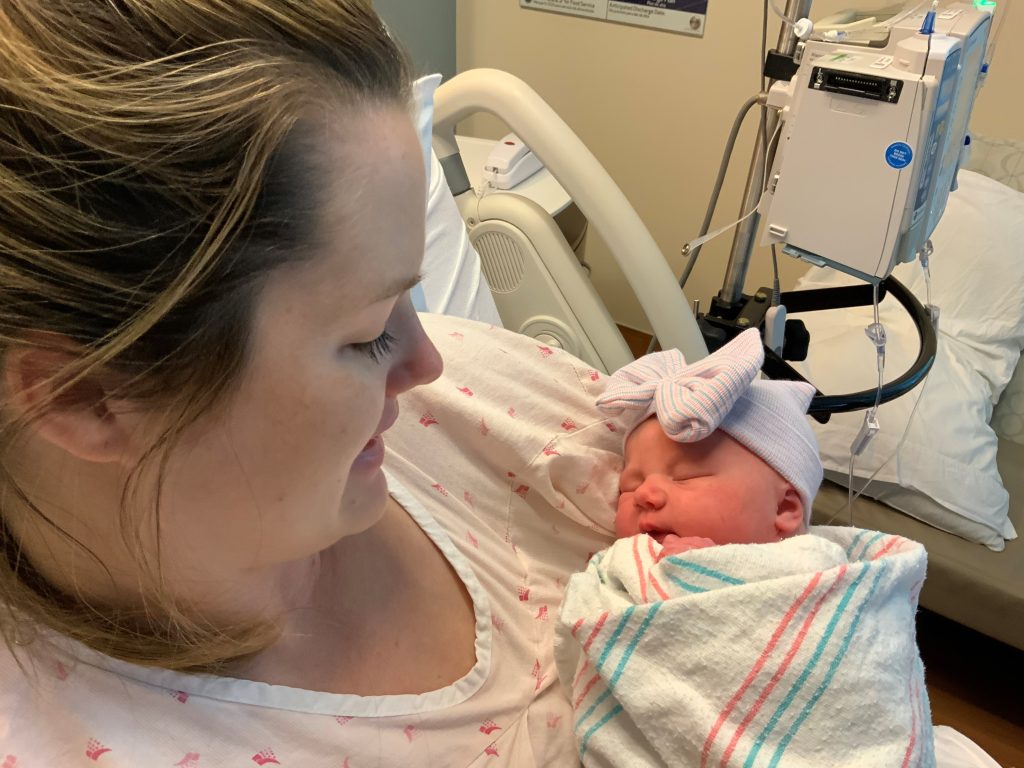 At the early hour of 2:52 AM, Meagan and Garrett Cheatham of Conroe welcomed their first child into the world.
Daughter, Kyle Marie Cheatham, was born weighing 8 pounds, 1 ounce, and measuring 20.5 inches long. The delivery was also the first of 2021 at Houston Methodist The Woodlands Hospital.
"It was awesome. We had a really good experience with the doctors and nurses. Everyone did a really good job keeping us informed about what was going on since this was our first child, and everything was new to us," said the proud dad.
And while delivering a baby during a pandemic would not be preferred — especially for a first-time mom — Meagan added that the staff consistently put her at ease. "We felt very safe. There were posters everywhere around the hospital, and everyone was keeping us informed on all the protocols. It was really great," said Meagan.
One thing is for sure — the Cheatham's can already say that 2021 is going to be a better year as they prepare to take home their healthy little girl.
Houston Methodist The Woodlands Hospital continued to stay busy throughout the day, delivering more New Year's babies. By 1:30 pm, the hospital had already welcomed six additional bundles of joy on the first day of 2021.