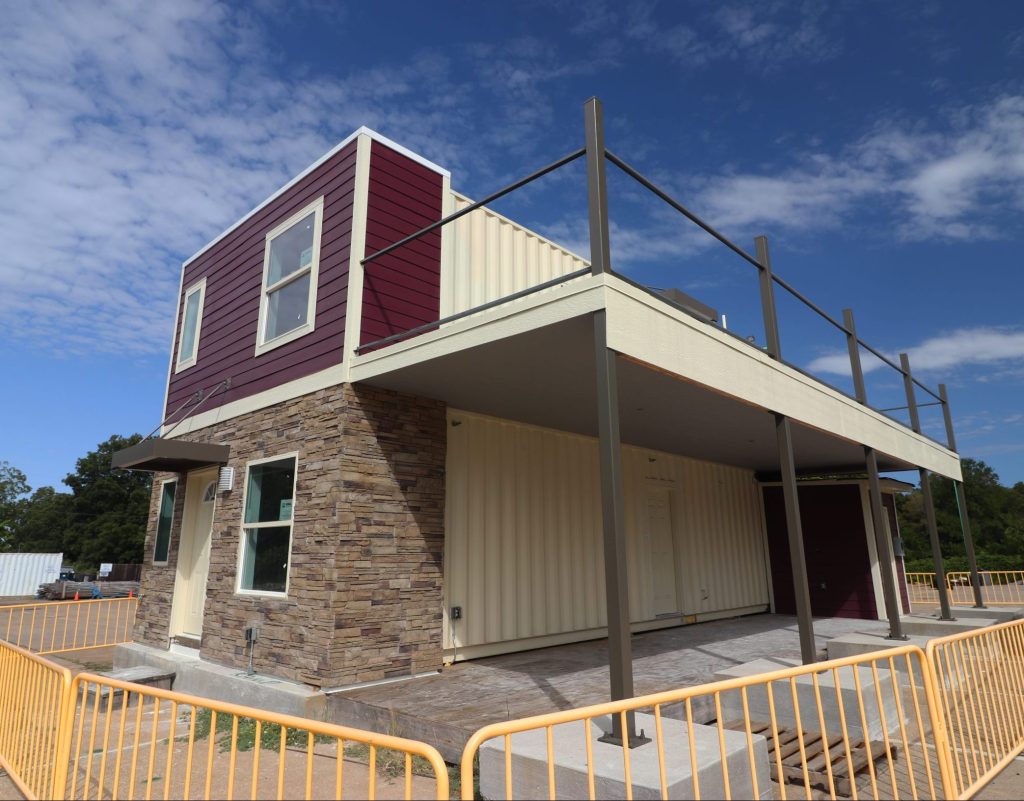 BY AMANDA BLAIR
In recent years, a growing desire for sustainability and minimalism has given rise to the "tiny home" trend. Steel shipping containers have sometimes been used for these structures. It is the affordability of shipping containers that appealed to Habitat for Humanity of North Texas. Its new Cotton Groves development in McKinney is the first of its kind.
On December 2nd, Habitat's Collin County chapter gave tours of a model shipping container home, the first time this approach has been used anywhere. The townhome is modest in size but not tiny, combining two shipping containers for a 1200-square-foot living space. It has three bedrooms, two baths, and an upstairs balcony.
A total of 35 homes will be available for purchase by low-income families. Monthly mortgage payments will be set at 30% of each family's income, with no interest. The project could not have launched at a better time. During the COVID-19 pandemic, Habitat for Humanity of North Texas CEO Celeste Cox has seen a sharp increase in need.
Beyond creating affordable housing, the home design also refurbishes and repurposes shipping containers, so they do not go to waste. Those who lost work and are falling behind on rent or mortgages can benefit from this unique, eco-friendly initiative.
Cox noted that the open house had incredible attendance. While she said there was an initial stigma toward the homes, it quickly dissolved once potential residents stepped through the door of the model.
Curtis and Sharon Palmore, a North Texas couple who toured the homes, were shocked by how attractive the model home was. The Palmores are one of six families already approved to purchase one of the townhomes. With Curtis's hours cut and Sharon on disability, they were in a tight spot until this opportunity arose.
Now having showcased its first model, the organization will be building additional homes using the same design on 35 lots in McKinney and will host open house tours on January 12th, February 9th, March 9th, and April 13th.
A spectrum of development partners across North Texas provided funding and sponsorship for this endeavor. Individual donations have also been crucial in financing the Cotton Grove project and are currently being accepted for the completion of the community playground.
---
To learn more about Cotton Groves or to donate, visit the website or call (972) 542-5300