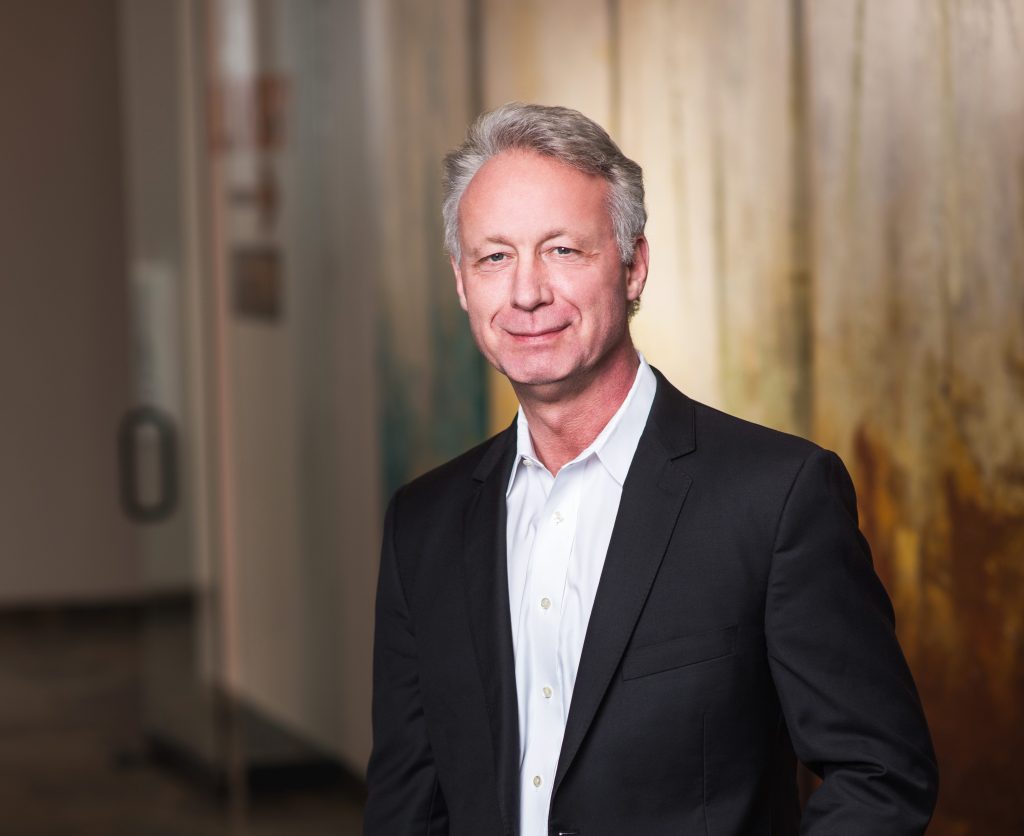 BY ANNETTE BROOKS
Phillips Kirk Labor's first words were a bit prophetic. Instead of "MaMa" or "DaDa", his first discernible word was "See", pointing to an object of interest. That first utterance was a clue to his parents of their son's future vocation. But even more predictive was his nature. "Since I was a very small child, my parents instilled in me that I had the compassionate nature to be a doctor," he said.
Although his great grandfather was a country doctor, no one in Dr. Labor's immediate realm worked in the medical field. Still to his parents it was a done deal. Their son was going to work in medicine. "Then in third grade I did a school project on the workings of the human eye, which was absolutely fascinating to me—and still is," he said. He obtained his physician's assistant license first and was able to work with Robert Azar, MD, one of the nation's top ophthalmologists. "During the two years I worked under him, I saw what it meant to perform cataract surgery, what a significant change you can make in someone's life and the gratitude that patient feels," Dr. Labor said. "The ability to give someone that renewed lease on life really appealed to me."
So, Dr. Labor returned to school to obtain his degree in medicine. During his residency at The Eye Foundation Hospital at the University of Alabama at Birmingham, he was chosen chief resident. Then something happened that changed him forever. "I became very sick and discovered I had a congenital heart defect and had developed a heart infection," he said. "I had to undergo open-heart surgery in 1994. My experience as a patient showed me what it's like to literally have your life in someone else's hands."
Now, as a Double Board-certified ophthalmologist, he never forgets that he has someone's most profound sense—sight—in his hands. "My own experience as a patient affects everything I do," he said. "We conduct business very differently because of it. Where I might have checked twice before I treat, I check three or four times. I'm also adamant about offering my patients my full attention, never rushing someone through my office."
"Eyecare is advancing rapidly and there are breakthroughs available that were unheard of, just a couple years ago," Dr. Labor said. "The challenge for me is to stay abreast of advancing technology and present all viable options to my patients, in a way they can understand; to explain management strategies and available medications, so they comprehend what we're doing and how it benefits them. If I'm placing an implant in their eye, they should understand all their implant options." "But technology can never replace the doctor/patient relationship," Dr. Labor said.
"Technology allows us to reassure our patients, be more precise in predicting treatment or surgery outcomes, and take the very best care possible of our patients and their eyes. But it can never replace what we offer one-on-one to each patient." Dr. Labor has realized several career firsts. He was the first in Texas to implant the ReZoom premium intraocular lens, and the first in DFW to implant the Verisyse implantable contact lens. Additionally, he was the first U.S. solo private practitioner to acquire the Ziemer FEMTO LDV surgical laser, and the first DFW eye surgeon to use what is now the ORA system (the first technology to measure vision quality during cataract surgery). More recently, he was the first in DFW to use the revolutionary RxSight Light Adjustable Lens, the first and only FDA-approved intraocular lens that can be customized to your specific needs, after cataract surgery.
Dr. Labor has lead or collaborated on key ophthalmological studies, and is internationally recognized for his work in refractive surgery, having performed thousands of laser vision correction (LASIK, PRK) and cataract (lens implant) procedures. He is a past president of the prestigious Society for Excellence in Eye Care (SEE), and serves on the Board of Trustees of his Alma Mater: Centenary College, as well as on various healthcare policy committees in Washington DC. When not on the job, Dr. Labor enjoys time with his wife and their dogs, playing his collection of 20 guitars, and working out.
Contact
2201 Westgate Plaza
Grapevine, Texas 76051
(817) 410-2030
EyeCTexas.com