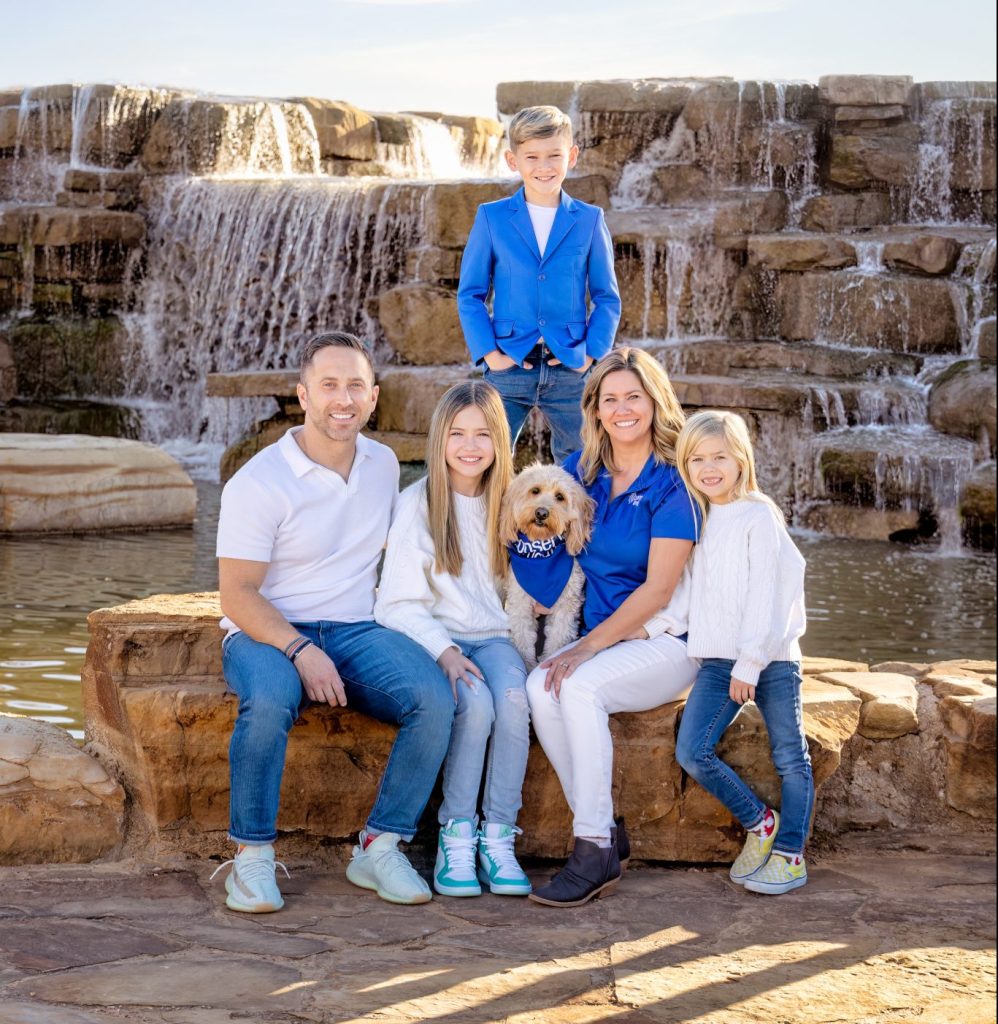 By
Meredith Knight

|
Photos by
Penny Whistle Photography
---
Talitha Schmidt had a dream. As she worked day after day in corporate America, she dreamed of having more time with her family. As she packed for yet another business trip, she dreamed of nights at the soccer field with her kids, being there to see them off to school in the morning and tuck them in bed at night. For years, she'd dreamed of being her own boss and owning a business that could be a vital contributor to her community.
In 2021, Talitha found herself — like many of us — working from home. This additional time with her family only served to renew her resolve. She began an exhaustive study of available franchise opportunities looking for a business model that allowed her to improve her community, invest in the lives of her DFW neighbors and friends, and be a good steward of our God-given resources. She found all that and more in Conserva Irrigation, a national corporation with local ownership.
Conserva Irrigation is all about partnering with homeowners and business owners offering them lush, verdant lawns while conserving the earth's finite water supply. "Conservation is right there in the name," Talitha said. "Conserva Irrigation develops individualized solutions to help alleviate the billions of gallons of water wasted every day through irrigation system runoff. I loved that the product is eco-friendly, saves families and businesses money by reducing water bills, conserves water, and maintains gorgeous lawns all at the same time."
Talitha was able to talk to other Conserva franchise owners around the country and loved the pride they took in the company. "It was obvious they were happy with their decision to align themselves with this brand," she said. "An irrigation company that's focused on saving water might seem like an oxymoron. But the whole premise is that water is one of earth's most precious resources and too much of it goes to waste. Conserva was founded specifically to address the unnecessary water waste irrigation systems create. We use a combination of advanced technologies and cutting-edge water-saving products from industry-leading manufacturers like Hunter and Toro to provide you with the smartest sprinkler system in the neighborhood."
She took the plunge, and it wasn't long before female-owned and family-operated Conserva Irrigation of Northwest Dallas had happy customers through Argyle, Northlake, Flower Mound, Highland Village, Lewisville, Denton, Carrollton, Coppell, Irving, and North Dallas. "Word of mouth is our best advertisement," Talitha said. "Often, we'll work with one family in a neighborhood. Suddenly they have the lawn everybody else wants. Neighbors ask them about it and, before we know it, we're back to help another neighbors inefficient system. Once they realize they can reduce their water usage buy 40% to 60% while still having a beautiful, healthy lawn, they can't wait to sign up. And we offer maintenance packages, so you don't have to worry about adjusting your controllers throughout the year. We take care of that for you. We help people save money without installing a new irrigation system by making changes to their existing system, upgrading spray heads, nozzles, and controller that are very cost effective."
"In this Texas heat, foundation watering is imperative to a good foundation" Talitha said. "If the ground is separating from your house, the foundation is crying for a drink of water. If you see water pooling up in your yard, you may have a leak or — even worse — a drainage issue. Pooling water can attract bugs and rodents. We can help you create a foundation or drainage plan."
Meet the Entrepreneur
Talitha Schmidt grew up in Lewisville and attended Lewisville High and University of North Texas. She and her husband have three wonderful kids, age 13, 10, and seven who keep them busy running to soccer games, basketball games, and their many other activities. (But you sure won't hear Talitha complain.) She and her daughter are active in National Charity League and she and her husband are active in Argyle United Methodist Church where they serve as youth mentors to middle school and high school students.
Find out more at ConservaIrrigation.com.
---
Contact
(469) 502-6470
ConservaIrrigation.com
---