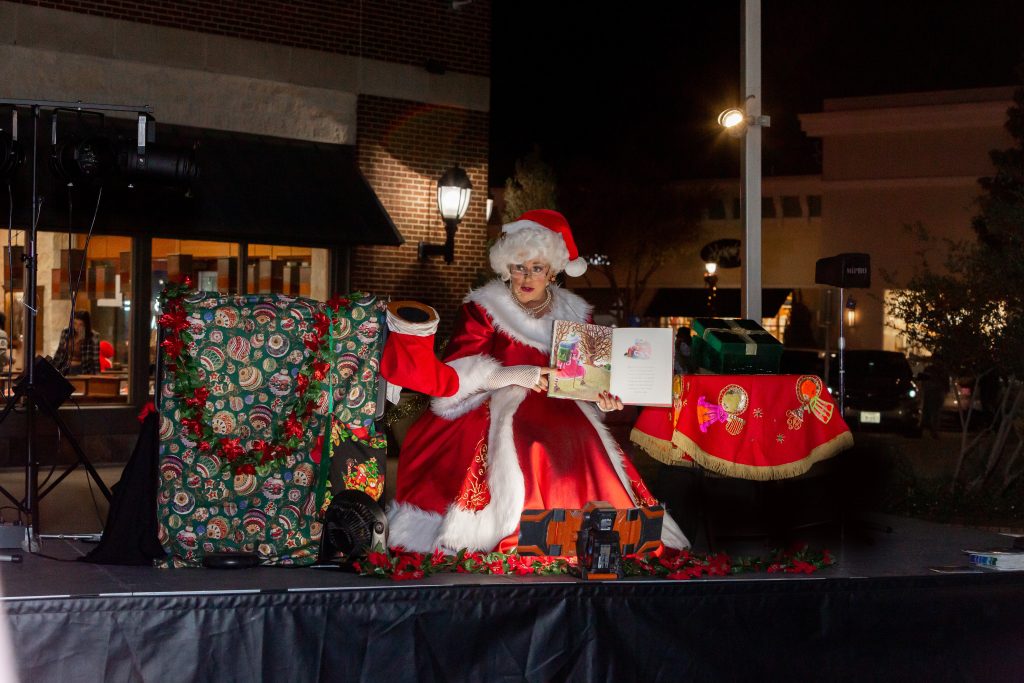 ---
Hillside Village offers family-friendly events that bring our community together all year long. Christmastime is even more magical. The same place that offers your family "lets-get-outside" fun with store events, promotions, and gatherings on the Village Green, is ready to put a spark in your holiday spirit with glittering family events throughout November and December.
Anchored by Dillard's, Dick's Sporting Goods and Barnes & Nobles, Hillside Village offers a vibrant collection of favorite national fashion retailers, dining, and unique amenities to get you right in the holiday spirit. Mark your family calendar for these holiday events. You won't want to miss a thing.
Village Lights
Saturday, November 19, 5:30 – 7:30 PM
5:30 PM K104 turns up the volume to awaken everyone's holiday spirit, a real 10' snow slide, festive entertainment, jolly photo-ops, holiday crafts, and more!
7:30 PM Be dazzled when Santa flips the switch on the giant 34-foot tree, turning Hillside Village into an enchanting winter wonderland.
Sounds of the Season
Village Green, Varies days & times
Enjoy a collage of musical seasonal delights while shopping with a variety of performances by local schools, churches, and professional musicians.
Experience Santa
Create memories with a special photo with Santa! Featuring a schedule of magical activities meant for everyone.
All photos, visits, and activities are located at Santa's Corner, Suite 406, near Razzoo's!
Nov 19 – 23
Saturday 6 PM – 8 PM
Sunday 12 PM – 6 PM
Monday – Wednesday 3 PM – 7 PM
Nov 25 – Dec 15
Monday – Thursday 11 AM – 7 PM
Friday – Saturday 11 AM – 8 PM
Sunday 12 PM – 6 PM
Santa Paws
Nov 21, 28 & Dec 5, 4 PM – 7 PM
Four-legged friends will have their own special time for photos with Santa. Consider bringing a bag of pet food for our friends at Tri City Animal Shelter.
Elf Academy
Dec 6 & 13, 10 AM – 12 PM
Kids can create their very own special holiday craft project. Participation is free for children in preschool through kindergarten.
*While supplies last.
PJ Party with Santa
Friday, December 9, 6 – 8 PM
Santa's Corner, 305 W FM 1382, Suite 410 (Next to toddler play area)
Join us for a Pajama Party at Santa's Corner! Before your annual visit with Santa, enjoy sweet treats*, a coloring station, and more! Parents are invited to bring children to this free event in their favorite pajamas!
*While supplies last.
Sensitive Santa
Sunday, Dec 11, 10 AM – 11:30 AM
Santa knows some children need extra patience and quiet time when visiting.
Exclusively for families with special needs children and their siblings.