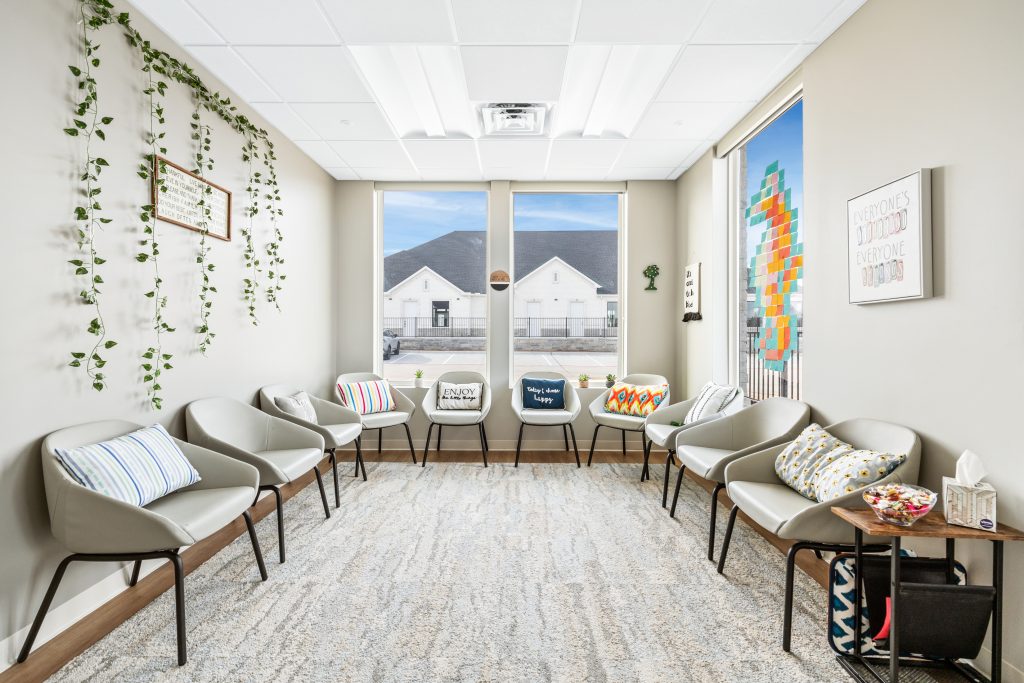 By
Meredith Knight
|
Photos by
Kenny Richard Photography
---
"Thank you, Connections Wellness Group! I have my child back!"
That's one of the things the mental health professionals at Connections Wellness Group love to hear. The internet is filled with such passionate testimonials from parents who found the help they needed, when they or their adolescent were in crisis. And they found it thanks to the psychiatrists, therapists, and counselors at Connections Wellness Group.
We all need help sometimes and that help can't be one-size-fits all. If you've noticed your child experiencing mental health struggles, the Connections Wellness team has a proven track record of healing and recovery, using the latest evidence-based best practices stemming from ongoing research. And they work to make that care as accessible as possible. Because weekly therapy sessions aren't always enough, they provide partial hospitalization (PHP) and intensive outpatient (IOP), as well as standard outpatient treatment, medication management, and group therapy.
Amanda Manchack LCSW-S, group executive director explained, "There may come a time when an adolescent needs more support than once-a-week therapy can provide. Or perhaps your child had a crisis in their lives requiring hospitalization. They can receive care in the hospital and then continue that care with us in a PHP program that runs Monday through Friday from 9 AM to 3 PM and eventually transition back into weekly or biweekly therapy."
"It's like going to school, but our focus is on their mental health," said Program Therapist Brittany Simer, LMSW. "We also help them keep up with traditional schooling, so they're not missing out during the six to eight weeks they're with us. This nationally accredited program works with your child, and they continue to earn grades and credits while they're here. Then, we work with their school and school counselors to help them transition back into the regular classroom."
During each six-hour day, they spend four hours working with a therapist, learning stress management, coping skills, and mindfulness, things we can all benefit from understanding. Counselors help identify their triggers and teach them coping mechanisms. Adolescents are educated about what anxiety and depression look like and how it may affect them. They're also able to work through family issues and trauma and learn skills for communicating with other people. They spend each weekday in group therapy working on social skills, learning how to regulate emotions, develop coping skills for managing symptoms and building resilience. They learn how to assert their needs and consider the needs of others in small groups of no more than 10. Counselors collaborate with classroom teachers and school counselors to identify areas where the child may be struggling as therapists help them develop skills to cope at home and at school.
"At the end of the six to eight weeks with us, we work closely with school counselors to develop a transition plan and get them back into school," Amanda said. "Then, we continue providing support and implementing a safely plan, once they're back in the classroom, and making sure they have appointments scheduled for follow-up care and medication management before they leave us. Our patients really benefit from this multidisciplinary team approach with doctors, nurses, counselors, therapists, parents, teachers, school counselors, and the child all on the same page."
Connections Wellness Group is easily accessible just off Preston Road and close to Dallas North Tollway. But they also offer transportation for youth in the program, to get them to and from treatment with less disruption to family routine. They treat students from the Denton, Prosper, Celina, and Frisco ISDs and elsewhere. Parents are always welcome to call, schedule a tour of the facility, and meet the counselors. Your child may be referred by their primary care provider or a mental health provider or may come without a referral. Although Connections Wellness Group therapists prefer to see your child in person, there are virtual mental health appointments available for adolescents which they can combine with in-person sessions when necessary and a 100% virtual option is available for adult patients from 4PM to 8PM each weeknight.
"The thing we love most is hearing back from our patients and their parents or school counselors how well they're doing handling stress and successfully navigating life," Brittany said. "We receive a lot of testimonials from school counselors and classroom teachers who witness the results of our therapy in their students. Our goal is to provide everything your child needs under one roof. Once they've spent time in our PHP or IOP program, they're able to return for therapy with people they already know and trust."
The team at Connections Wellness Group understands adolescents and provides a full line of mental health services including therapy and counseling for individuals, families, and couples, as well as psychiatry, evaluations, and medication management with numerous locations throughout DFW. And they do it all with a focus on the individual, offering hope, resilience, and satisfaction in life. Find out more at ConnectionsWellnessGroup.com.
---
Contact
130 South Preston Road, Suite 30
Prosper, Texas 75078
(972) 600-1214
ConnectionsWellnessGroup.com