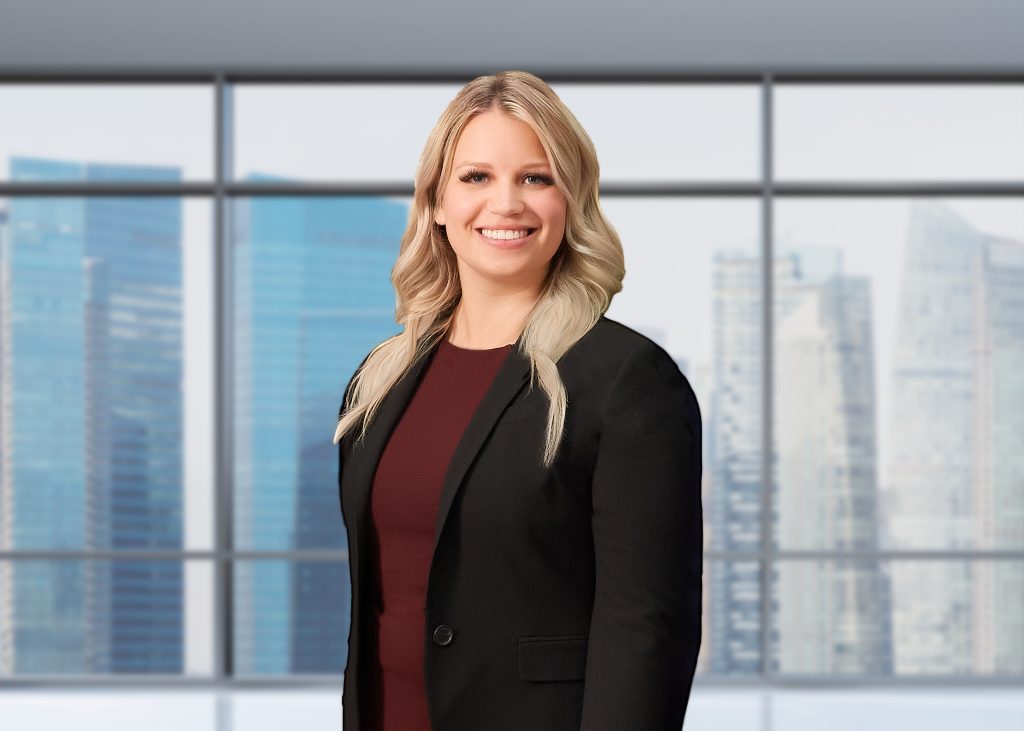 By
Meredith Knight
---
When you find yourself in need of a family lawyer, you actually need several things.
You need an attorney who is schooled in the law, but you also need a counselor to advise you, someone with a clear head, and a grasp of all the variables that make up a complicated family law case, someone who will help you make savvy decisions in what can be a highly emotional time in your life. And you need an advocate in your corner, someone with your best interest at heart who will fight for your rights and the rights of those you love.
Families in the Greater Rockwall area have just that — an attorney/counselor/advocate in Madisen Pittman of the Timpa Law Office. As a lifelong Rockwall resident, and graduate from Rockwall-Heath High School, Madisen cares deeply about the families she represents. Madisen developed a passion for family law while she was in law school and as a former CASA volunteer in Rockwall. She graduated from Texas A&M University School of Law in May 2020 with her Juris Doctorate and understands the labyrinth that makes up the legal system. Madisen has two undergraduate degrees from Southern Methodist University in Business as well as Psychology, that makes her keenly aware of the toll a court case can take on a family and each of the individuals involved and which offers her the tools to help minimize that damage. Further, she is one semester away from completing her master's in forensic psychology, adding to her experience in navigating difficult and emotional situations.
"Nobody plans to need a family law attorney," Madisen said. "When someone comes to my office, they don't necessarily want to be there. The first thing they need is someone who will really listen and care. This isn't a high point of their lives. They're often feeling helpless and worried by the time they see me. They need me to hear their legal needs as well as their emotional needs." Madisen wants her clients to understand that divorce is not always a negative thing. It can mean a fresh start. She helps them look at their divorce as more than an ending, as a new beginning. Then, she partners with them to make that beginning the best it can be.
Madisen brings a unique perspective to family law having spent years practicing criminal law. "Criminal law and family law intersect more often than most people realize," she said. "When a client has a criminal and family case pending at the same time, the criminal case will almost always affect the family law case. When it does, it is beneficial to have one attorney who is experienced in handling both the criminal and family law aspects of their case. My background allows me to handle both cases with confidence and to obtain the best outcome possible for my client."
When Madisen was ready to align herself with a family law practice, she took her time and did her homework. Of course, she knew the reputation of the Timpa Law Firm from growing up in Rockwall, but she loved the idea of working for a firm with such deep roots in the community and knew them to be conscientious, diligent, and compassionate family law attorneys. Their philanthropic spirit is what really tipped the scales for Madisen. She knew of their work with the Rockwall County Helping Hands, Child Advocacy Center, National Charity League, and other nonprofits in the community, and having been raised in a Christian home herself, she wanted to work with a firm that lives out the Christian beliefs on which she was raised. "I loved the idea of working with a firm that not only cares about their clients but cares about the community and the world at large," she said. "We care about each other as well. It's a very supportive office culture and we often collaborate on cases. So, our clients get the benefit of all our years of practice and areas of expertise within the firm."
The Timpa Law team are all deeply rooted in the Rockwall County community where they are active in various clubs and organizations. Although the firm is located on Rockwall's historic downtown square, the attorneys and the staff routinely practice in many counties in North Texas and each attorney is a member of the Family Law Section of the State Bar of Texas.
When your family dynamics change, the attorneys and staff of the Timpa Law Office can help you navigate the complex and difficult issues surrounding family law with sensitivity, integrity, and professionalism. A consultation with one of their attorneys can help you gain a clear understanding of your options, and when you retain their services you will have access to the information and guidance you need to make the best possible decisions regarding how to proceed with your family law matter.
With over 30 years of combined family law experience, the legal team at the Timpa Law Office will apply their knowledge and expertise to help protect you from the pitfalls of the complicated area of law. They will evaluate your individual circumstances and guide you in determining whether your case requires an aggressive strategy, or whether a collaborative approach would be more appropriate. The attorneys also engage in alternative dispute processes such as mediation, settlement conferences, and collaborative law, when appropriate. From your initial consultation to the conclusion of your case, the attorneys and staff at the Timpa Law Office will remain committed to treating you with the highest standards of confidentiality, compassion, and integrity.
The extensive experience of the family law attorneys at the Timpa Law Office allows them to create a customized strategy for each client's case to assist in achieving their objectives and goals. The seasoned attorneys and staff routinely handle a variety of family law matters, ranging from simple non-contested cases to cases involving complex legal issues. The attorneys and staff at the Timpa Law Office have access to a vast network of professionals and experts, such as certified public accountants, certified financial planners, tax professionals, and more, to consult with and utilize when necessary to help achieve their clients' objectives and goals. Find out more at TimpaLaw.com.
Services Include:
---
CONTACT
202 North San Jacinto Street
Rockwall, Texas 75087
(972) 771-9627
TimpaLaw.com