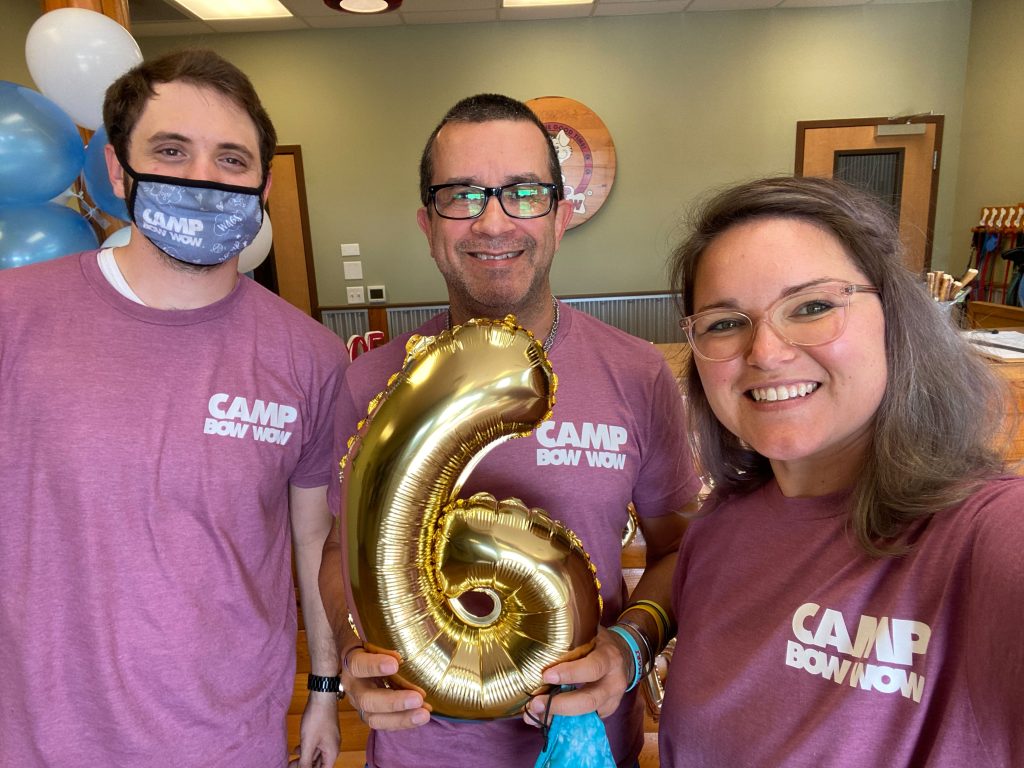 BY MEREDITH KNIGHT
It's that time again. As you're making your holiday lists and plans, if travel is in the mix, one local family has got you covered with a loving, pampering vacation for your fur babies. The Morillo family offers local pups physical, mental, and emotional stimulation within a comfy, nurturing environment. So, you can spend time away with family and friends or enjoy a much-needed vacay, while your dog is happy and healthy and loved at Camp Bow Wow, Katy.
It's no wonder they were voted Best Of in Living Magazine's Readers' Choice awards —again this year — along with receiving numerous industry awards. What sets Camp Bow Wow, Katy apart? For one thing, you can slip away from holiday festivities and watch your dog in real time — either on your computer or your phone — as they romp in the play yard with a Certified Camp Counselor or slip inside for a snooze. (Dogs have full access to inside and outside spaces, during regular business hours.) You can also purchase one-on-one enrichment time with a Certified Camp Counselor who'll engage in a game of fetch, read a book, or just snuggle with your dog.
Groomer Bianca Hernandez (another Readers' Choice winner) is on hand to get your dog holiday gorgeous. And the staff is available to administer medication, when needed, and feed your dog their own food to adhere to any dietary restrictions. Camp Bow Wow, Katy is accepting reservations now for the Christmas holidays. But hurry! Spots go fast.
Contact
1515 Vander Wilt Lane, Building 5
Katy, Texas 77449
(281) 849-3647
CampBowWow.com/Katy