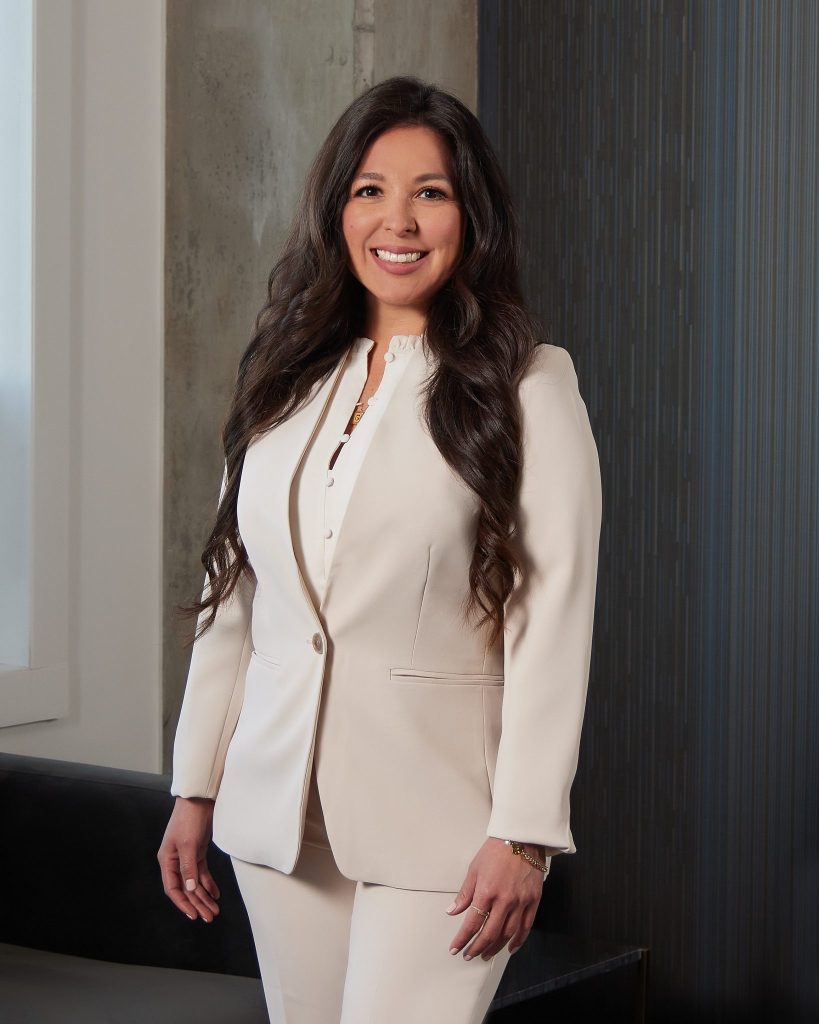 By
Meredith Knight
|
Photo by
Scott Peek Photography
---
McCraw Law Group is well known across DFW for pursuing personal injury compensation with commitment, integrity, and dignity. But few people know about the woman who keeps the cogs on the McCraw Law machine moving. As chief operating officer, Gloria Campos oversees the day-to-day operations, ensuring that the company's vision, mission, and core values are upheld. She works with leadership to develop and improve management practices and ensures efficiency. And she does it all with a smile and a kind word for all. It is easy to have that attitude when you truly believe in the work you do.
A McKinney native, Gloria has spent more than 20 years in personal injury leadership and management. Gloria is an integral part of the company, helping to guide and make strategic decisions and then implementing the operational decisions. She builds capacity at all levels, identifying strengths and unique skillset and effectively channeling those abilities into their firm's endeavors which have led to phenomenal, sustained growth. When asked how she got started, she admits she just stumbled into her career by accident. (No pun intended.) "My oldest sister is a criminal and immigration attorney," Gloria said. "She was leaving to start law school and asked if I wanted to step in her place." It did not take long for Gloria to realize she had a passion for the work they were doing on behalf of personal-injury clients.
"Personal injuries can take a toll physically, emotionally, and financially on the injured and affect family relationships," Gloria said. "We work to resolve that strain, taking steps to preserve their claims, wrangle with insurance carriers, deal with attorneys and providers, while our clients focus on their medical recovery. Their injuries impact their lives and by extension their families, especially when family members are suddenly called upon to become caregivers. We have 24 team members whose goal every day is to have a positive impact in our clients' lives, and I am proud I can play a part in that effort."
Culture is especially important at McCraw Law Group and Gloria is intentional about hiring people who share in their core values including having compassion. Together, they work hard to make their clients feel supported. "We're a team and everything we do is to help our injured clients," Gloria said. "Our attorneys work tirelessly to help our clients recover damages so they can rebuild their lives. We hold wrongdoers accountable and encourage others to follow safety rules. By helping our clients, we are helping build a safer community."
When not on the job, Gloria enjoys time with her family and the outdoors. She and the firm are big supporters of Direction 61:3 which supports young adults who have aged out of the foster care system, providing them with life skills, housing, therapy, education, and securing employment. To learn more about Gloria Campos and McCraw Law Group, visit McCrawLawGroup.com.
---
CONTACT
1504 1st Avenue
McKinney, Texas 75069
(972) 779-6564
McCrawLawGroup.com