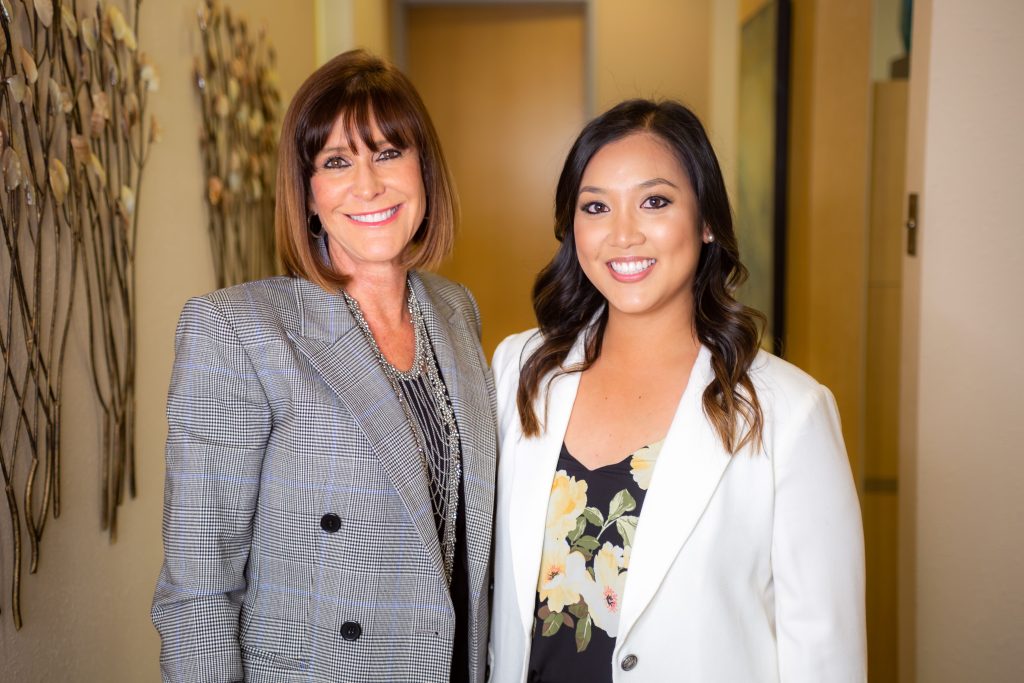 "I believe in getting to know my patients on a personal level and prefer to address their dental health in relation to their overall health."
By Drew Anderson
---
You deserve the best that contemporary dentistry can offer. Dr. Sandi Hamm and Dr. Nicole Grant invite you to experience dentistry that is more comfortable and efficient than ever. Using the very latest techniques and procedures, Dr. Hamm and Dr. Grant strive to give you the smile you've always wanted – comfortably and quickly, with results that stand the test of time. Specializing in complex restorative and cosmetic procedures, they bring state of the art technology and cutting-edge dental services to your entire family in a comfortable and welcoming environment.
"We want to keep our practice relationship orientated and create beautiful smiles along the way," said Dr. Hamm. This philosophy is shared throughout the practice as they strive to understand your goals, concerns and expectations while supporting your health and wellness. They offer comfortable treatment rooms, an inviting atmosphere and personable team members to put you at ease for every visit.
As a longtime Mansfield resident, Dr. Hamm is proud to offer her services to her community. A graduate of Baylor College of Dentistry, Dr. Hamm has improved smiles for Dallas-Fort Worth patients for over 30 years. When she isn't building beautiful smiles, Dr. Hamm enjoys yoga, traveling, and spending time with family and friends. She is also an active member of her community, participating in various business, school, and church events.
"I believe in getting to know my patients on a personal level and prefer to address their dental health in relation to their overall health," said Dr. Hamm.
Dr. Grant, who graduated from UNLV School of Dental Medicine, is also dedicated to forming meaningful relationships with her patients. For her, what's most important about being a dentist is taking the time to foster personal, long-lasting connections with people. Alongside Dr. Hamm, Dr. Grant works hard to create a stellar dental care experience in the Mansfield community. In her spare time, Dr. Grant enjoys traveling and trying new restaurants as well as cooking and hosting dinner parties for friends and family. Additionally, she is a Captain in the US Army Reserves, where she joined as a dental officer in 2016, and is proudly serving our country.
Offering comprehensive general, restorative and cosmetic dentistry, Dr. Hamm, Dr. Grant and their team provide individualized care. Most importantly, they are dedicated to helping you maintain both your health and your smile throughout your life.