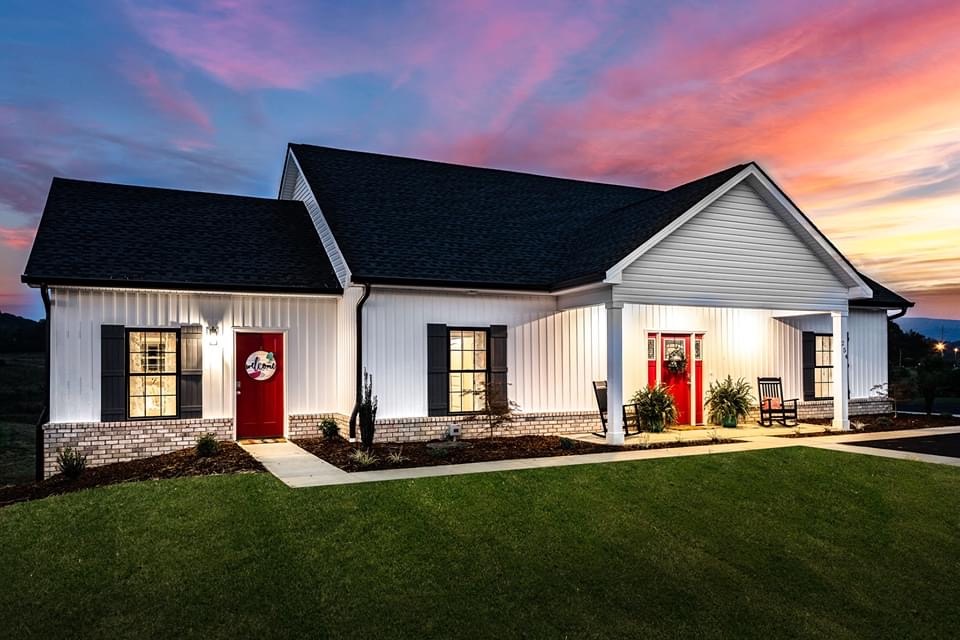 BY MIMI GREENWOOD KNIGHT
Not many mamas can say they got their child at WalMart. But I can. It was a random Tuesday morning when I received a call from our local Department of Family and Protective Services (DFPS) telling me there was a one-year-old boy entering the foster care system and asking whether we could take him into our home. Although my husband and I were expecting our first foster child, we didn't know what age our child would be, so we weren't prepared with diapers, clothes, and age-appropriate toys. No problem. Our case worker would meet us at WalMart and together we could gather the things the baby needed. That's where we first met our blue-eyed Jonah who we were blessed to adopt, a year later. He came with an Elmo doll and two outfits stuffed in a trash bag. But many foster children come with just the clothes on their backs and don't have a home immediately available for them like our Jonah did.
When they don't, they're often left to wait in a cubicle or conference room at a DFPS office, while a case worker scrambles to find them placement. Sometimes they wait for hours—sometimes for days—in a cold, impersonal government office. In 2018, a woman named Ronda Paulson had a better idea. She decided they deserved more. What if there was a home? A loving home, where these traumatized, scared and anxious kids could go while they await foster care placement. A home where these children were given a hot meal, a warm bubble bath or shower and a comfy bed to sleep in. A home where they'd be provided new clothes and toys to play with. A cheerful, kid-friendly home, with loving volunteers who remind them they are not alone.
That idea was the genesis of the first Isaiah 117 House in Tennessee. Currently, there are 5 open homes and over 20 counties in the process of opening a home around the country. The first Isaiah 117 House in Texas is coming to Dallas County. "We had our expansion kick-off on September 18th," said Meagan Haasbroek, one of two Dallas County Expansion Coordinators. "For the next six months, we are focused on raising awareness. We'll be visiting churches and attending meetings of local organizations and businesses to educate the community on what removal day looks like and how we want to change the way foster care begins."
Lauren Schaefer, the other expansion coordinator said, "The mission of Isaiah 117 House is to reduce trauma for children on the day they are removed from their home, lighten the load of DFPS staff and ease the transition for future foster parents. These children are being taken from the only home they've ever known and we want to make sure they are seen for the person they are, not the thing that's happened to them. We want to give them their dignity back and to ensure they know that they have done nothing wrong."
"The response from our community has been overwhelming," Meagan said. "We realize not everyone feels led to foster, but the Isaiah 117 House offers many other ways to make a difference for these kids. People can help by joining us at 1:17 PM each afternoon as we stop wherever we are and pray that God moves powerfully to bring this resource to our community, for the children we will serve, the CPS case workers and the foster families we will support."
You can also get involved by attending our expansion meetings held on the last Thursday of every month from 6:30-7:30 PM at Calvary Baptist Church located at 401 W. Church Street in Grand Prairie, TX. Please follow Isaiah 117 House Dallas County on Facebook and Instagram and sign up for the monthly newsletter for the latest updates. Be sure to mark your calendar for April 28th for our Let's Build This House Luncheon (time and location TBD).
"These children have done nothing wrong and all children deserve the love and safety of a home," Lauren said. "Our goal is to provide that to them. It is going to take an army of God's people to make this dream of ours come true, and an army is what we are trying to build. Please be praying about what part you can play in building this home." Together we can change the question "What if there was a home?" to "There is a home!"
(423) 518-3760 ext. 636
[email protected]
[email protected]
@isaiah117housedallascotx on Facebook and Instagram
linktr.ee/Isaiah117houseDallasCoTX
There are currently 400,000 children in foster care in this country, nearly 15,000 in Texas alone, and, at any given time, hundreds are waiting for foster care placement.
Learn to do good. Seek justice. Help the oppressed. Defend the cause of ophans. Fight for the rights of widows." – Isaiah 1:17 ESV