What's Your Flavor?
By Mimi Greenwood Knight
We all dream of it—the perfect extension to our home—a backyard landscape that bids us come linger in lush tranquility. Be it a mystic Asian oasis, a carefree tropical retreat or a spicy Tuscan hideaway, it can be as close as a step outside your door.
Asian Calm
What turns a simple back yard into an Asian garden? Is it the concept of "nature in miniature," the meticulously groomed greenery, a touch of exotic hardscape or the Koi gliding through an in-ground pond? It's all of the above and more.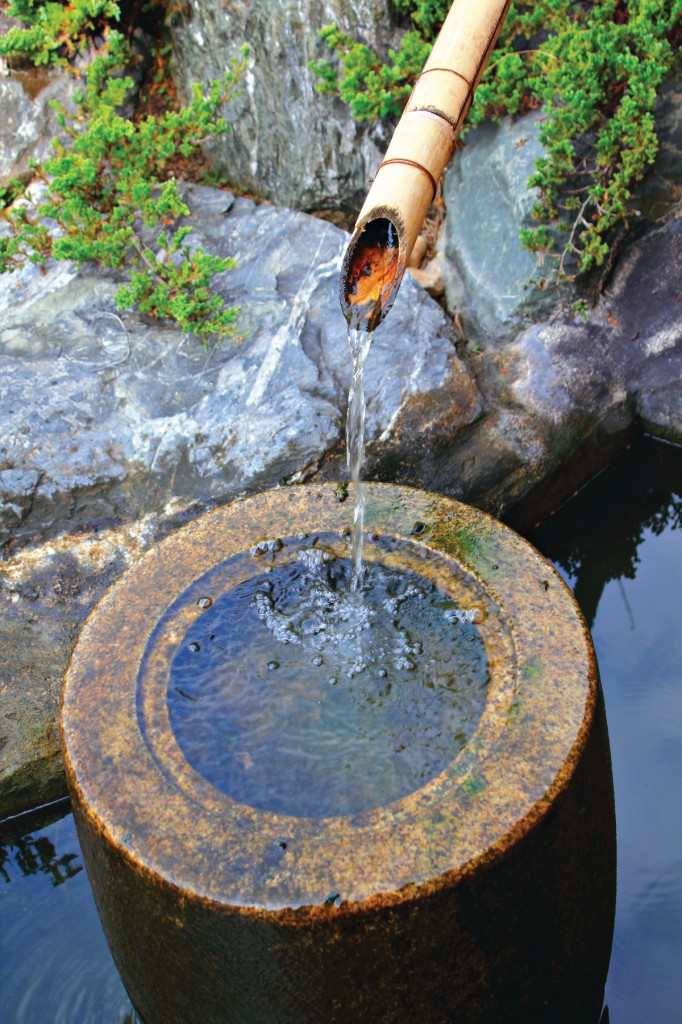 Utilizing a small space, this Asian garden beauty is perfectly appointed with inviting walkways, soothing water features and the seamless combination of in-ground and container plantings. The designer chose graceful native plants that, though they can thrive in our often harsh climate, offer the flavor of Asia right here in Texas.
If this verdant lawn doesn't tempt you to abandon your shoes for a barefoot stroll, the stone pathway will. Intentionally meandering, it welcomes visits up onto a traditional elevated bamboo bridge.
Tucked away in a quiet corner of the landscape, this natural stone urn welcomes water from a bamboo pipe. In typical Asian garden style, symmetry is disregarded to let "nature be nature."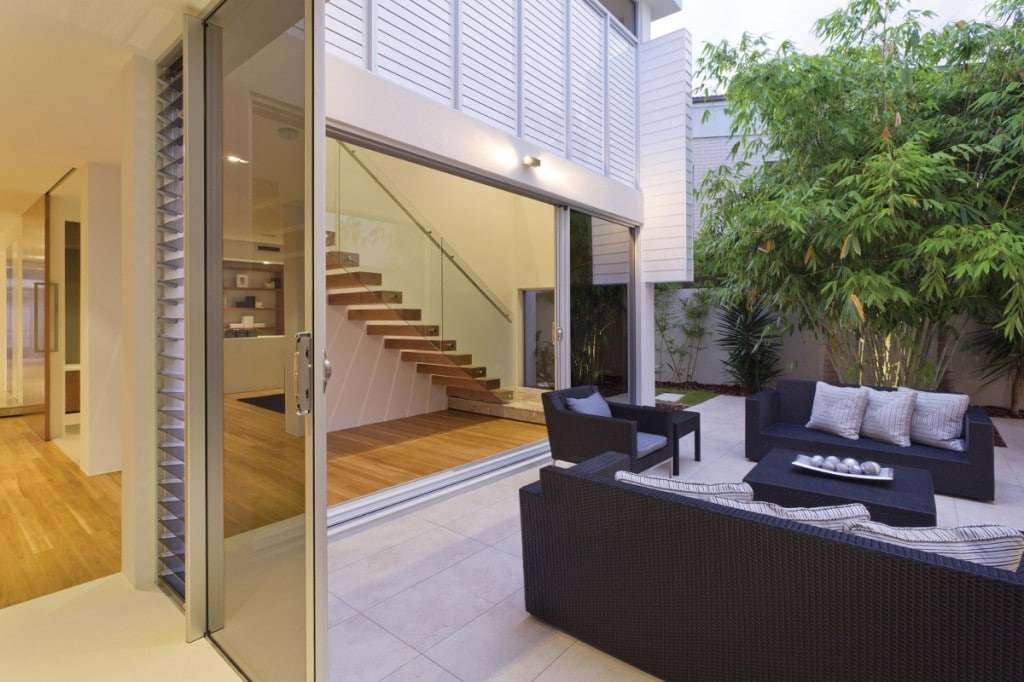 The clean lines of this outdoor room and the open, unfussy architecture of the home, contrast nicely with the fringe of the bamboo framing it, crafting a private refuge just outside the back doors.
Tropical Paradise
Remember how hard it was to tear yourself from that Mediterranean or Caribbean vacation and return to the reality of day-to-day life? Why not emulate your favorite tropical destination in your own back yard? Evoking that island theme is as easy as selecting the right plants and incorporating other natural elements.
Think palms of varying sizes and personalities, with flowering hibiscus, bird of paradise, and more. Introduce a lazy water feature for its soothing liquid sounds and welcoming, all-natural furniture and you can almost feel those island breezes and taste that fruity drink in your hand. This yard is a perfect example.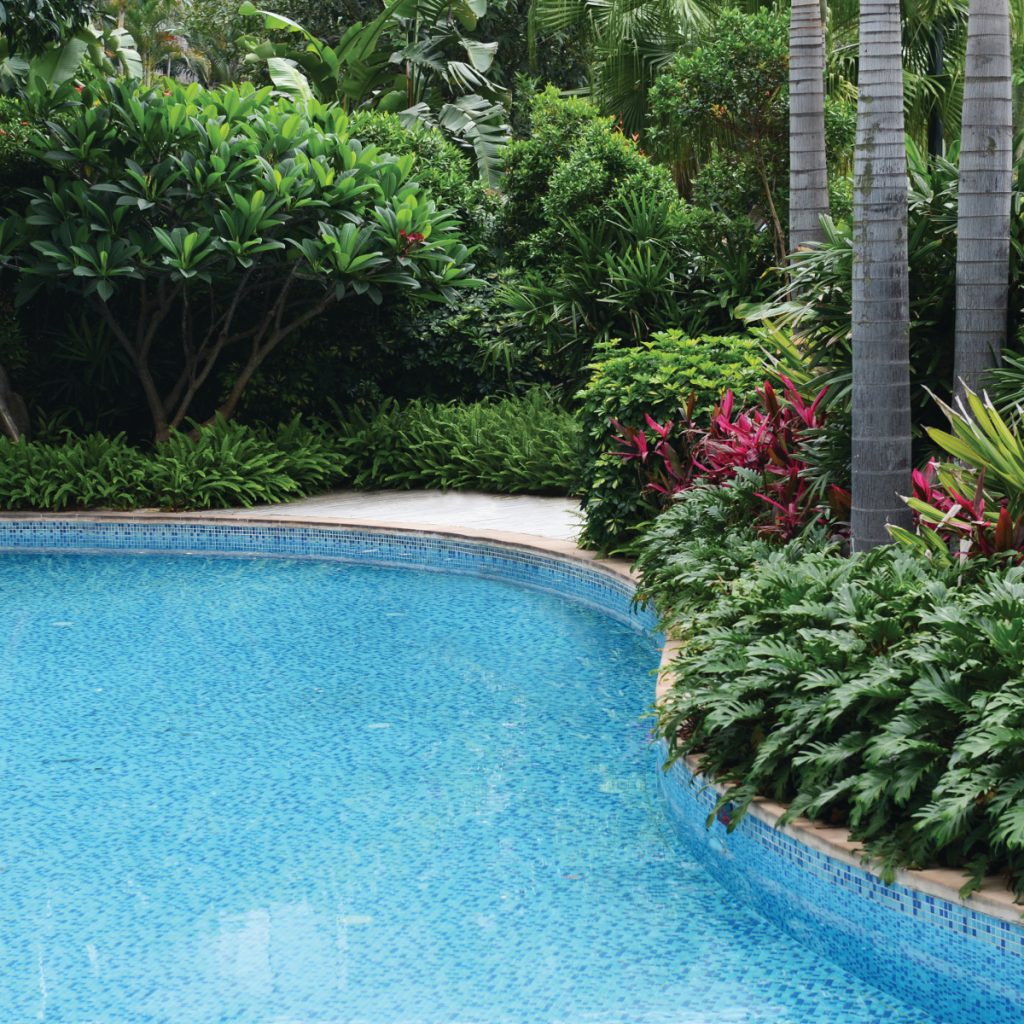 Aquatic tiles of staggering sizes and shades provide an irresistible cool that beckons swimmers for a dip, while overgrown foliage offers the impression of an expansive and thriving garden, within a limited space.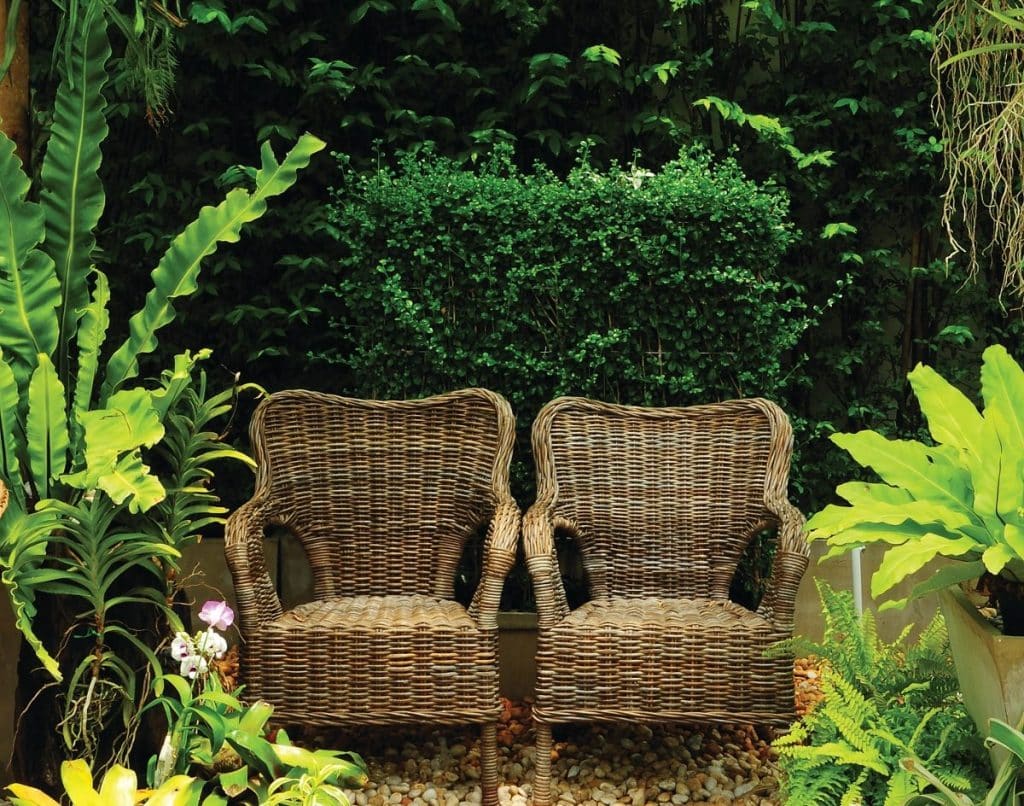 This seating area is a study in contrast. Geometric hedges balance climbing vines. Darker greens oppose yellow-greens, while white stones and terracotta bricking offer a stoic canvas for a space that portends to overgrow.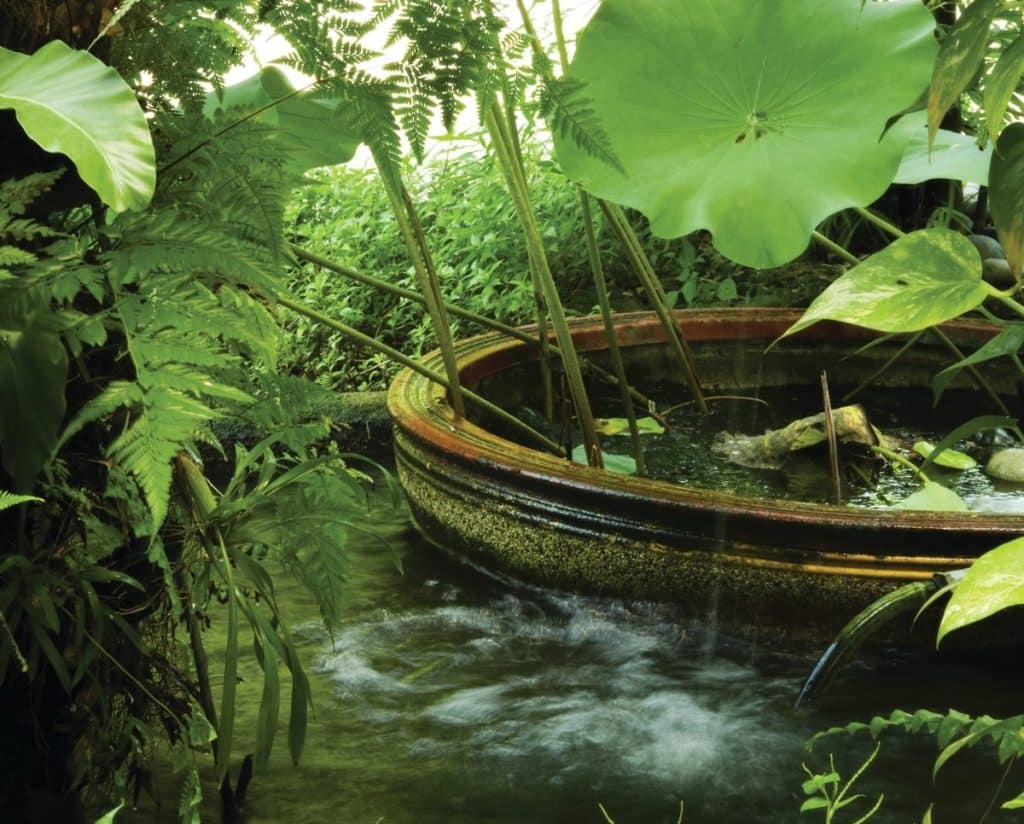 Careful planning makes for a garden that looks anything but planned. Around this cooling water feature tropical plants decide how and where they'll grow over, around and out of a natural stone fountain.
Tuscan Escape
Nothing says "old world charm" like a Tuscan-inspired garden, where timeless elegance evokes memories of Italian hillsides little changed by the passage of centuries. With the right touches, you can enjoy old-style seclusion in the heart of the city or suburbia. This lovely offering employs natural stone, terracotta water features and ageless plant varieties to do just that.
Natural materials were hand-selected for their ability to make the new appear old. Boulders, stones and weathered bricks create a feeling of being settled and long established. Ornamental pots, which can be moved as the landscape dictates, add softness or lushness with the use of just the right foliage or flowers.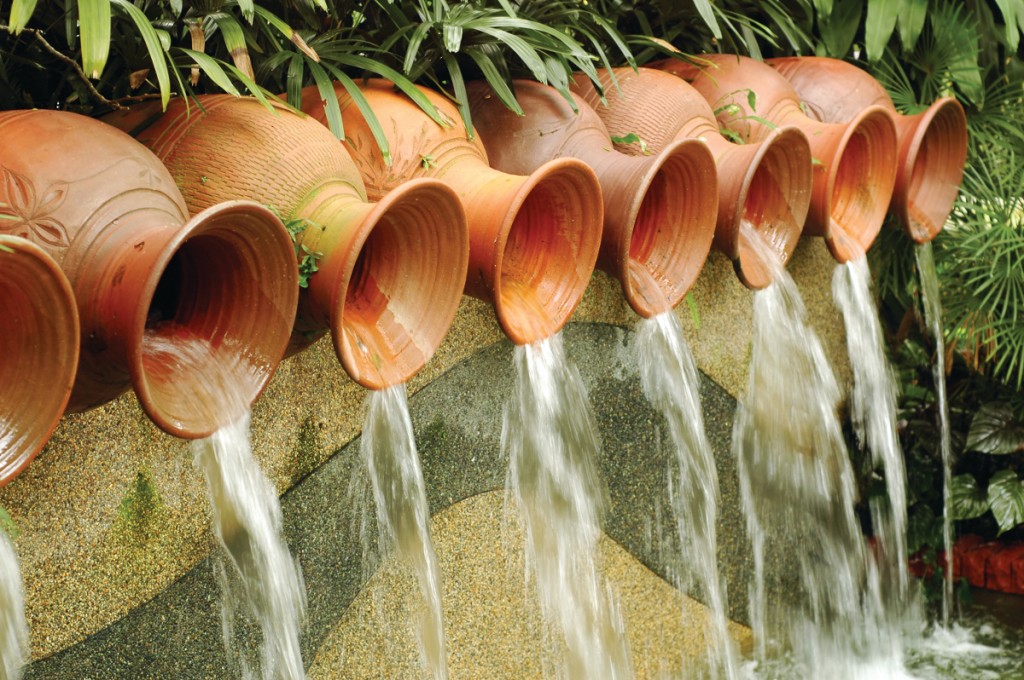 This unique water feature combines geometric design with rustic charm. The stone wall mimics the movement of water while employing a rhythm-through-repetition in alternating colors for an overall tranquil effect.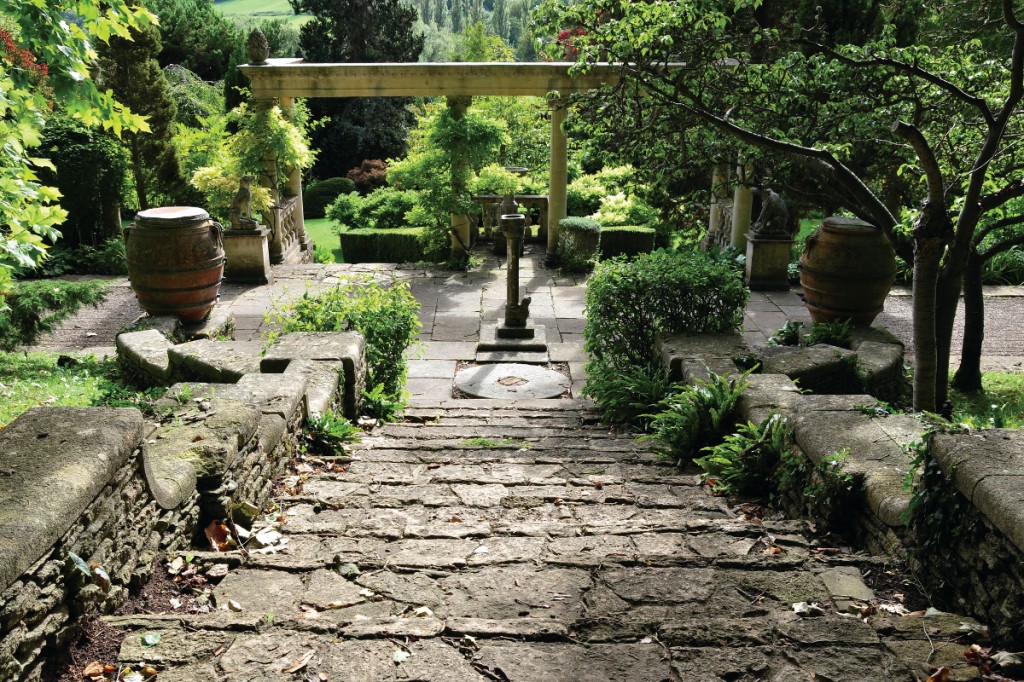 Fern-covered stone steps stone, lush, expansive lawn, patina on architectural features and vines clinging to faux Tuscan ruins combine to create a scene worthy of any Tuscany villa.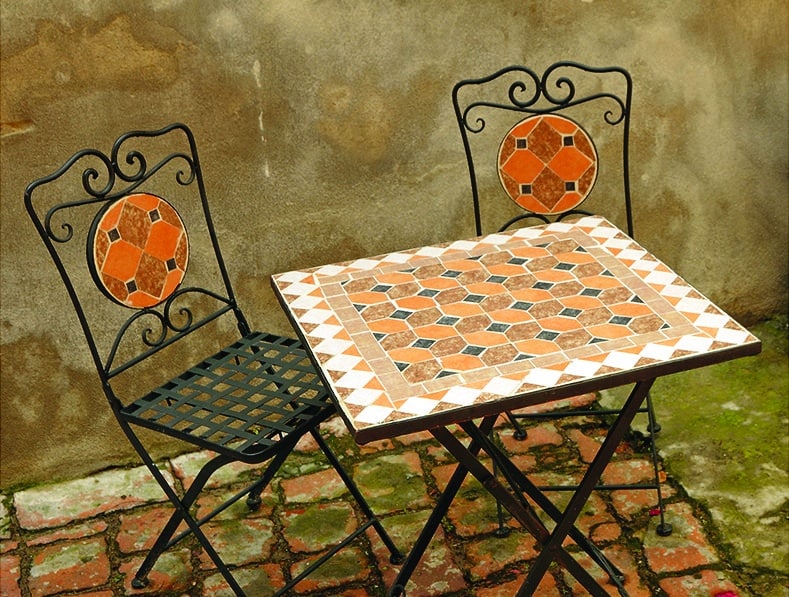 Broken, mismatched brick and native mosses set the stage for this Tuscan courtyard, while carefully selected furnishings, native succulents and a pleasing touch of red in the otherwise monochromatic plantings complete the statement.