Ways to Enhance Your Floors Before Holiday Guests Roll In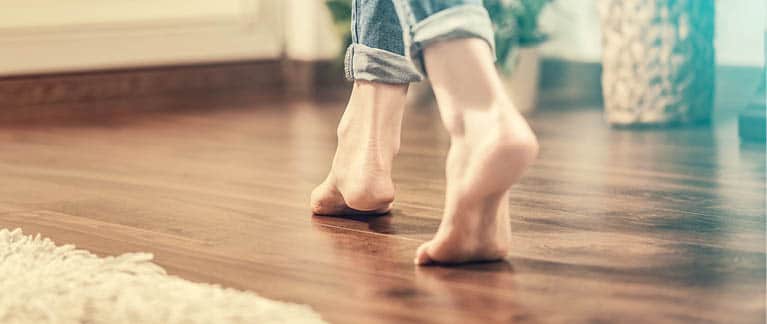 Looking for a way to brighten and refresh your home before the surge of guests? Look down. Nothing sets the stage for a fresh, new look in any room like new flooring. And there's plenty of time to make it happen before friends and family are knocking at your door.
A Floating Floor
Wood flooring adds warmth to any room. A floating floor can give you that warmth without having to nail down traditional solid-wood strips. Instead, planks are glued or snapped together and installed over your existing flooring. So, you get the hardwood look in a floor that's extremely stable. And it's ready for furniture and foot traffic in just one day.
Engineered Wood
Constructed of sheets of wood attached together like plywood, engineered flooring offers a quicker, easier way to obtain a new floor, and it comes with a durable factory-applied finish that's as tough or tougher than traditional solid-wood strips.
Cork
Forget about ice-cold floors on winter mornings. Cork flooring is resilient and durable, stylish yet earthy, and can turn a cold room into a cozy nest. Engineered floating-floor systems sit nicely over plywood, concrete, or existing flooring. Turn your kitchen or playroom floor into a comfortable "mat" where your guests' toes can roam free without fear of the big chill.
Vinyl Tile
Vinyl tile is colorful, easy to clean, and crack resistant, perfect for a bathroom, foyer, laundry room, or mudroom. Tiles come in dozens of colors, patterns, and textures, so you can have fun creating checkerboard designs, floors with contrasting borders, and more.
Tile
Tile floors are beautiful, low-maintenance, and give you the opportunity to customize your look, playing with patterns and designs to suit your taste. They're also durable, making them perfect for an entryway or a place that's accustomed to spills, such as a bathroom or kitchen.
Stair Runner
Add a touch of elegance, texture, and color to your home's interior staircase by installing a carpeted runner. The narrow strip of carpeting is set on a pad and then attached to tack-less strips nailed to each tread. Winding stairs are a bit more challenging, but it's still possible to make a bold statement with a stair runner rug.
Carpeting
There's nothing like carpeting on bare feet. And the right choice can bring a room to life. Carpeting also affects the acoustics of a space, eliminating echoes and making music, television, and even conversation more enjoyable.
Not only will these new flooring ideas give your home that wow factor before your holiday guests arrive, but when you wake up in the new year, you'll be happy to know you've done something to boost your home's resale value and your family's home life.
By Mimi Greenwood Knight