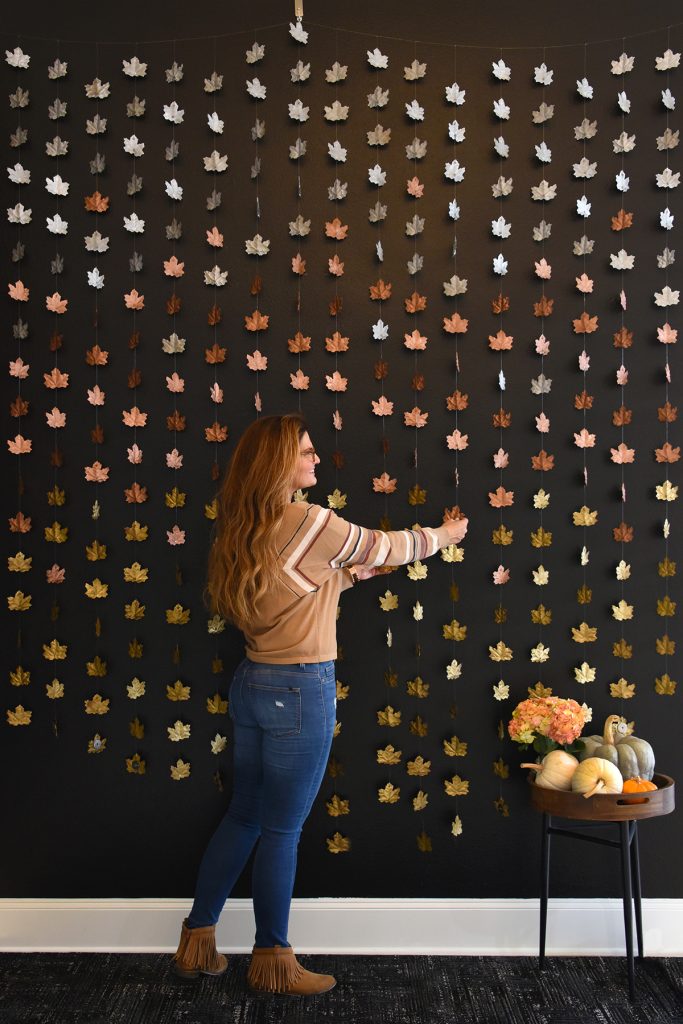 By Courtney Warren
I can't think of anything better than the first cold snap of fall after a brutal Texas summer. And, as soon as it happens, I'm more than ready to haul out the fall decorations. You, too? Well, here are some inspiring tips from one of my recent fall installations.
Plethora of pumpkins
Pumpkins are THE classic fall item, symbolizing all the bounty of the fall harvest. So, don't hold back — go for pumpkin overload!
There are so many pumpkin versions these days, both faux and fresh, in every color and material. White or ghost pumpkins have become especially popular, and we're using them everywhere. There are green varieties, from sage, forest, mint, and teal — even the palest pinks.
Go big or go home
In fact, you can go big AT home, and I recommend it, especially if you have a larger space to fill, as we did in this home that features a supersize mantel. Options include large artwork or graphics and balanced wreaths on stands for symmetry.
And of course, the pumpkins, large and small! Generally, I like to stick with the same color scheme throughout and vary my textures and sizes. On this mantel (Opposite Page), I chose mostly white pumpkins with a few injections of autumn orange.
You might choose a garland of faux fall leaves or burlap pennants with a welcoming fall message. For my client, we chose deep glossy green magnolia leaves with their rich russet undersides for our earthly neutral scheme.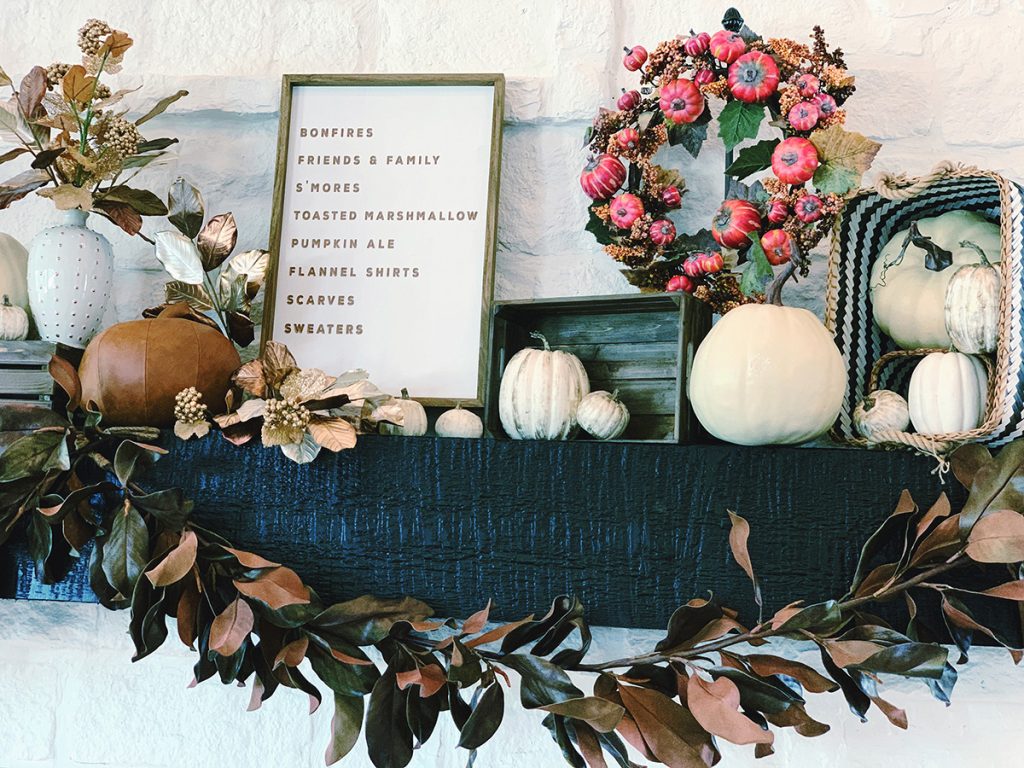 Autumn is a great time to incorporate some glowing metallics in your arrangements, as we included on the mantel. Gleaming copper or brass containers or metallic faux florals can add a warm sheen that reflects the mellow fall sunlight or your glowing candles.
Contain yourself
Because a mantel is already at eye level, many contents might not be visible. One easy-to-use trick to create height and visual interest is to tip up containers of various kinds and fill them. The inside of the basket or crate, or tray also provides some additional texture for your grouping.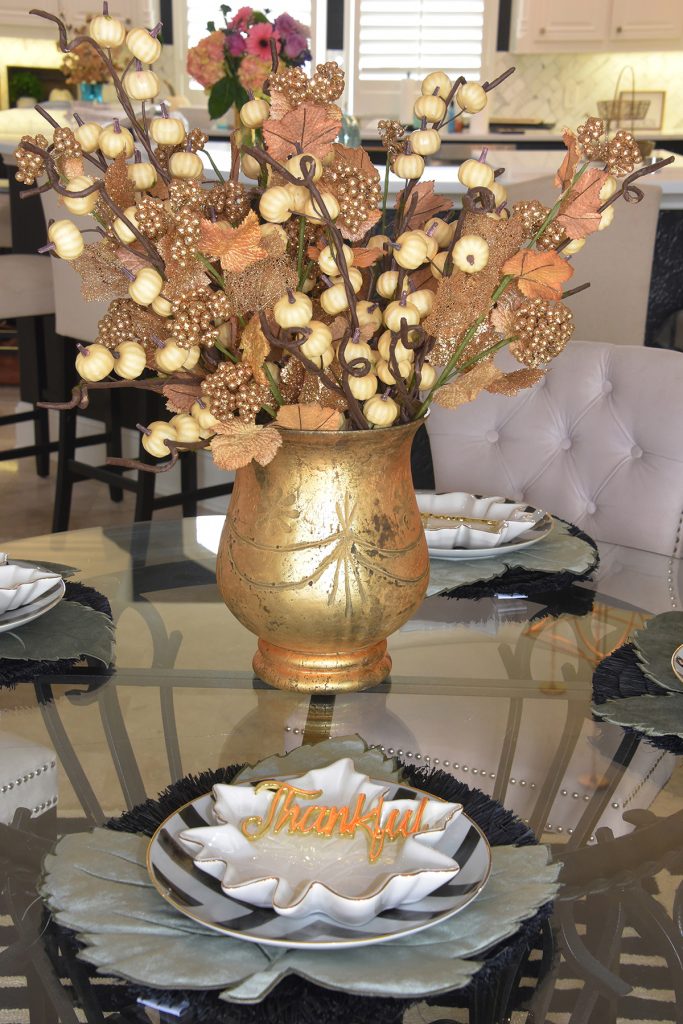 Other ideas for height:
Use stacked books or cake stands.
Fill a vase with natural bare branches, a stem or two of berries, or other dried botanicals.
Try adding a few mini gourds or a bundle of wheat stalks under a glass cloche.
Take it outside
Your first chance to say hello to your guests is outside your door. Welcome family and friends to your home with a festive doormat, an extravagant fall wreath, and a lively arrangement of cheery autumn elements.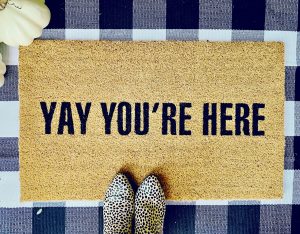 The outdoors is a perfect opportunity to cast off the traditional fall color choices. Purple is a great and often underused fall color. Leafy ferns and smooth white pumpkins offset the purple and white mums in a couple of sizes. Notice the touches of tranquil teal in pots, pumpkins, and even the ornamental cabbage hues. We even used our tipped crate idea here as a frame for the smaller mums.
Courtney Warren is a Dallas area interior designer whose award-winning design work has been featured in numerous national media outlets and whose clients span the North Texas area.