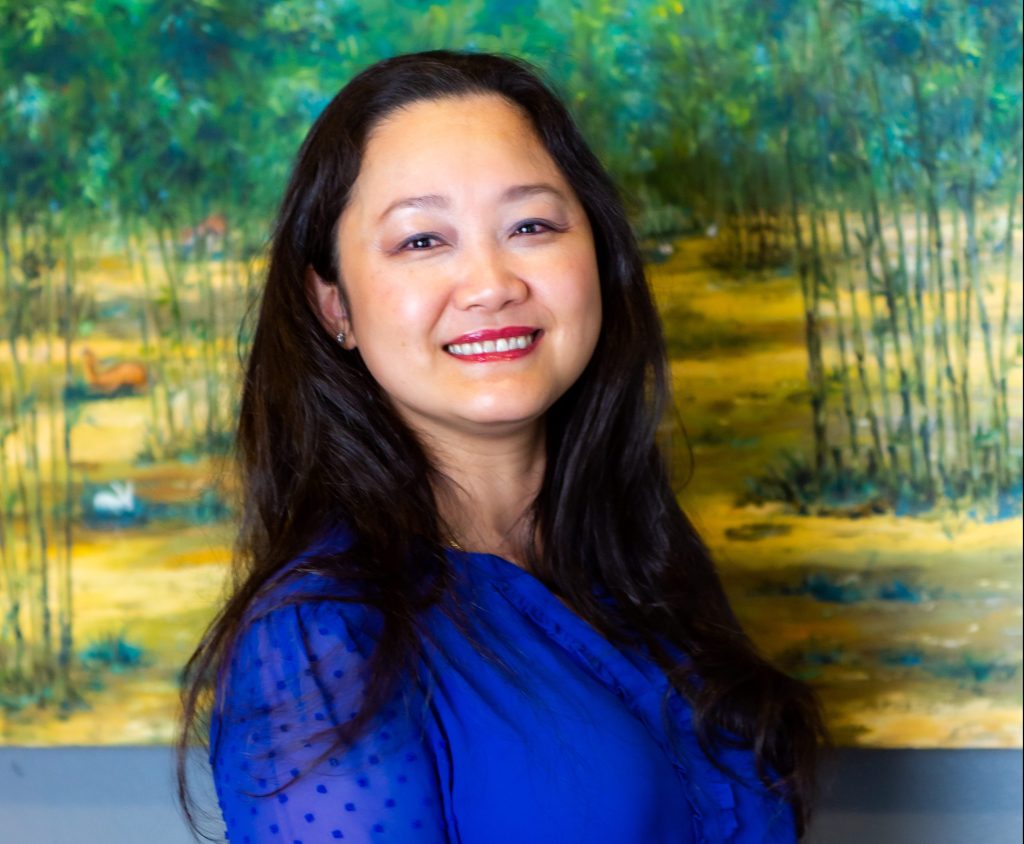 BY MEREDITH KNIGHT
Those who see Dr. Kim Le in her scrubs every day at work might be surprised to know what a girly girl she really is. "Since I wear scrubs throughout the entire week, I come off as a tomboy, but I'm actually very girly deep down," she laughed. "I don't get to explore my fashionista side as often as I'd like to, but I do get to express my love of art by creating beautiful smiles for my patients. My passion is changing my patients lives by changing their smile."
It's a formula that's seen her name in America's Top Dentists (every year since 2006), Fort Worth Top Dentists in 2007, and a lifetime member of Who's Who. "My staff and I strive to go above and beyond to help each patient and provide them with the best care, best quality products and services, and best information we can." she said. Dr. Le and her team stay at the forefront of their field by attending continuing education courses throughout the year, over and above what's required.
Dr. Le likes to practice collaborative dentistry. "I always want to hear my patients' ideas, opinions, and feelings," she said. "This is their dental home and I want them to know and trust me and my staff. Patients tend to underestimate the importance of oral hygiene health, but more and more studies are showing connections between the health of the mouth and the health of the rest of the body. When bacteria is allowed to build up in your mouth, every time you swallow it enters the vital systems of your body where it can contribute to life-threatening conditions. It's important for us to stay ahead of any periodontal disease, so this never happens."
When your treatment calls for cosmetic dentistry, Dr. Le offers a wide range of procedures to help you achieve the smile of your dreams, including Invisalign, veneers to close gaps and repair chips, teeth whitening, and laser dentistry. Dr. Le is a specialist in prosthodontics with extensive training in the diagnosis, treatment planning, and rehabilitation of clinical situations including the placement of dental implants to regain the ability to eat and smile with confidence.
Meet Dr. Le
Dr. Le grew up in the city of Binh Duong, Vietnam. She moved to Mansfield in 1990 and made the Lone Star State her permanent home. She went on to graduate from Baylor College of Dentistry where she obtained her Doctor of Dental Surgery in 1998, completed her Prosthodontics residency at Baylor in 2001, and her Master of Science degree in Biology in 2006. Dr. Le just celebrated her 24th year of practicing dentistry. She has spent 20 of those 24 years in Mansfield. She is also a proud member of the American Dental Association (ADA) and the American College of Prosthodontics. Outside the practice of dentistry, Dr. Le enjoys spending her time with her husband and son traveling, sewing, and making original jewelry. She is active with AGAPE Charity and is involved in many activities such as Boy Scouts with her son.
Contact
990 US Highway 287 North, Suite 112
Mansfield, Texas 76063
(817) 473-6677
KimLeDDS.com