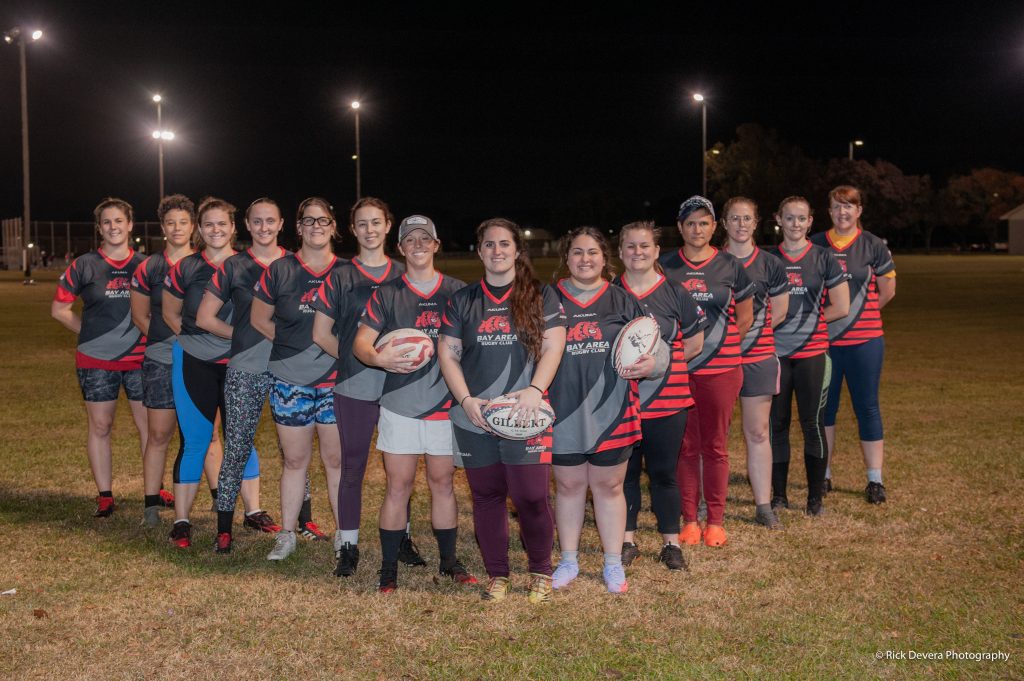 BY CHERYL RUSDAL
Lauren Patterson knows the secret to eliminate the post-holiday fatigue and stress that follows many of us into the New Year. With the rush to get in shape and fitness goals looming, she encourages folks to consider learning a new sport, but not just any sport — rugby.
Rugby is a close-contact sport. The game's objective is to ground the playing ball behind the opponent's line. "Many people don't even know women's rugby is a thing," she said. "It is a thing. And it's incredible, not only for stress relief but for self-confidence and physical fitness as well," she added.
Lauren is the Founder and President of the Bay Area Women's Rugby team, which is a non-profit amateur sports team. Rugby has been her passion for 10 years. When Lauren moved to the Bay Area years ago, she was disappointed to learn that there were no established rugby teams for women in the suburbs of Houston.
She reached out to Bay Area Rugby Club, a well-established men's team that welcomed the idea of expanding the rugby community and supported starting a women's team. 2022 marks the 5th anniversary milestone for the BARC women's team. The team has goals to expand the sport of rugby, promote body positivity, and continue to find opportunities to give back to their community.
There is also Brazoria Spartans Youth Rugby with programs for youngsters, as well as junior high and high school teams for girls and boys. The rugby community is something the entire family can enjoy! "We want to get our name out there, recruit and re-build (due to covid), and invite women of all shapes, sizes, and experience levels to try rugby. We'll teach you everything you need to know!", Lauren said.
Bay Areas Women's Rugby is a no-cut team that welcomes all interested female athletes ages 18+ regardless of prior experience. "We want to help anyone interested in getting out there. Rugby is a full-contact sport, so safety is a big focus for us. We focus on proper technique and how to tackle safely," she explained.
The team meets for practice every Tuesday and Thursday from 7 PM – 9 PM throughout the playing season (January through April is Rugby season) at Clear Lake Park. The home field for matches is Little Cedar Bayou Park in La Porte. "We are always recruiting," Ms. Patterson said.
The team has also had some fantastic support through local sponsors, and frequently participates in trash clean ups and charity efforts. If you are interested in donating or sponsoring, please reach out to the organization.
facebook.com/BARCWomen
barcwomen.weebly.com/
[email protected]
BARCwomensRugby
@BARCWomen
Men: facebook.com/BayAreaRugbyClub
Youth: facebook.com/Spartans-Youth-Rugby-Club-1970036319881160
Photo credit, Rick Devera