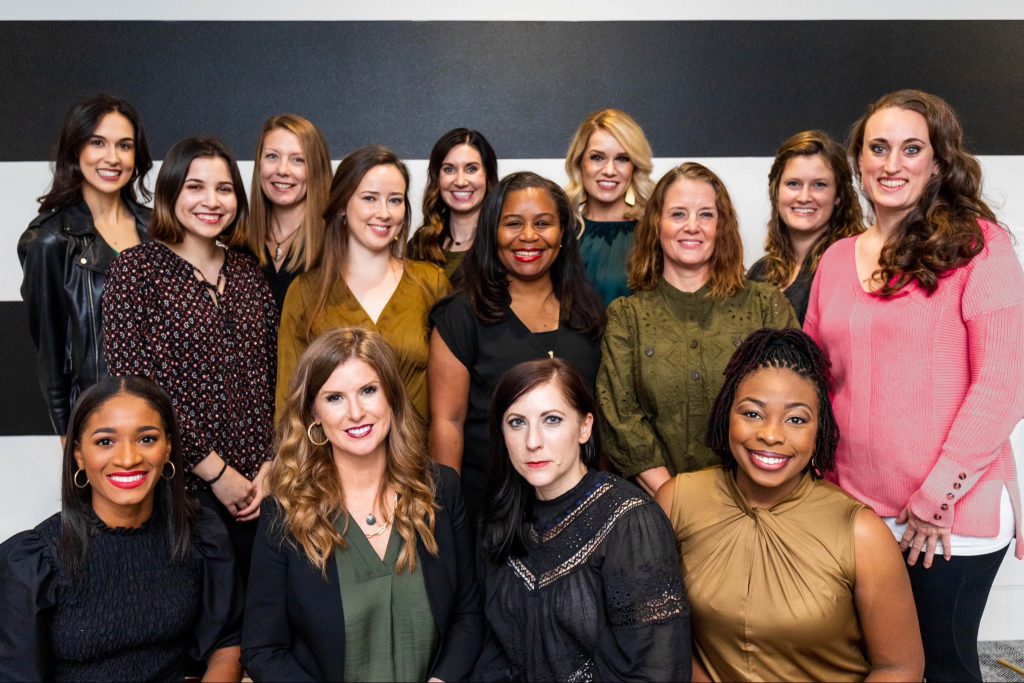 BY MIMI GREENWOOD KNIGHT
THESE ARE THE WORDS OF JUST ONE SURVIVOR OF SEX TRAFFICKING
WHO'S FOUND HELP THROUGH THE TREASURED VESSELS FOUNDATION.
"I've been told what to do my whole life, and I've done every role. I've been good and bad. Just because I wanted to feel loved and wanted. At the end of the day, I was used. I had so much pain and learned things that I never knew about, slowly killing me inside. There were times that if I stood up for myself, I was locked away with no food or water.
I prayed that night, and in a couple of days, my prayers were answered. Now I'm with Treasured Vessels Foundation. They've taught me I'm worth more, and I can be happy and healthy with no pain and no cost. Now I'm free of the life I knew. I'm a new person. I'm sober, and I now have my relationship with my family back."
We've all heard stories on the news about sex traffickers being arrested. But have you ever wondered what happened to the women they were trafficking? Sadly, most of them end up back in the hands of traffickers because they don't have other options. Treasured Vessels Foundation is trying to break that cycle.
"There are organizations doing incredible work to help survivors of sex trafficking all over this country," said Treasure Vessels' Morgann Delaney. "Unfortunately, there are only 528 long-term beds for them nationwide and long-term treatment is what they need."
Treasured Vessels Foundation is a non-profit, anti-trafficking organization devoted to providing a long-term safe place for healing and growth to individuals impacted by trauma from exploitation in sex trafficking. They provide food, shelter, education, and mental health care with the goal of restoring purpose and value to each person through a holistic and comprehensive approach to therapy for a sustainable future.
Currently, there are five women ages 18 to 24 living at the DFW TVF facility and others who've graduated but return for counseling. "It's not an easy journey for them and can be very uncomfortable," Morgann said. "But we know God is in it, and we're seeing amazing progress with our residents every day. In addition to food and shelter, we provide clothing, academic education, individual and group therapy, equine therapy, art therapy, yoga and karate classes, psychiatric, medical, and dental care, legal assistance, substance abuse support, transportation, financial literacy courses, leadership courses, and more."
These services are only possible through the support of volunteers who donate their time and talents and through tax-deductible monetary donations. "The community has been amazing, offering to come to do the residents' hair or providing free music lessons," Morgann said. "Everyone has something to give. Time, resources, and funds are all very important tools in the fight. And we can always use prayer. Our program is tailored specifically to each woman's unique needs. Many are suffering from PTSD, anxiety, depression, or substance abuse. We currently have 25 survivors on our waitlist and are eager to expand, so we can help more women. I have no doubt with the generosity of our DFW neighbors, that will become a reality."
For more information visit, TreasuredVesselsFoundation.org or call (469) 405-7149.