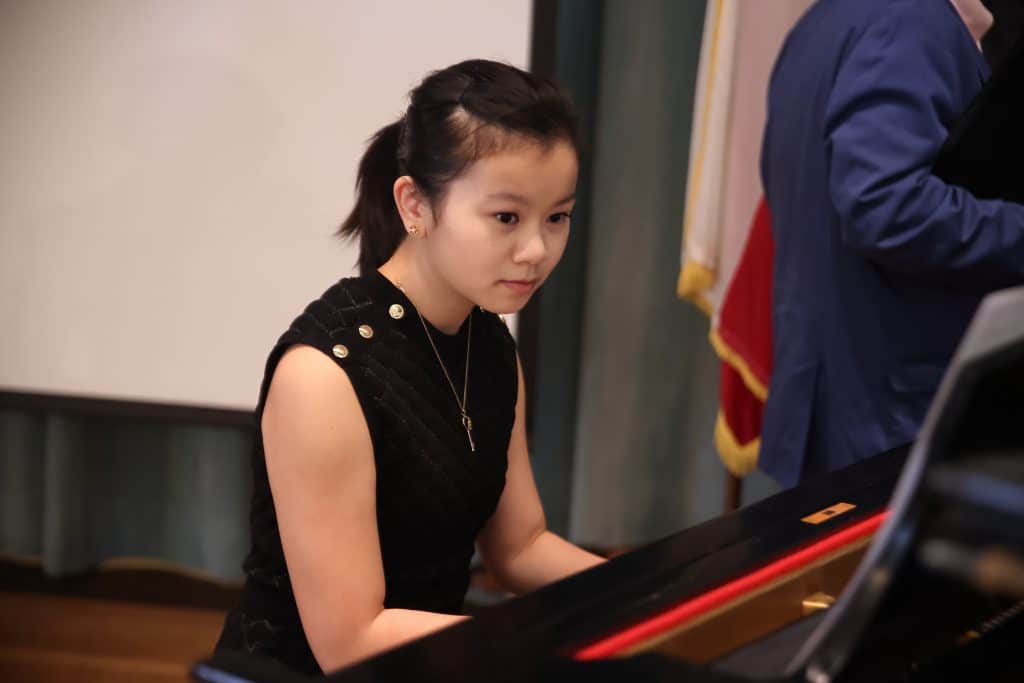 Julia Nguyen
The 2021 KNOWAutism "As I Am" Luncheon and inaugural Houston Heroes Awards took place in AprIL and was quite the family affair. The top of the show included a heartfelt and personal video of founder Tammy Tran Nguyen, sharing her emotional recollection of the day she was told her son Reagan had autism. The struggle to find treatment and support is what drove her and her husband Wayne to create KNOWAutism.
Their son, now 11, who was non-verbal until age eight, delivered a touching pre-recorded invocation. Their daughter, Julia, accompanied vocalist Angela Nichols for a rendition of "Hallelujah" that resonated around the room. Julia then continued on the piano to accompany Shaan and Seva Khurana, son and daughter of Sippi and Ajay Khurana, for a performance of "A Million Dreams." A tough song for any vocalist, the three delivered a performance so special that the crowd of nearly 200 guests erupted in a spontaneous standing ovation.
Sippi and Ajay Khurana were presented an original glass angel sculpture made by Houston glass artist Bill Meek, recognizing them as the KNOWAutism Heroes, which is an award that now bears their name. Other attendees were honored as well.
Guest speaker Marcel Primes gave a tearful account of his trials, tribulations, and joy associated with raising a child on the spectrum. He was hesitant and emotional at first and joked, "I'm a crier, so let's get that out in the open right now."
He continued to share the emotional, financial, and directional challenges associated with having an autistic child. He stressed how important and transformational the support of KNOWAutism has been to his family and specifically his son Obi, a scholarship recipient in 2020. Board member Perri Palermo contrasted the struggles of raising an autistic child as a single mother without resources such as KNOWAutism.
Overall, the event raised $280,000 in support of KNOWAutism's mission that no child with autism spectrum disorder should be left untreated due to lack of information, awareness, or financial resources. For more information visit, Know-Autism.org.